CCRC, File on 4 and "You've Got Jail"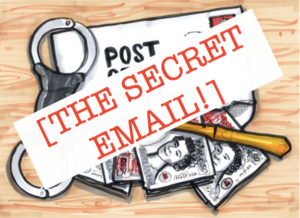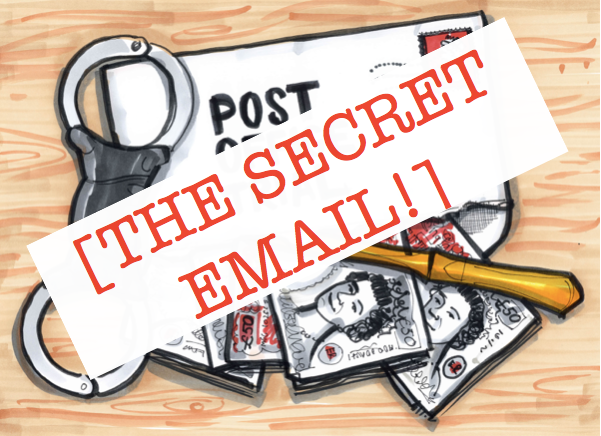 Good morning secret emailers.
Just a quick note to keep you up to speed with latest developments.
The biggest news is that the Criminal Cases Review Commission has now fixed its commissioners' meeting for 24 March.
In a letter to applicants, dated 5 Feb, it warned:
"Please be aware that a decision may not be made on this date, particularly bearing in mind the high number of Post Office cases which the Commissioners will need to consider. It is also possible that the Commissioners will ask for further work to be done before they can make their decision."
If the CCRC had been sitting on my application for five years I would very much hope the commissioners wouldn't decide my case needed further investigation, but I suspect some of the later applicants, particularly the ones received this year, may not get through.
If you haven't already read my piece on how CCRC cases are considered and what happens if they are referred to the Court of Appeal, please have a look here.
Sunday Times Magazine – You've Got Jail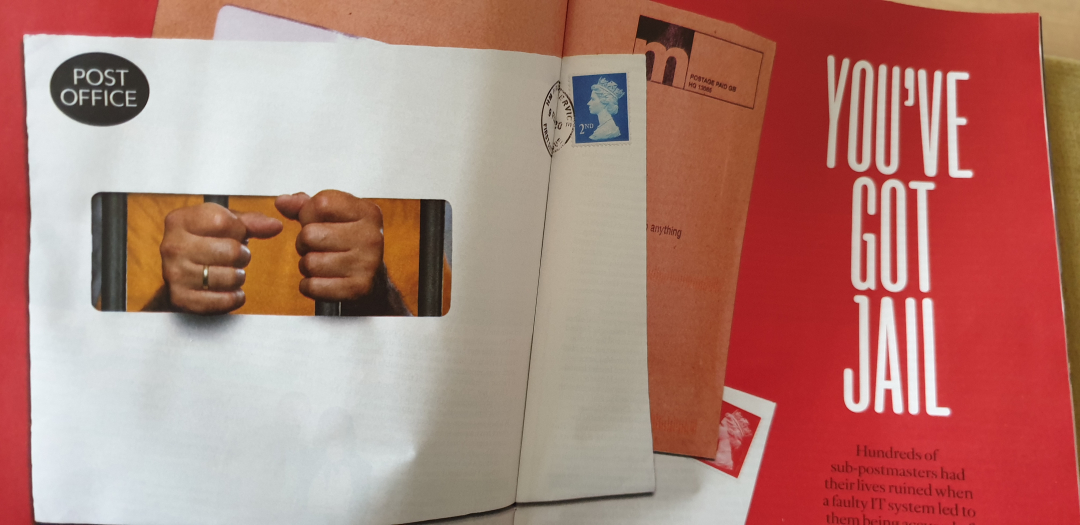 The above piece appeared in the Sunday Times Magazine yesterday. It features interviews with secret emailers Janet Skinner, Maureen and Gary Brown and Seema Misra. It is, as you'd expect, very moving. You'll need to register to read it, but I would recommend doing so.
I corresponded with its author, Katie Glass, several times over the last few weeks. She is very active on twitter. One of the first to comment on publication was TV barrister Rob Rinder, who drew the attention of his 80,000 twitter followers to the piece, saying:
"It's a story we should ALL be aware of. It strikes at the heart of all our communities. This is what happens when unchecked corporate power can destroy the innocent."
The parliamentarians
If you missed the 10 minute debate in the House of Lords on 3 Feb (initiated by Lord Arbuthnot), I've embedded the video and transcript in the same place here. It's worth a look. Lord Arbuthnot tells me he's secured another oral question on 5 March, which will be along the lines of:
"What consideration the Government has given to the level of compensation received by the subpostmasters in the Horizon litigation as compared with the losses they have suffered as a result of the Post Office's actions?"
I know this is a matter which is concerning a large number of secret emailers right now. Kelly Tolhurst has already told Alan Bates of the Justice For Subpostmasters' Alliance that the claimants should not expect a penny more from either the Post Office or the government. The only way that will change is public and parliamentary pressure. Lord A's question could be timely.
In the house of commons, Labour's Kevan Jones has been very active. He has fired off four letters:
– To Rachel Reeves MP, asking for a BEIS Select Committee Inquiry- To Meg Hillier MP, asking for a PAC Inquiry.- To the Minister asking for a more thorough response to the Payment Request sent by JFSA- Letter to the CCRC asking them for an update on Subpostmasters cases.
Kevan has also made an application through the Backbench Business Committee for a debate which will be considered once the committee convenes.
I mentioned it would be nice to have more MPs on the secret email list. We now have three. If you do happen to bump into your MP, see if they're interested in signing up and make sure you get an email address!
File on 4 – A First Class Scandal
This is going out tomorrow on Radio 4 at 8pm. It is presented by Hayley Hassall and produced by the indefatigable Mick Tucker. It is one of the best pieces of journalism I've been involved with and if you don't get a chance to listen to it go out, you will be able to hear it (post-transmission) here or again at 5pm on Sunday.
Another plug for the Private Eye podcast
If you haven't given this a listen, you might enjoy it (although one correspondent did say it had her in floods of tears, given the memories it brought back). It is a comprehensive walk through the Post Office story. I was interviewed for half an hour alongside Richard Brooks, a Private Eye staffer who I have been working with for nine years now.
Richard is great on the history of the Post Office, the botched procurement of Horizon and the way the Post Office top brass and the government have got away with everything.
I'm off up to London today for another meeting about this story. I have no doubt I would not be getting so many calls had I not set up the Post Office Trial blog. I could not have set up that blog without your support. Your donations have allowed me the time to develop my contacts and journalism. Believe me I am incredibly grateful.
Please do keep sending me any interesting documents, tip offs and contacts (particularly people at the Post Office, NFSP and Fujitsu who might be prepared to talk). I can't do my job without them! I'll be back in touch once the File on 4 has gone out to circulate the link.
Yours
Nick