"I am urging government to work with us"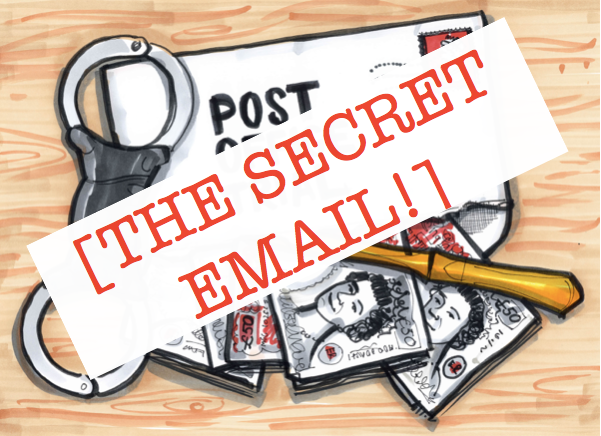 Last week Nick Read, the Post Office Chief Executive, gave a significant speech to his senior management.
The contents were partially leaked to Sky News on Sunday, and I have now published the full text of what Mr Read said on Post Office Trial, with a commentary.
The most striking comments Mr Read makes are on the issue of compensation for Subpostmasters. He also announced the demise of the Horizon IT system (which Computer Weekly has explored in detail) and a possible future profit-share with Subpostmasters.
Compensation for everyone?!
It seems Mr Read is calling for compensation for all Subpostmasters who were wronged by the Post Office, including those who took them to the High Court in Bates v Post Office.
This is new. What he is also saying is
a) that such compensation isn't in the Post Office's gift to give, and
b) it should come from the government.
This idea might get immediately slapped down, or it might get bounced along. Paul Scully, the minister responsible for the Post Office, recently made it quite clear to Kate Osborne MP that the High Court claimants would not get a penny more. Could Mr Read's intervention put pressure on the government to change its mind? If it does, I'll let you know.
CWU call for criminal prosecutions of Post Office staff
Apologies for not spotting this before, but in their submission to the ongoing BEIS Select Committee inquiry, the Communications Workers Union has suggested the Director of Public Prosecutions looks into whether or not any Post Office staff have broken the law over the Horizon scandal. It will be interesting to see if other people start to pick up on this in the light of the forthcoming Court of Appeal judgment. It will also be interesting to see if the BEIS committee make any recommendations in this regard.
The inquiry itself has been put on ice whilst the Court of Appeal process goes through the courts. I am not sure if it will resume before Sir Wyn Williams' inquiry is complete.
Mason IT, again
The industrious Stephen Mason, a barrister specialising in electronic evidence has published yet another paper.
This one is called "Artificial Intelligence and Evidence" and the Horizon IT system looms large once more. My thanks to Stephen for drawing it to my attention.
GPOT BBC Radio 4
I am delighted to tell you that the Great Post Office Trial is being repeated by BBC Radio 4, this time at 9.45am every weekday morning from Monday next week. This doesn't happen very often and I would like to offer my profound thanks to everyone who contributed to making that series what it is. You can still listen to it on BBC Sounds if you want to. There will be a follow-up special Episode 11 going out towards the end of May which will take into account everything that happened at the the Court of Appeal, and the continuing aftermath. There is a lot to cover!
Thanks, as ever, for your comments, emails, kind words and donations. The book is still getting written, but I'd be a fool if I didn't try to stay on top of this story. There's always something interesting to tell you about.
Enjoy the rest of the week.
Yours
Nick