Campaigner bags meeting with PO boss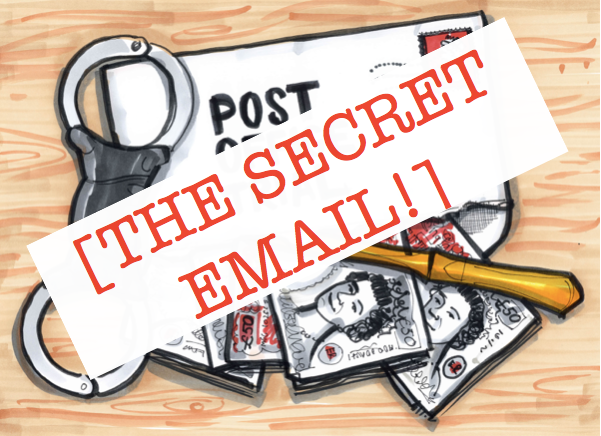 Since the 2019 settlement former Subpostmaster Chris Head has made a determined effort hold the Post Office and the government's feet to the fire over the Horizon scandal. He took a petition to Downing Street and has been working with his MP Kate Osborne to try to get some leverage in parliament.
The day after the Post Office's recent annual accounts were released, he wrote to the CEO, Nick Read, suggesting a number of ways the Post Office could make further reparations to claimants who were tied up in the group litigation settlement.
Whether that letter led to Mr Read's call on the government to properly compensate claimant Subpostmasters or whether it was pure coincidence, no one knows, but today Chris announced Mr Read has written to him asking for a meeting.
You can read more about it here in "Settlement Disagreement"
2 out of 10 ain't good
This is not the only attack on the High Court settlement agreement. As well as going after the government for compensation through the Parliamentary Ombudsman, Justice for Subpostmasters Alliance founder Alan Bates seems to be hinting the settlement agreement is not complete, and therefore could be opened up through legal action, if neither the Post Office or the government play ball. In an opinion piece for Computer Weekly, Mr Bates says only two of ten issues were settled at the end of 2019, which means we are now in a situation where both the men who signed the settlement agreement on behalf of each party in the litigation seem to think it's not fit for purpose.
Court of Appeal hearing on Friday 23 April
It seems quite a number of avengers are intending to assemble on Friday outside the Royal Courts of Justice to mark the Court of Appeal ruling on the cases of 42 Subpostmasters.
The hearing is scheduled to start at 10.30am and last for 2 hours, but could be over in 20 minutes. It depends whether the judges want to read out details of each of the 42 cases or just what amounts to an executive summary of their judgment.
Either way I'll be outside from 9am with both a TV crew and a team from Radio 4, trying to hoover up as many pre- and post-ruling interviews as possible. If you do see me, please come and say hello. Do forgive me if I seem rushed off my feet. I probably will be.
I plan to live-tweet here from Court 4 from about 10.15am and then as soon as I can get my hands on the judgment I'll write a piece on the Post Office Trial website and then a secret email to you with more detail on what the day was like. If you're coming, don't forget to take photos! It will be historic, whatever happens.
The Great Post Office Trial
Props to Radio 4 for repeating The Great Post Office Trial this and next week at 9.45am. I remain extremely grateful to all the contributors who kindly gave their time during lockdown last year to record interviews with me or my producer Bob.
The fact the series stands up so well is a testament to the talent of everyone at Whistledown Productions who made it and the powerful testimony of the former Subpostmasters who spoke to us. Today's episode featured the interview Sarah Burgess-Boyde was subjected to by the Post Office back in 2010, before they prosecuted her for theft. It is harrowing, and I remain grateful to her for allowing us to use it. If you haven't heard the episode yet, you can listen to it here.
It was announced earlier today that the series has been nominated for two "Arias" which are the radio world's Oscars. If we win either or both, I will use any platform I am given to make more people aware of this story.
APPG
Speaking of a platform, I had the privilege earlier this week of addressing the All Party Parliamentary Group on the Post Office – bringing them up to speed with everything which has been going on recently from a media perspective. There are a committed group of MPs and peers in the group who are determined not to let the Post Office or the government off the hook over what has happened, though we might have to wait and see what the parliamentary reaction to the Court of Appeal ruling is, as parliament is likely to be prorogued early next week ahead of the Queen's Speech in May.
Post Office protest song!
Just when you think you've seen and heard it all, I had an email today from a man called Jonathan Calthrop who said that last year's Private Eye special (still available here) had prompted him to write a song called "Blame don't stick to no one". You can watch Jonathan perform it on YouTube here. Woody Guthrie eat your heart out!
Thanks to everyone who has joined the secret email list over the past couple of weeks, it's great to have you on board.
I'll be back with more on Friday.
All the best
Nick