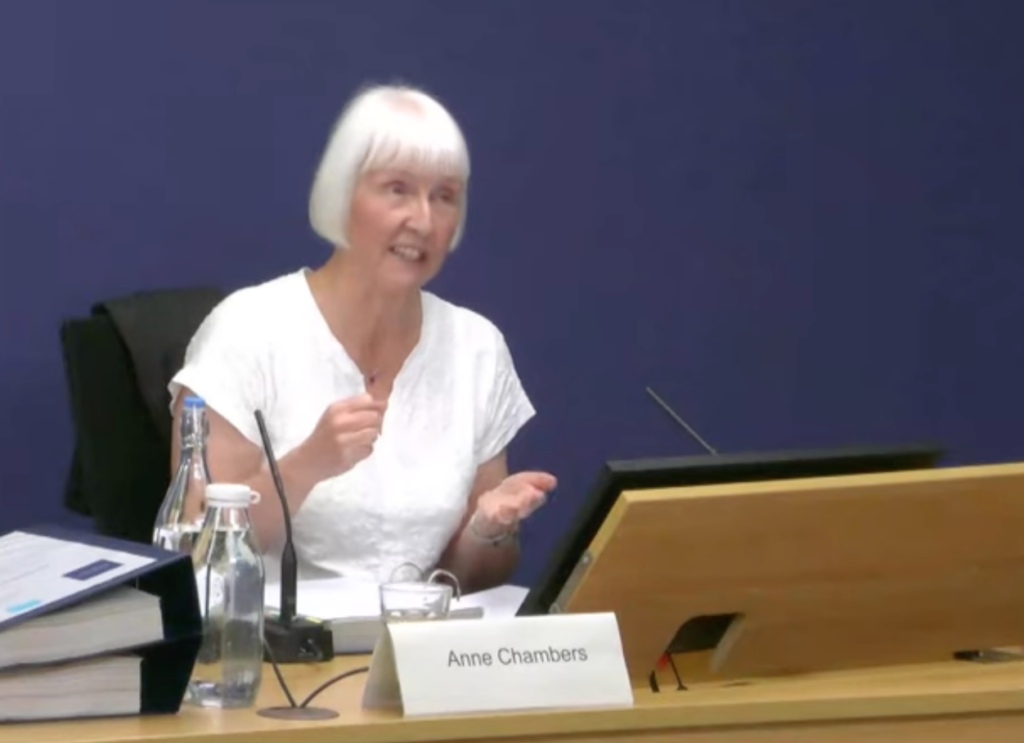 I attended the morning session of Anne Chambers' evidence at the Post Office Horizon IT Inquiry yesterday. Chambers is a former senior Fujitsu engineer, currently under police investigation. She is of signal importance to this scandal on the basis that she gave evidence in the Post Office's High Court civil prosecution of Lee Castleton, the former East Bridlington Subpostmaster whose name consists the first two words of Computer Weekly's seminal first investigation into this scandal in 2009.
Chambers has never spoken in public about her role before. At the inquiry she seemed the very picture of a chatty, bright and helpful woman. She has a degree in statistics and pure maths and learned everything she knows about computers on the job at Fujitsu.
Whilst the Post Office was prosecuting people over a 15 year period for discrepancies in their Horizon accounts, Chambers was on the other side of the fence, working for Fujitsu's SSC. Most people at this inquiry seem to think SSC stood for System Support Centre or Service Support Centre. Either way, it was Fujitsu's top (fourth) line Horizon support function for Subpostmasters, Fujitsu colleagues and Post Office staff who had encountered problems with the Horizon system and needed them properly identified, categorised and fixed.
The Last Word
Before getting fourth line support involved, Subpostmasters with Horizon problems were required to convince first, second and third line Horizon support (and sometimes the Post Office's National Business Support Centre (NBSC) helpline operators) that their Horizon error was a real IT error and not a mistake (or nefarious activity) by them, their customers or their colleagues. Or a business operation error by the Post Office, someone at the Post Office of one of its business partners.
During the inquiry yesterday afternoon (which I watched on YouTube this morning) we were taken to a document, authored by Anne Chambers, which made it clear that only genuine software bugs should be referred to fourth line support. Pressed on how Subpostmasters, Post Office staff and colleagues were supposed to know an inexplicable error was a software problem, Chambers argued that they should "believe" it to be a software error, having made sure it wasn't anything else.
Chambers (and her fourth line colleagues) were therefore the last word on whether or not there was a bug or problem with the Horizon system.
A knowledgeable and reliable witness
In her evidence to the High Court during the Post Office's claim against Lee Castleton for the sum of £22,963.34 (a sum they were spending hundreds of thousands of pounds on legal fees to recover, despite knowing they had no hope of getting the money, as Lee had no assets), Chambers was an expert witness.
Her testimony was summarised by the judge:
"Mrs Chambers examined the questions raised and concluded that there was no evidence whatsoever of any problem with the system. She was unable to identify any basis upon which the Horizon system could have caused the losses. Mr Castleton cross-examined her about complaints from another branch, which he did not identify. She immediately recognized the branch with confidence as being a branch at Callender Square in Falkirk. The problem at Callender Square had, she said, arisen from an error in the Horizon system, but there was no evidence of such a thing at Mr Castleton's branch. I found Mrs Chambers to be a clear, knowledgeable and reliable witness, and I accept her evidence."

par 23, Post Office Ltd v Castleton [2007] EWHC 5 (QB) (22 January 2007)
On the basis of Chambers' evidence, the judge ruled:
the logic of the system is correct, the conclusion is inescapable that the Horizon system was working properly in all material respects, and that the shortfall of £22,963.34 is real, not illusory.

par 11, Post Office Ltd v Castleton [2007] EWHC 5 (QB) (22 January 2007)
Lee lost the case was bankrupted. He and his family have lived in penury for most of the last two decades, whilst Chambers continued working at Fujitsu and is now enjoying a comfortable retirement.
Ms Chambers will not be required to give evidence about Lee's case this week, but on 2 May we got an insight into how she went about investigating serious errors.
PEAKing
Chambers was taken to an Horizon error log (known as a PEAK) recording some extraordinarily wayward balances at a Subpostmaster's branch in 2013. By this stage Chambers had already seen Castleton taken apart at the High Court and was aware that Horizon evidence was being used in what she told the inquiry she understood to be a "small number" of criminal prosecutions of Subpostmasters.
By this stage of her testimony Jason Beer KC (counsel to the Inquiry) had established that Chambers understood discrepancies could arise through incorrect declarations, recorded transactions not matching what happened at a branch, withdrawn products, known system problems and unknown system problems.
The PEAK was dated 12 November 2013. It recorded a Subpostmaster calling up to report "doing cash declarations every now and again" which occasionally lead to a "major loss… He states that he loses £2,000 then jumps suddenly to £4,000, one point they lost £8,000 and is always losing money. [Postmaster] stated he has 3 post offices, only happens at this site."
The Postmaster reported that the problem at his one specific site had been been happening intermittently all year. He told NBSC who sent experienced trainers out to ensure the Subpostmaster wasn't doing something wrong. The trainers concluded the Subpostmaster was doing nothing wrong and witnessed the error happening. The auditors, who were incentivised by the Post Office to suspend Subpostmasters with discrepancies (another story), came out. They concluded the Subpostmaster was doing nothing wrong and they witnessed the error happening.
Chambers went to work. She delved into the system and reported: "have checked the system figures… and can confirm that all the variants reported since then have been calculated correctly. There are no known issues that would result in the variance being incorrect."
Chambers closed the ticket with a definitive: "No fault in product".
The cause of the defect was assigned to "User" – that is, the Subpostmaster.
When Beer asked why, Chambers replied: "Because I was rather frustrated by not – by feeling that I couldn't fully get to the bottom of it. But there was no evidence for it being a system error."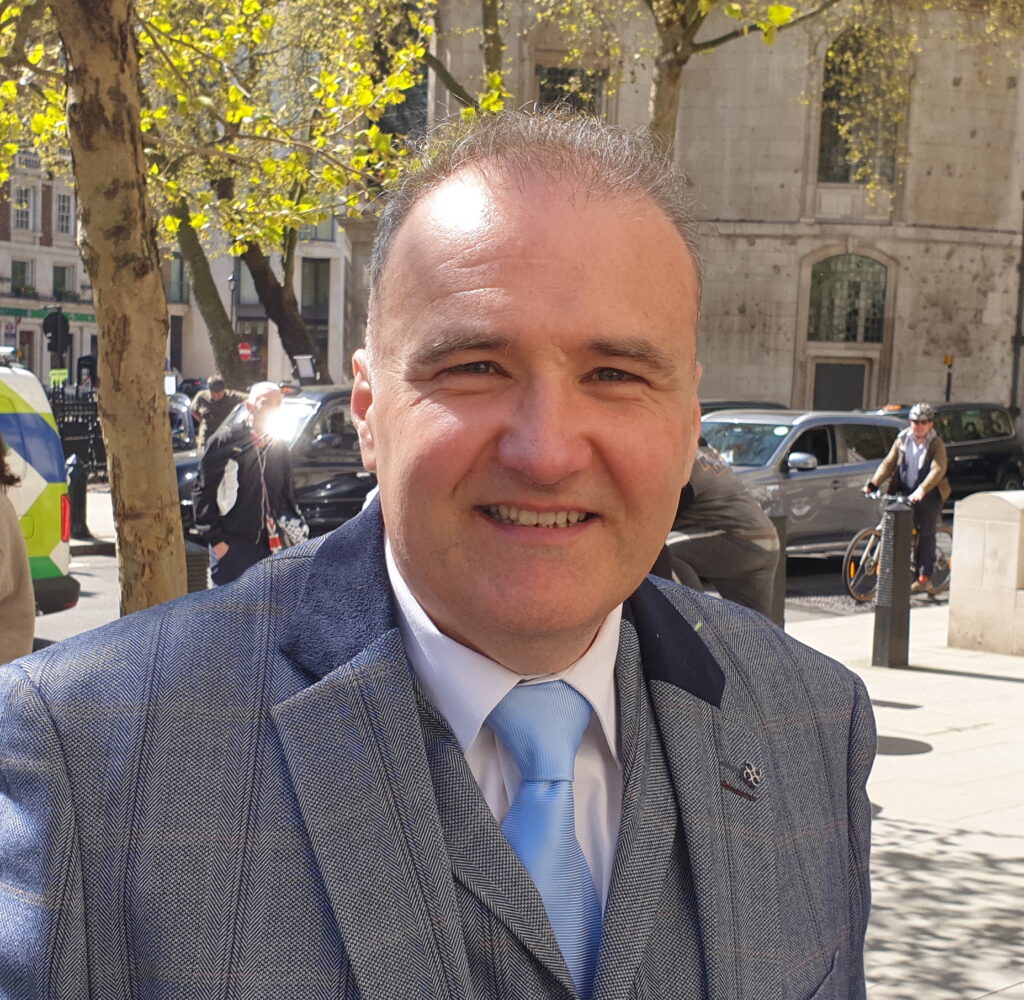 Absence of evidence…
The Inquiry chair and retired judge Sir Wyn Williams wondered if it might have something to do with the class of error Chambers had already acknowledged could be designated – unknown system problems.
Chambers conceded: "something was obviously wrong, in that the branch obviously were getting these discrepancies that they weren't expecting, but all I could see on my side was that they were apparently declaring these differing amounts, and I certainly didn't know of any system errors that would cause that to happen, or that would take what they were declaring and not record it correctly…. so I felt, on balance, there was just no evidence of a system error."
No evidence. Williams pointed out that it surely was unlikely to be a user error if both trainers and auditors had recorded the Subpostmaster as inputting information correctly. Chambers replied:
"Well, yeah, I… yes, I don't know why… I'm not happy with this one. But I still stand by there being no indication of a system error and the numbers that they were recording just didn't make a lot of sense."
Chambers admitted to the Inquiry that despite being told the discrepancies had occurred on various occasions at the branch throughout the year, she only looked at the system information behind the most recent discrepancy. She also didn't check to see if something similar had been reported by any other branch. Her "investigation", from assignation to conclusion, took one hour sixteen minutes.
Chambers conceded that she didn't know if it was an unknown system error was affecting the branch, and seemed to accept that her stark conclusion in 2013: "No fault in product" and "user" error, was misleading. She added:
"I don't think I handled it terribly well. I was frustrated by it and I think that shows… because, you know, it really looked like there was a genuine problem… [but]… There was no sign of it."
In summary, ten years ago, Anne Chambers appears not to have considered the possibility of unknown system problems, or prompted an investigation more advanced than what she could achieve within the limits of her knowledge and ability. Instead, after a quick squizz at a limited dataset she concluded there was no obvious problem, which meant there was no problem and the cause of the discrepancy was the Subpostmaster.
When criminal and civil prosecutions hang on this sort of evidence, there should be red flags and alarm bells going off in all directions.
It's not known what happened to the Subpostmaster Chambers reviewed in November2013. Due to the two teams of Post Office staff affirming the Subpostmaster was acting correctly s/he is unlikely to have been held liable for the random discrepancies.
Lee Castleton had no such luck. In 2004, he begged the Post Office to send someone out to have a look at what was going wrong with his machine at Marine Drive in East Bridlington. The Post Office did not bother. They told him there was nothing wrong with the system and he was liable. When the auditors came, Lee thought they would help him get to the bottom of his IT problems. All they did was calculate his discrepancy, confirm he was liable and suspend him without pay. There was no investigation into the problems at the Marine Drive branch in East Bridlington. Instead, when it came to court, Anne Chambers ran the numbers back at SSC and told the High Court that the Horizon system was working properly in all material respects. His Honour Judge Richard Havery QC seems to have had no reason to disbelieve her.
Postscript
The police investigation into Anne Chambers (and other potential criminal activity at Fujitsu and the Post Office) is called Operation Olympos. It has been running since January 2020 and has so far seen no arrests. When I asked, under the Freedom of Information Act, how much Operation Olympos had cost, the police refused to tell me, citing the difficulties of adding up lots of numbers. Operation Olympos only got a cost code to itself in March 2023.
---
My work on the Post Office Horizon IT inquiry is crowdfunded. If you'd like to contribute, please click on the widget you should be seeing to the right of this text (or below if you're reading it on a mobile). To find out more before donating, please go to my tip jar web page. All contributors will be added to the 'secret' email newsletter, which offers irregular, and at times, irreverent insight into the machinations of the inquiry and the wider scandal. If you'd like to buy my book The Great Post Office Scandal, I would be thrilled – it's available from all good outlets.