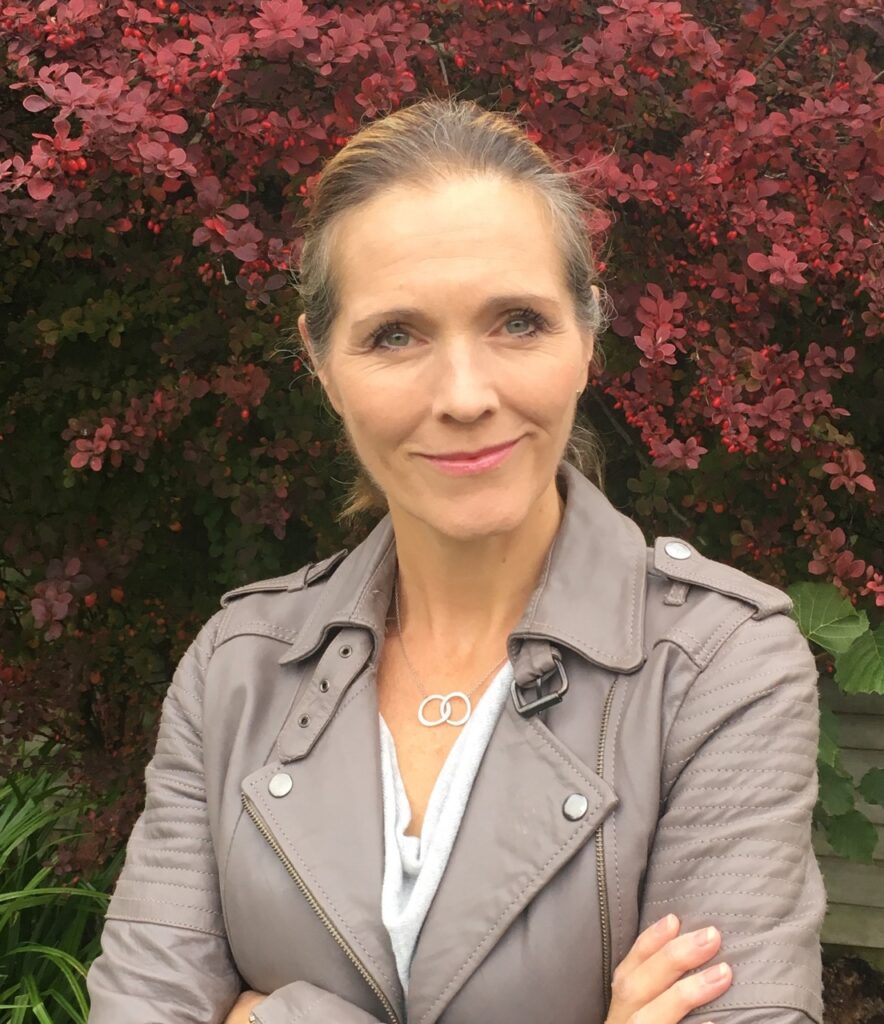 Eleanor has spent many hours putting together serious and important research on what the Post Office and the government has been up to over the last 25 years with regard to the Horizon computer system. Recently, her precision-guided and relentless Freedom of Information requests grubbed up the Swift Review. This is a document so concerning that Richard Moorhead, professor of legal ethics at the University of Exeter, has so far devoted four (and counting) blog posts to fisking it.
Eleanor Shaikh (pictured) is a force of nature. She is a selfless, committed campaigner who has worked tirelessly to support her local Subpostmaster, Chirag Sidhpura, and the wider Subpostmaster community.
Eleanor herself has recently put together a huge report ('Origins of a Disaster') delving into the decision-making within government, Fujitsu and Post Office which led to the roll-out of the Horizon system. It has been published on the Justice for Subpostmasters Alliance website and sent to the Post Office Horizon Inquiry.
More recently Eleanor sent a very different document to the Inquiry. It takes a line that I would not normally consider when writing about this scandal, but it has made me think differently and more carefully about the work I am doing. I felt the letter deserved a wider audience. I have published it with Eleanor's permission:
'Sir Wyn Williams,
I learned of the Post Office Horizon scandal through being a regular customer at my local post office in Farncombe, Surrey. My ex-Sub-Postmaster, Chirag Sidhpura, was hit by an alleged £57,000 shortfall in October 2017 and it did not take long to see that his case belonged to a more widespread and disturbing pattern.
I am also a teaching assistant at the school attended by Chirag's three children; for eight years I have seen them pass through our gates, one by one.
I have seen first hand the silent devastation that this scandal has wrought upon three generations of this decent, hard-working family. Although they count themselves among the 'lucky ones' it was clear from the outset that they were in the grip of a company which conducted itself with an audacious disregard for fairness and transparency.
It was unconscionable that the livelihood of one of our Farncombe families could come so close to being destroyed. It was shocking that the Sidhpuras' long-standing service to our community could be threatened by the Post Office's draconian actions.
It was unacceptable that family savings were appropriated by a government-owned company after the most cursory of 'investigations'. For this highly respected family, the guiding light of justice was in danger of being wholly extinguished.
A direct appeal for intervention by the government, which I made to our MP in late 2017 along with a petition of hundreds of signatures, was ultimately fruitless. There emerged an impasse in the line of accountability between the Post Office and its shareholder, in turn raising deep questions over BEIS's oversight and its unwillingness to confront the gravity of the Horizon crisis.
In the intervening years, as details of the Post Office Horizon scandal have gradually reached public consciousness, the private and corrosive effects have continued to blight Chirag's family life. To his children, he became an absent father, forced to work mercilessly long, unsociable hours in multiple jobs and isolated by the psychological impacts of his ordeal.
Chirag's wife has fought tirelessly to maintain a semblance of normality for the family; the quiet dignity of each parent rarely reveals the depth of pain they have endured. The children may no longer hear taunts in the playground or ask if their Dad will go to prison, but they are able to make comparisons.
They see friends enjoying family outings and holidays which they are rarely able to do. They see their grandfather still working hard to pay off loans stemming from the alleged shortfall. Almost five years on and the family has yet to receive any substantial communication from the Historical Shortfall Scheme.
The impact of this scandal specifically on children is, as far as I am aware, undocumented. But the experience of the Sidhpura children is replicated time and again.
I have had the great privilege of meeting many survivor Sub-Postmasters and Sub-Postmistresses since 2017 and I have come to know of many children – most of them now adults – who have passed through Post Office's crushing mangle.
Life chances of youngsters have been significantly impacted thanks to the alternative education offered by Post Office; a curriculum of insecurity, isolation, stigma and ill-health; life-lessons on family breakup and bereavement. This unlucky cohort are the nameless, faceless, voiceless victims of this shameful scandal.
You may be familiar, Sir Wyn, with evidence published by the BEIS Select Committee Horizon Inquiry; one submission was from a mother whose two children, aged four and two years old, were left fatherless when her husband took his own life. He did so on the day post office auditors interviewed him over an alleged 'big shortage'.
But you may not know of the countless others: the A* student who accompanied her suicidal Sub-Postmaster father to India in order for him to recuperate; she missed her final exams and never returned to education.
There are the children of one ex-Sub-Postmaster for whom dad became a stranger, wracked with guilt by his inability to sustain normal family relations due to his post traumatic stress disorder. His children saw him suffer a Post Office-induced stroke, then lived with him as he bravely fought his way through one breakdown after another. The previous Sub-Postmaster of his branch had taken his own life.
You may not know of the daughter who was separated from her mum for thirteen months because her dad was unable to prove to the Home Office that he had enough income for his wife to be granted a Visa; he had had to use the money from his shop to cover alleged shortfalls and compensate for forced deductions from the Post Office. And included in these hidden victims of the scandal are the children of imprisoned Sub-Postmasters and Sub-Postmistresses for whom the potential effects of poverty, stigma and poor mental health do not dissipate once a sentence has been served.
Now as adults, the children of this disaster continue to pay a heavy price through their ongoing self-sacrifice. They fight their parents' fight; they walk their parents' long and winding road to redress. They silently inherit the ruins of this injustice.
As someone who works in education, it is my job to look out for those who might otherwise slip under the radar; and part of my role is to uphold the right of each and every child in my school to be given the opportunity to flourish and to fulfil their utmost potential.
So on behalf of Chirag's children, and indeed of all children whose futures have been impacted by Post Office's oppressive regime, I respectfully ask that you to continue to do everything in your power to accelerate all routes to compensation and ensure that final awards are commensurate with the financial and consequential suffering which has been endured.
I also ask that no stone is left unturned in identifying and bringing to book those whose actions have stolen not only hundreds of livelihoods but have blighted scores of innocent childhoods which no amount of recompense will ever restore.
Yours sincerely,
Eleanor Shaikh
13th September 2022′