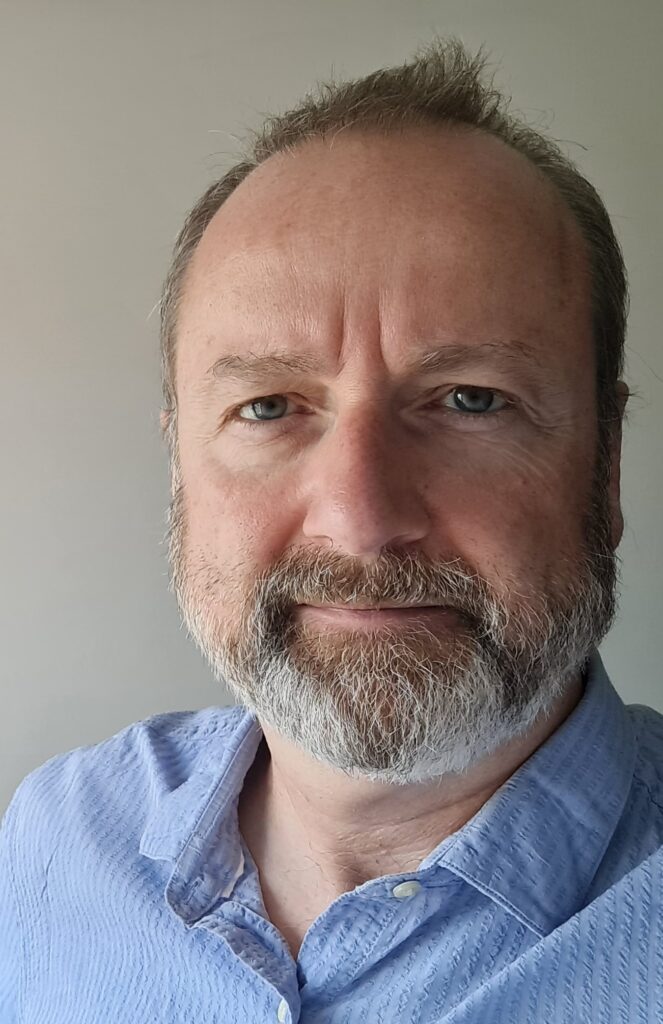 Following a Q&A with one member of the independent Horizon Compensation Advisory Board (Lord Arbuthnot) earlier this week, I am delighted to bring you another.
Richard Moorhead is Professor of Legal Ethics at Exeter University and a respected industry blogger. He has taken a close professional interest in the legal failings which contributed to the Post Office Horizon scandal. You can read his dedicated substack column here.
Prof Moorhead's thoughtful and measured contributions brought him to the attention of the government, which led to his invitation to sit on the HCAB.
In recent weeks we have had the Bonusgate revelations and serious Post Office failures when it came to disclosing documents to Sir Wyn Williams' public inquiry into the Post Office Horizon IT scandal. On top of that, the various Subpostmaster compensation schemes set up by the Post Office and government have been accused of being unfair, overly complex, legalistic and far too slow.
Herbert Smith Freehills have been instructed by the Post Office since 2019, where they were brought in to (among other things) negotiate the Dec 2019 Bates v Post Office settlement, design and operate the Historical Shortfall Scheme (set up in 2020), negotiate settlements with those who've had their convictions quashed and to work on the inquiry. It was recently announced HSF would stop working on the Inquiry, but the Post Office has retained the City firm to deal with compensation settlements.
Professor Moorhead asked me to make it clear he is answering these questions in a personal capacity, not as a member of the independent Horizon Compensation Advisory Board.
Have Herbert Smith Freehills covered themselves in glory?
No. Disclosure has gone badly wrong. The Historical Shortfall Scheme was misconceived and should not have involved them. How much of this is their fault and how much the Post Office's or the Government's remains to be seen.
Given their prior role in the Bates case, it was always unwise for them to be involved in the Inquiry. Now their work for the Post Office has become a focus for the Inquiry, it is beyond embarrassing for them.
The possibility of conflicts, actual or perceived was always there and the problems were foreseeable. Even if these do not lead to professional misconduct concerns, and they might, they have caused reputational damage to themselves.
The rest of the firm must be raging at the embarrassment HSFs Post Office team have caused them; they make HSF look like they lack wisdom and competence. It will put other clients off.
What did they get wrong?
Getting involved post-Bates. The most sensible advice to the Post Office on a compensation scheme would have been to make it as independent of any of the history in this case as possible. That meant independence from the Post Office and from the lawyers who ran any parts of the cases for the Post Office, including HSF. 
Running it on a lawyers' litigation like model was also unwise.  The HSS scheme they set up was legalistic, it lacked independence and there were errors of foresight (tax and insolvency being the obvious ones). The scheme suffered from a failure to think about fundamentals from the outset and relied on broken models of dispute resolution in a situation particularly unsuited for it. 
I do not think unusual foresight was needed to see this would not work well and the forms they designed had the effect of minimising claims unfairly. Having an opaque, negotiation-based system, run by City lawyers whilst applicants (in reality, legal claimants) were denied any cash to instruct lawyers to help them complete their forms was also obviously unfair.
They should have said "you need a restorative and Ombudsman-style system which can be trusted by the victims and we and as far as possible, you, the Post Office, should be nowhere near it." Instead, they went for something which looked like a re-run of Bates, with the Post Office and some of the Bates lawyers at the helm. Crass does not come close to describing how bad this idea was.
We should leave open the possibility that the Government prevented something more sensible, but that would not require HSF to be involved. They should have run away as fast as they could. And the Post Office Board should have spotted the problem too, and not instructed them. Bonusgate tells us a fair bit about the quality of the Board, though.
What do you think of Sir Wyn Williams' interim report on compensation?
It's a sensible ratcheting up of the pressure, which seems to be Sir Wyn's modus operandi. Another way of looking at it is – he has, as with disclosure, said on each occasion: you are getting this wrong, here is some rope – then giving it a firmer tug at each stage. Right now he is giving the idea of fairness the firmest and hardest of tugs and saying to the government and the Post Office you have to be absolutely sure that you have given fair compensation. 
Whilst I cannot speak for the Advisory Board, I can say without any doubt the HCAB is very firmly behind that aim and I believe the Minister is too.
What are your main concerns about compensation?
There is a big agenda:
have HSS cases been undersettled,
have public interest case claimants (Vipin Patel, Parmod Kalia and Teju Adedayo) been treated like second class citizens,
the tax and insolvency problems,
the size of awards for stigma,
with time being of the essence. None of us forget Sir Wyn Williams announcing each time someone has died.
When the dust settles I'd also like the Inquiry to stand back and think bigger picture about compensation and restorative justice schemes of this sort in the future, but that's a point for down the track.
What lessons should the Post Office (and government) draw from the compensation debacle?
These are fragile, deeply-wronged people, subjected to a process similar to the one that violated them. You cannot have the wrongdoer, or their lawyers, administering reparation. And rule-based parsimony is money badly spent. You need some generosity, common sense, and institutional actors capable of building trust.
Start thinking properly about what it takes to make such schemes independent, fair, fast, efficient, and meaningful because these compensation schemes are not uncommon and they deal with real lives ruined by others.
HSF will soon cease work on the Inquiry, to be replaced by Burges Salmon and Fieldfisher. What do these incoming legal teams have to do to sort the disclosure mess out out?
The Post Office (and its General Counsel, Ben Foat) do not yet seem to have a full and accurate grasp of the disclosure problem. This is shocking. For the new lawyers, working out what went wrong, the scale of the damage and how to correct it will be fundamental.
I would expect them to engage very openly with the Inquiry and core participants on what they are doing, how they are testing what they are doing, how human insight is deployed to look for gaps and missing documents, and so on. They or the Inquiry need also high quality e-disclosure expertise at their fingertips
Their key task is to get it right and convince the Inquiry and the other participants that they are doing so. It is now an enormous ask.
Sir Wyn Williams (the inquiry Chair) has said he will attach a Section 21 notice to all future disclosure requests. How serious do you think the threat of criminal proceedings might be, and what effect will this threat have?
As things stand, lead counsel to the Inquiry, Jason Beer KC, thinks the Post Office will have a defence on their work to date (essentially incompetence, rather than criminal intent) which the Inquiry cannot yet argue with. That could change as they delve deeper into the history.
Now the Inquiry has laid the ground for criminal enforcement and will be keeping a detailed grip on what the Post Office are doing now, and what they have or have not got wrong hitherto, that may open up enforcement.
That said, I'd say the Inquiry will, if they can, and rightly, want to concentrate on ensuring disclosure is full and accurate from here on in rather than spending time and precious brainpower on enforcement.
---
My thanks to Professor Moorhead for his time.
If you'd like to contribute to my work on the Post Office scandal, please click on the widget you should be seeing to the right of this text (or below if you're reading it on a mobile). To find out more before donating, please go to my tip jar web page. All contributors will be added to the 'secret' email newsletter, which offers irregular, and at times, irreverent insight into the machinations of the inquiry and the wider scandal. If you'd like to buy my book The Great Post Office Scandal, I would be thrilled – it's available from all good outlets.