For obvious reasons I have spent many hours dealing with sacked and convicted Subpostmasters, rather than those still working.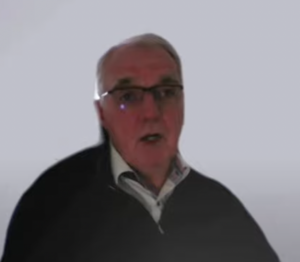 The evidence given to the Post Office Inquiry has come from both serving and former Postmasters. I am currently watching the focus group session on the afternoon of Fri 4 March – particularly because of some social media interest in what the Chair of the National Federation of Subpostmasters, Sue Edgar, told the inquiry about remote access to Horizon, the Post Office's disastrous IT system.
I haven't got to the relevant bit yet, but before I do, I thought it was worth putting up a post about the evidence from David Hartley.
David is a serving Subpostmaster at Bispham Road Post Office in Southport, Merseyside. He is an active member of the National Federation of Subpostmasters. David took on his Post Office in 2005, but before that he ran Hope Place Post Office in Nelson for sixteen years. David decided to take on a Post Office "because it's seen as a national institution" and a "trusted brand." He told the inquiry "I thought it was a good move and that it would settle our future together."
David's disillusionment was writ large in his demeanour throughout the focus group session. He described himself as "well past retirement age… but to actually sell a post office now is nigh impossible because the word's got out there to the general public, and naturally they don't want to touch it with a barge pole. Would you?"
Automated Teller Madness
Like so many other Subpostmasters who had given evidence, David spoke clearly about the sense of abandonment he felt and how it continues to this day. The Post Office has apparently recently switched many of its cash machines (ATMs) away from Bank of Ireland to an in-house set up.
Although the Post Office publicly denied it, ATMs have long caused huge issues for the Post Office and postmasters over the years, with Postmasters being badly trained and held liable for thousands of pounds worth of discrepancies.
When independent forensic investigators Second Sight raised problems with accounting for cash dispensed by ATMs back in 2014 they were publicly rubbished by the Post Office who said "there is little evidence to support this view". A year earlier, a secret report presented to the Post Office noted "losses from ATMs have been one of the major concerns."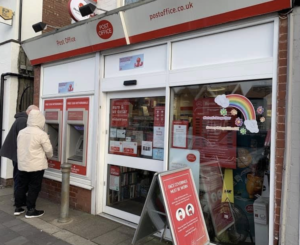 So how is the Post Office managing the sensitive switch from Bank of Ireland ATMs to the new system? According to David:
"We were sent a booklet, just a few leaves of paper actually, not even a booklet. That was the extent of the training for it. I've since – and I'm not on my own – experienced losses in the ATM. I've got a paper here that's asking me to pay £1,426.61. That's just come yesterday because of shortages in the ATM."
David welled up with tears as he described the losses he'd experienced since Horizon was introduced and the Post Office process for dealing with them:
"The process was you put it right", he said. "That was the end of it. There was no… it was either a black and white. There was no grey areas… If there was a shortage you put it in. You made that right… We've had to borrow from family members, from friends, we couldn't even… sorry … we couldn't even afford a pint of milk one week because we'd had to put that much money in."
Federal Failure
Although David himself had been an executive officer of the National Federation of Subpostmasters (around 2012), he described the NFSP's failure to act on Horizon:
"We were told by the then General Secretary that we have to believe that the system is robust, even though I've been paying God knows how much back to the Post Office over the years from when Horizon first started. So I believed it. I thought it's bound to be mistakes on somebody's part. I've sacked staff in the past thinking they were stealing."
The full horror of this treatment of Subpostmasters – suspecting their employees whilst experiencing the creeping dread of their livelihoods slipping through their fingers – has to be seen in the context of Paula Vennells' relentless drive to reduce Subpostmasters pay, which ran pretty much throughout her seven year tenure. David told the inquiry:
"We've taken pay cuts as postmasters to keep the business afloat and I challenged the then chief executive officer, Paula Vennells. I stood up at conference and said, 'Can you tell me why we are taking pay cuts and you are awarding yourself an 18 per cent pay rise of over £500,000?'
"I said, 'You should hang your head in shame'. She didn't even have the guts to respond to it. She just looked at her side-kick and nodded and she stood up and said, 'I think that's rather personal'. Well, yes, it was rather personal. It was personal to all of us that we're taking pay cuts."
Watch David's evidence here. Read the transcript of the focus group session here. The inquiry will continue to take evidence from former and serving Subpostmasters until the end of this month.