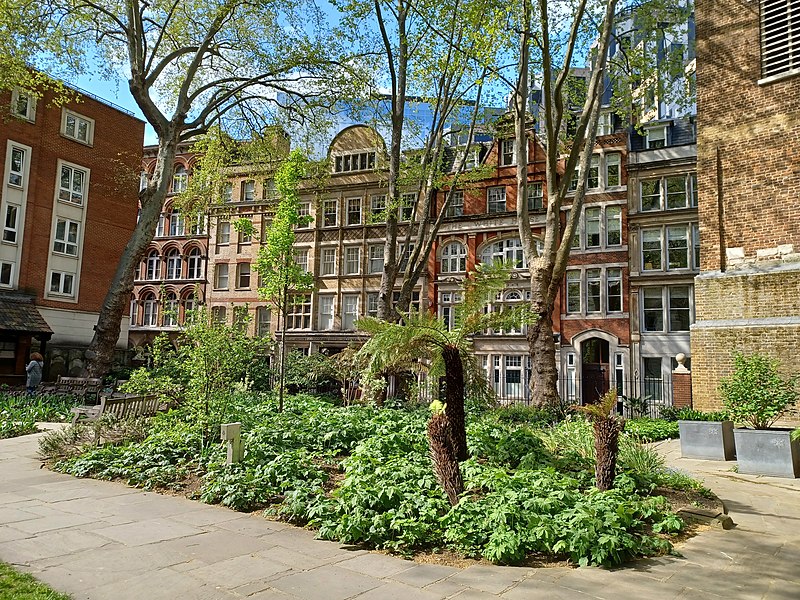 Ian Fagelson does London walks. Ian is a lawyer who I met for the first time at my book launch. Ian has been ridiculously helpful with his advice on how to set up a charity, and did an awful lot of work (pro bono) in getting the Horizon Scandal Fund registered with the Charities Commission.
Ian has asked for nothing in return, other than strong-arming me into joining him on a guided walk round central London. The walk is call called Postman's Park: The Crime and Punishment Tour. We meet on Thursday 29 September at St Paul's Churchyard in the shadow of St Paul's Cathedral at 4.30pm. We'll be done by 6.30pm. Book here, now.
This is from the blurb:
"Starting from the steps of St Paul's Cathedral, where Gunpowder plotters were hanged, drawn and quartered, we make our way, via the Central Criminal Court – otherwise known as the Old Bailey, to a beautiful Tudor manor house where opening the mail uncovered dark deeds in the 16th Century… Halfway through the walk we will take a breather in Postman's Park, an oasis of calm in the heart of the City, created as a lunchtime haven for postal workers in those long-forgotten days when the Post Office cared about its staff. During our break, Nick Wallis will dish the dirt on the Post Office's feared Investigations Branch."
Ian being Ian, he is doing this walk entirely in aid of the Horizon Scandal Fund. If you would like to join us, please click here. You will be taken to the EventBrite booking form. The minimum donation is £1, but feel free to double it or, y'know, whatever.
The walk is 1.2m long. Surfaces are flat and hard. We will almost certainly go for a drink in a pub once it has concluded. It strikes me as a learned and jolly way to raise funds for a nascent charity. Everyone is welcome and will be made to feel welcome and be asked along for a drink afterwards. So please come if you can. Thanks. N