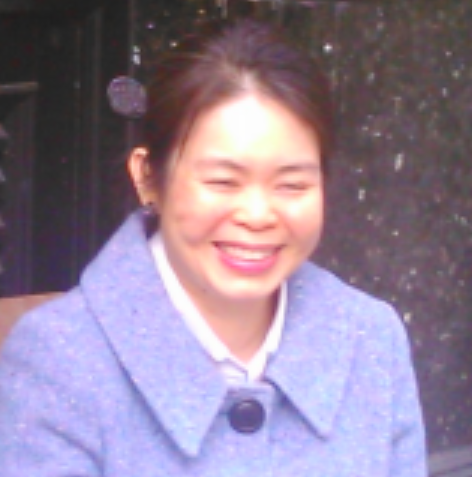 Dr Minh Alexander is back. Dr Alexander contacted me a few years ago when she was alarmed to hear that The Reverend Paula Vennells had sailed into a job running an NHS Trust.
Dr Alexander felt The Revd Vennells' active attempts to play down and possibly suppress the Post Office scandal whilst CEO of the Post Office made her exactly the wrong sort of person to be running a large NHS Trust.
The NHS has form when it comes to trying to suppress revelations about serious wrongdoing. Bringing someone in whose instinct, it seemed, was to cover-up a scandal could make her a danger to patients.
You'd think the authorities would take note of Dr Alexander's detailed referral, but unfortunately our country doesn't tend to work like that. Good chaps (and chapesses) go on failing (sometimes disastrously) upwards despite live concerns about their abilities and leadership. Troublemakers and whistleblowers are at best ignored, at worst, crushed. After making her complaint, Dr Alexander was stonewalled for more than a year. Vennells eventually stepped down from chairing the Trust after the then Business Minister in the Lords, Lord Callanan, followed up Dr Alexander's complaint of her own accord, but not because she felt she was a safeguarding danger.
Anyway, Dr Alexander rides again. On 30 May this year, during the furore over the Post Office's racial classification of suspect Subpostmasters, Dr Alexander put together the following Freedom of Information Request:
Dear Sir,

Post Office Ltd's Race Equality duty in the application of its prosecutorial powers

In an FOI disclosure exactly a year ago, ref FOI2022/00186 30 May 2022, Post Office Limited disclosed that of 476 Horizon prosecutions of sub post masters between 1999 and 2015, ethnicity was NOT stated in 160 cases.

In the remaining 316 cases, 123 of the prosecuted sub post masters had ethnicity recorded as BME.

For the sake of argument, and assuming that the 160 cases with missing data proportionately reflected the overall group, this implies 39% (123 of 316) of prosecutions were against BME sub post masters.

Please disclose:

1) Does a 39% prosecution rate against BME sub postmasters represent a disproportionately higher (or lower) level of action set against the proportion of sub post masters who are of BME background?

2) What was the ethnicity breakdown of all sub post masters over that period, assuming that this data was collated?

3) What data did Post Office Ltd collect during that period, if any, on the protected characteristics of all sub post masters?

I note from a blog by a Post Office Ltd Diversity and Inclusion manager, which is not clearly dated but was posted after 2020, that it is stated:

"We don't collect data on the ethnicity make-up of our Postmasters."

"Last year however, in our annual survey of independent Postmasters, we did ask Postmasters to voluntarily declare their ethnicity. There are over 7,000 independent Postmasters and around 1,300 completed the survey. Almost one in three (29%) described their ethnic group as Indian, 6% described it as Pakistani, 1% Bangladeshi, 8% any other Asian background and 1% a mixed White and Asian background. Whilst these stats cannot be deemed statistically representative of the whole independent Postmaster population, it nevertheless gives an insight into why it's so important that Post Office celebrates and champions South Asian Heritage Month"

4) Has Post Office Ltd ever analysed the ethnicity data that it collected on the sub post masters who were prosecuted over the Horizon matters and/or conducted any Race Equality assessment or general Equality impact assessment with regards to the Horizon prosecutions? Has it looked for patterns and the experiences and outcomes for different ethnic groups? If so, please share copies of the relevant reports. If not, please disclose the reasons why no such assessments were conducted.

5)    Post Office Ltd infamously helped to send a pregnant Asian sub post mistress with two small children to jail, who was later exonerated by the Court of Appeal. This is in spite of the Corston report recommendations against custodial sentences for women unless absolutely necessary because of the huge social harm that such sentences cause. Has Post Office Ltd ever conducted a specific review of this case with regards to any issues of bias and Race impact?

6) There have been concerns that Post Office Ltd discriminated against sub post masters from minorities:

Post Office Horizon scandal – was racism an issue?

There is now concern that Post Office Ltd used an offensive classifications (for example, "negroid"):

Post Office used racist terms for sub-postmasters in official guidance

If there has been no Race/ Equality impact assessment of the Horizon prosecutions so far, is there any plan to conduct such an assessment? If so, please provide details.

Yours sincerely,

Dr Minh Alexander

Cc The Earl of Minto Minister of State, Department for Business and Trade
I'm looking forward to reading the response.
---
My work on the Post Office Horizon IT inquiry is largely crowdfunded. If you'd like to contribute, please click on the widget you should be seeing to the right of this text (or below if you're reading it on a mobile). To find out more before donating, please go to my tip jar web page. All contributors will be added to the 'secret' email newsletter, which offers irregular, and at times, irreverent insight into the machinations of the inquiry and the wider scandal. If you'd like to buy my book The Great Post Office Scandal, I would be thrilled – it's available from all good outlets.