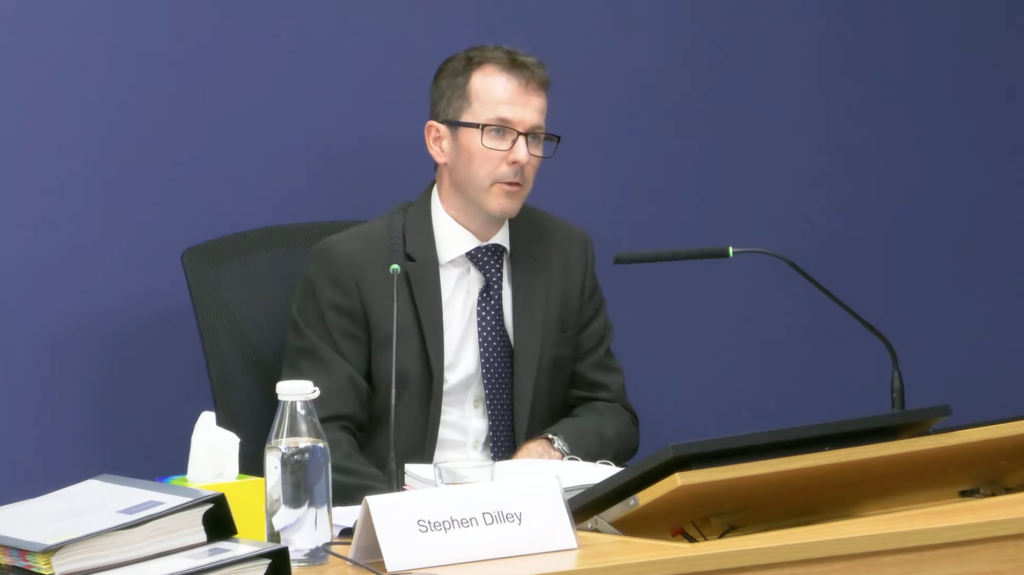 Today, Stephen Dilley, a partner at Womble Bond Dickinson, gave evidence to the Post Office Horizon IT Inquiry. Womble have a long and inglorious history with the Post Office, right up to acting for them (disastrously) in the Bates v Post Office group litigation. Back when they were known as Bond Pearce, Dilley helped the Post Office destroy former Bridlington Subpostmaster Lee Castleton at the High Court. Today, Lee Castleton, and his wife Lisa sat before Dilley at the Inquiry.
Lee Castleton's daughter, Millie-Jo, who is now in her twenties, has written to the Inquiry about her family's experience at the hands of the Post Office. This is an edited version of her impact statement:
"I must have been 8 when I first took note the confusion, frustration and anxiety that was leeching into my home. This was before talks of court, trials and accusations of theft. This was the period that my father started noticing the IT faults that wouldn't be taken seriously for so many years. In the years running up to my father's trial in 2006 I vividly recall sitting on the staircase late at night, listening to conversations I barely understood or could really comprehend. To a child, the answer always seemed obvious, my father hadn't done anything. Why didn't people believe him? Why is the dining room table covered in papers as well as the back office of the post office, and why is he always down there late at night making phone calls and faxes?..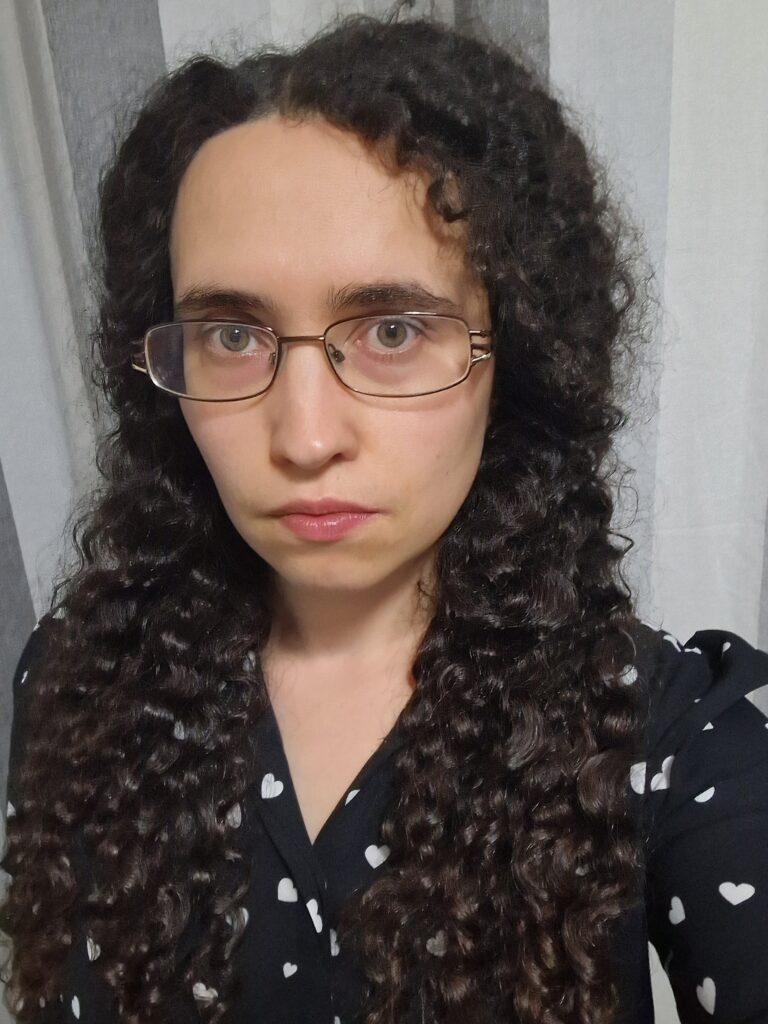 "This was an ordeal that not only cost my father legal fees, this was an event that blackened our name and branded us all with something that was unjustified. Court ruling, local gossip and unyielding arguments from the post office would lead to my whole family being branded as thieves and liars. It's deeply sickening to look back to my life in that small town. A place that would in time, fill me with anxiety to walk through. How comfortable can anyone be when people spat at you based on what you know is a lie? It was also a lonely time, the financial strain of legal fees and supporting the family saw my dad working near 100-hour weeks, often involving traveling and spending days on end away from us. He became a stranger to me, someone I barely saw and lost close relationship with. My mother worked too during the day, upholding the newsagents we still had, which was failing due to the label attached to us and it after the legal case.
"I remember feeling cold and terrified when a child on the bus in my first week asked, 'didn't your dad steal loads of money or something?' This set me on edge for a long time, causing me to become that ever so anxious child who regularly was the subject of bullying. After a few incidents of supposed friends treating me poorly, I completely disconnected.
"At home I was dealing with parents who were working their hardest to provide, utterly pained by the stress that the post office trial caused them. Dad was working insane hours as well as beginning to work with others to try and solve the many emerging cases of other sub-postmasters and post-mistresses like him. My mother was also working as much as she could but also dealing with a stress- induced epilepsy. She lost her driving licence as a result and had to take medication. These seizures where unpredictable at first when the medication was still new. I remember having to handle her seizures alone as a child, sometimes in the middle of the night.
"I didn't tell my parents about the bullying or social withdrawal. They didn't know I spent my breaks sitting alone or just walking around, they didn't know I could go a day or two without really talking. They didn't know that I was assaulted on the school bus and had to run off on the first stop, wet from water being thrown at me, being spat on and having been hit by paper balls. In my mind this was an additional stressor they didn't need. I could deal with it alone and not put more weight on their load. I just felt like such a burden all the time.
"My late teens and early twenties were governed by my eating disorder and mental anxieties. I began to sink under the weight of it all and subsequent grabbed for some sense of control. I was anxious about going to university and leaving my family. Mum was still having seizures and Dad was still fighting a legal battle, I felt guilty. Leaving and not being able to help more. I left, already dealing with an undiagnosed at the time eating disorder. It began in my GCSE year, just eating less bit by bit and skipping out on the canteen and pack lunches to avoid questions. By this point I was visibly skinny. Living alone however gave way to me being vulnerable to all my demons… By the end of my first year of university I had been diagnosed as anorexic and too sick to go to my second year… My lowest weight saw me weighing little more than 5-stone and having to stay in hospital for heart related issues for days on end. I'd be lying if I claimed that this wasn't a cry for help. The surrender of a broken spirit, the pain and self-loathing if someone who just couldn't escape a terrible situation. Every part of my late childhood and teens was absolutely tainted by the post office case.
"But I fought. I tried. I'm better for it. Not perfect but better, part of me will always feel a little broken-up. I still feel a burning fear at spending larger sums of money or doing something purely for myself. That nagging voice in my head still says ugly things sometimes. It still tells me that my past and family's struggle will define me, that it will be a branding on my skin forever. Broken, thief or liar."
At the outset of his cross-examination, Julian Blake, counsel to the Inquiry, asked Dilley:
"Having reflected on the evidence of the Inquiry as a whole, is there anything that you would like to say to Mr Castleton or his family?"
Dilley replied: "No there isn't."
Dilley spent the rest of the day arguing the toss with Blake over his behaviour and attitude towards the Castleton case, covering his backside by justifying his decisions as not just thoroughly professional, but absolutely correct at all times. He tried to re-shape the meaning of contemporaneous documentary evidence when it suited him to do so, and seemed to be suggesting that Castleton was largely hung by his own bad decisions – including his refusal to settle. Settlement, it transpired, was only acceptable to the Post Office on their terms – paying the Post Office a "debt" Castleton did not owe, and signing a non-disparagement statement stating that the errors in his branch were human errors, and that the Horizon system "did not contribute to the error[s] in any way".
Understandably Castleton was unwilling to "settle" in this way. Flora Page, Castleton's barrister, called the settlement offer "a sham", suggesting the real reason for offering such unreasonable terms was so the Post Office could take Castleton to court and make an example of him.
"Absolutely not," replied Dilley, firmly.
The overall impression I got was that Dilley couldn't give a **** about Castleton (or his family) then, and he certainly couldn't give a **** about them now. It was a case of: sorry mate, purely business. I suspect Dilley's back will be warmly slapped by his WBD litigation colleagues when he gets back to the office.
Incidentally, legal gossip site Roll On Friday trailed Dilley's appearance before the Inquiry. Underneath the article was a comment from an unverified source:
"As a non-litigation Womble I am deeply angry about this. Stephen was removed from the Post Office litigation team after this case by the client partner who was based in Southampton because Stephen very ironically was not regarded as aggressive enough! The following cases were given to a "young buck" who did the client partner's bidding and more. Both of them were promoted off the back of Post Office and given culture-busting bonuses. It is an open secret in Wombles about who knew what and when. I only hope we can hold our hands up for the sake of the 33 who lost their lives before they could prove their innocence and for their families. It is about integrity. Time to draw a line. Sadly our board are too weak to stand up and do the right thing. To all of us non-litigators it is deeply depressing and embarrassing. I fear worse is to come."
You can watch Mr Dilley's evidence here. A write up of this morning's session can be found in this Law Gazette piece, by the superb John Hyde, who has been sitting behind me all day.
---