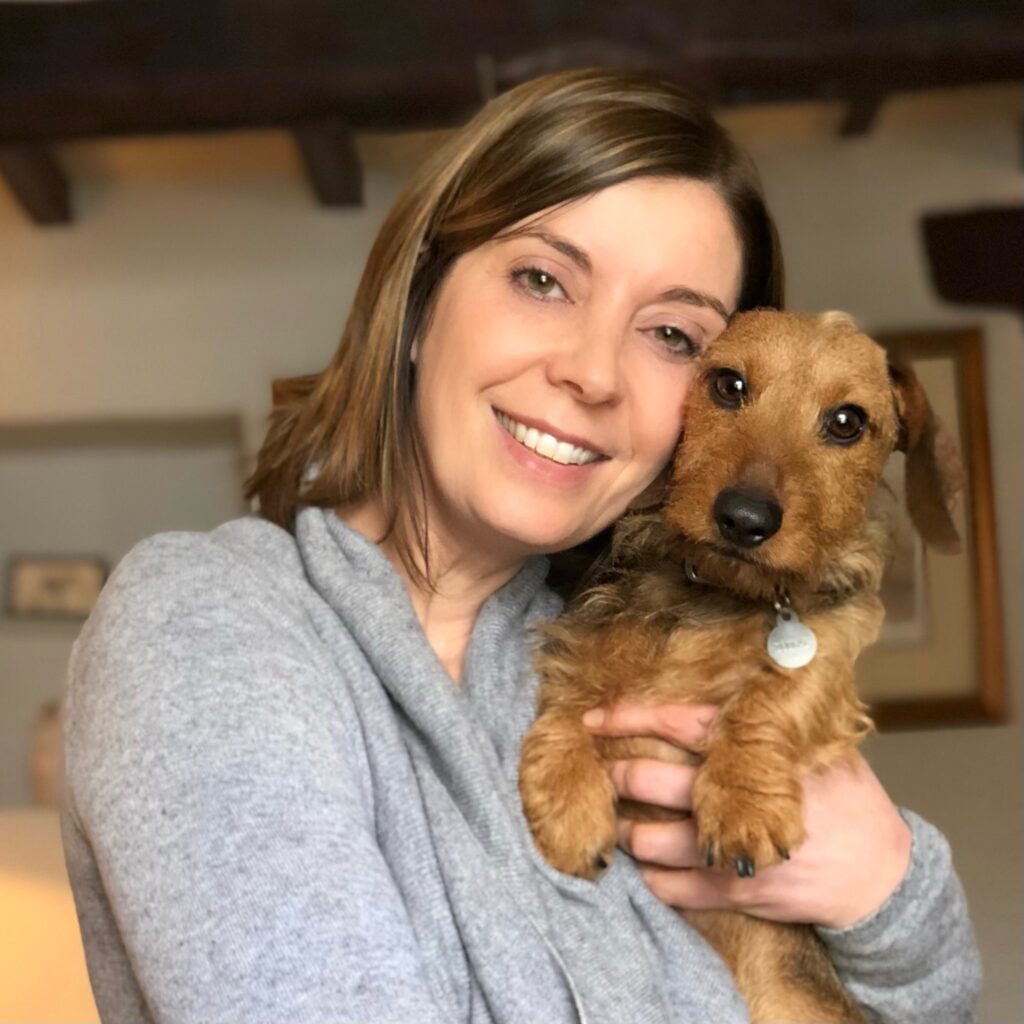 Sam Harrison was was one of the 555 claimants in Bates v Post Office. Sadly, she passed away earlier this month. She was 54. Sam is, by my reckoning, the 61st known compensation claimant to have died before receiving proper redress for the losses inflicted on her by the Post Office.
I was contacted by one of Sam's three sons, Will, who wrote the following the following notice:
"It is with great sadness that myself, Edward and Charlie are announcing the passing of our mum Sam Harrison on the 11th May 2023 at the age of 54 following a three year battle with cancer. Sam, passed away peacefully at St Catherines Hospice in Scarborough and will be lovingly remembered by her sons Will, Edward, Charlie and Duggie the Dachshund.
"Sam loved spending time with family and friends, walking Duggie and making craft gifts. The funeral service will be held at Maple Park Crematorium, Thirsk on Thursday 1st June. All are welcome and it is requested that everyone attending wears a sash of colour. Donations to St Catherines Hospice."
Nawton Post Office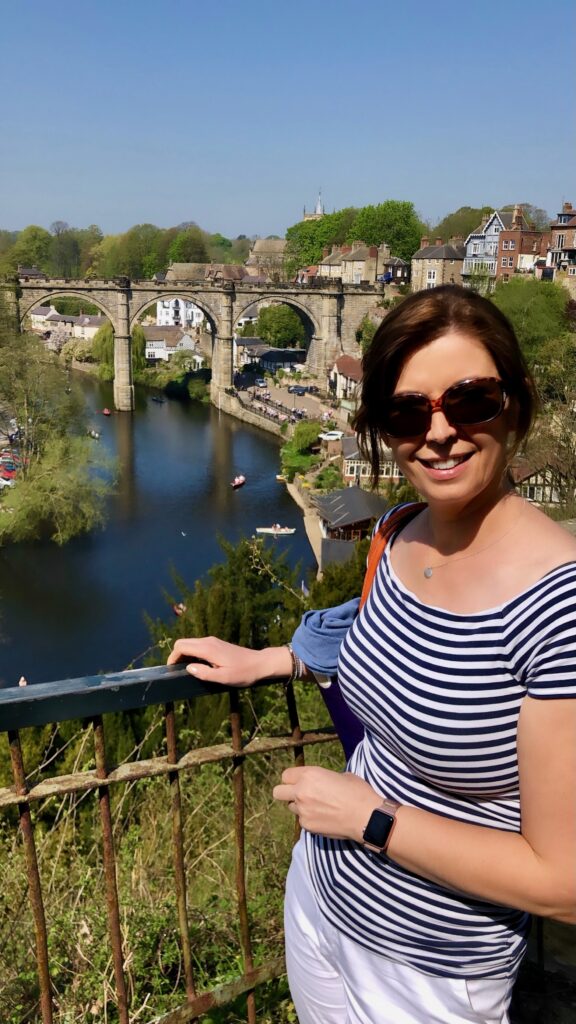 Sam ran a tiny one-counter Post Office branch in Nawton, part of Ryedale in North Yorkshire in the early-2000s. When I spoke to Will about Sam's decision to take on the Post Office, he told me it was because the local branch had been closed down and Sam, being a community-minded sort, volunteered to take it on. "She always looked out for everyone" said Will. "She was a caring person."
Unfortunately, Sam could not get her Horizon terminal to balance correctly, and was forever putting the retail takings from her small shop into the Post Office till to make the negative discrepancies good. "She rang that helpline every week," said Will. "At least two or three times a week. They never helped. There was no help, no support whatsoever from the Post Office."
On one occasion, Sam went to visit another Subpostmaster in nearby Helmsley to see if he could point out where she might be going wrong. He suggested one of her boys might be nicking the money. Ideas like this were rife at the time, often coming from Post Office contract managers or NFSP reps. Whilst they may have been well-meaning, they were also pernicious. It's the sort of suggestion that can split families apart, irreparably.
One day Sam was audited – triggered, Will thinks, by Sam's repeated calls to the helpline. The auditors found a £3000 discrepancy. Sam was suspended on the spot and sacked. She avoided prosecution by handing the Post Office £3000 from her own savings.
Will has taken on his mother's compensation claim, and is working with Freeths to ensure Sam's name is completely cleared of any wrongdoing.
Tribute to Sam
Will's younger brother Charlie is giving the eulogy at Sam's funeral. He has written this tribute:
"It would be easy to spend all day listing words that describe our mum, but that would not sum her up as a person well. At her core, she was a proud, glamorous, stylish and caring person. She had a fabulous fashion sense and would frequently be immaculately dressed; she would often claim sod's law that the day you go out not looking your best is the day you see everyone you wouldn't want to come across. Mum ensured the family pet also shared this fashion sense, having both a 'for best' and 'for walks' custom-made fleece coats. Duggie the dachshund was her much loved fourth son, and would accompany her everywhere, and was that friendly face and wagging tail at the end of tough and difficult days. As a fiercely independent woman, she did not entertain people for the sake of entertainment or bother with fake people, more interested in nit-picking at others than living their own lives. Mum lived her own life. She was extremely loyal to those loyal to her, and would make time for anyone willing to do the same. She had a unique ability to see through people allowing her to relate and connect with anybody, making lifelong friends easily, and effortlessly. This helped throughout her multiple hobbies, interests and careers that she held.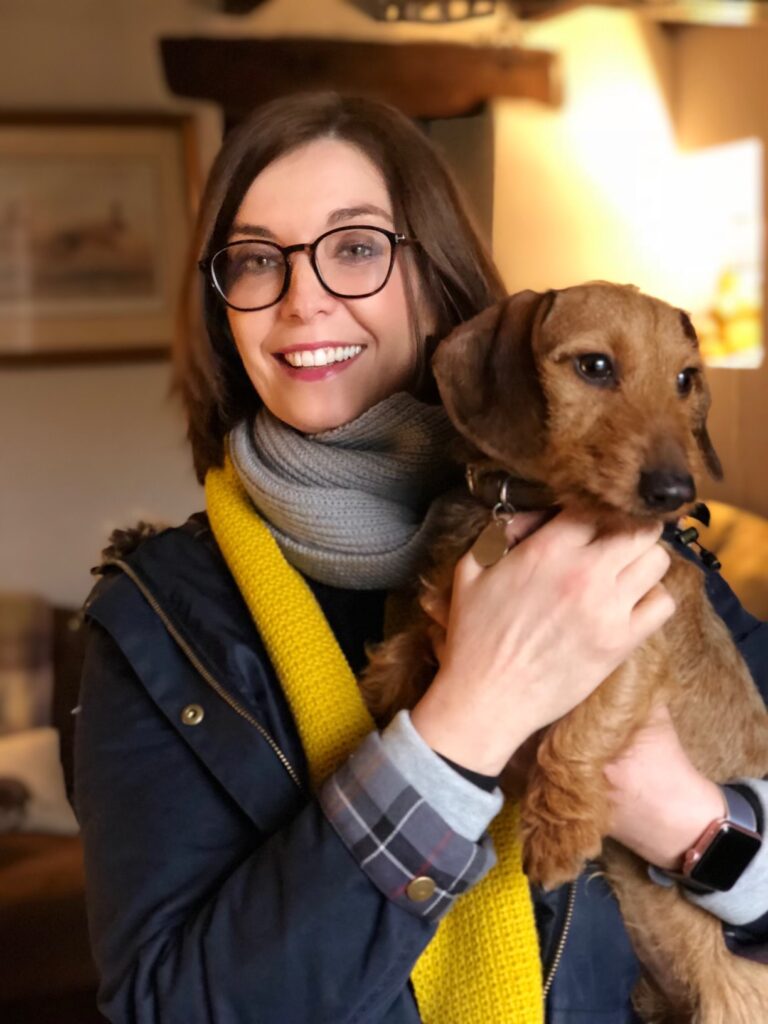 "Mum could turn her hand to anything craft related, with multiple knitting projects on the go at once, with each of us being employed as chief wool unravellers at a time, until we each got fired for getting distracted and letting the wool go taunt. She was a member of knit and natter groups and made lifelong friends there. She was healthy. Doing yoga and consuming only natural and unprocessed foods. She'd like to visit restaurants and cafes that aligned with these requirements and would often recreate different meals she'd eaten or seen online – a great cook and it came naturally. Additionally, mum was an avid baker, and luckily had three food disposal units in the form of her sons. Similarly, mum was passionate about books, joining multiple clubs, and forever providing recommendations. Driving Over Lemons by Chris Steward was a favourite, with multiple copies bought and given as gifts. Mum had a great eye for style and current interior design trends. She liked upcycling furniture to create a lovely stylish house and did it in a natural cohesive manner. She was thrifty and did things on a budget, but everything looked high quality. She couldn't stand shoddy craftsmanship and would prefer to often do things herself to "ensure it was done right". Furthermore, mum indulged her guilty pleasure of car boots, and would return with some bargain or other, ready to be upcycled and added to the family home.
"Mum would struggle to open-up to people and disclose her illness and her worries. She'd make out all was fine and would be more interested in other people's problems than her own. She was a compass when it came to advice, even if she did not always fully understand the topic, she'd still manage to give the best advice and we'd usually unwillingly follow what she'd suggested as she'd know best. It was also best to avoid the "I told you so" comment. We went to her for guidance on everything, from issues at work, to relationships, or simple things like wallpaper and paint choices. When we were informed that she was moving to St Catherine's, we had the sudden realisation that we may lose the grounding constant that we have always known. There were thoughts that had not occurred before, wanting advice for things yet to come, to know what her advice would be on large aspects ranging from children, marriages, job changes, and houses, as well as sadness that she would miss out on these events. When broached with this topic, she laughed, and said we never listen anyway so there was no point. And she was right of course, but it made us realise that although we wanted this advice, we did not need it as she was the one who raised us to be the people we are and guided us throughout this life. Mum was always there for us, her sons, and made every choice with us in mind, showing a true display of a mother's unconditional love."
I am sure Will, Edward and Charlie would welcome any contributions to St Catherines Hospice on Sam's donation page.
Please note all photographs are copyright the Harrison family. No reproduction without express permission.
---
My work on the Post Office Horizon IT inquiry is largely crowdfunded. If you'd like to contribute, please click on the widget you should be seeing to the right of this text (or below if you're reading it on a mobile). To find out more before donating, please go to my tip jar web page. All contributors will be added to the 'secret' email newsletter, which offers irregular, and at times, irreverent insight into the machinations of the inquiry and the wider scandal. If you'd like to buy my book The Great Post Office Scandal, I would be thrilled – it's available from all good outlets.