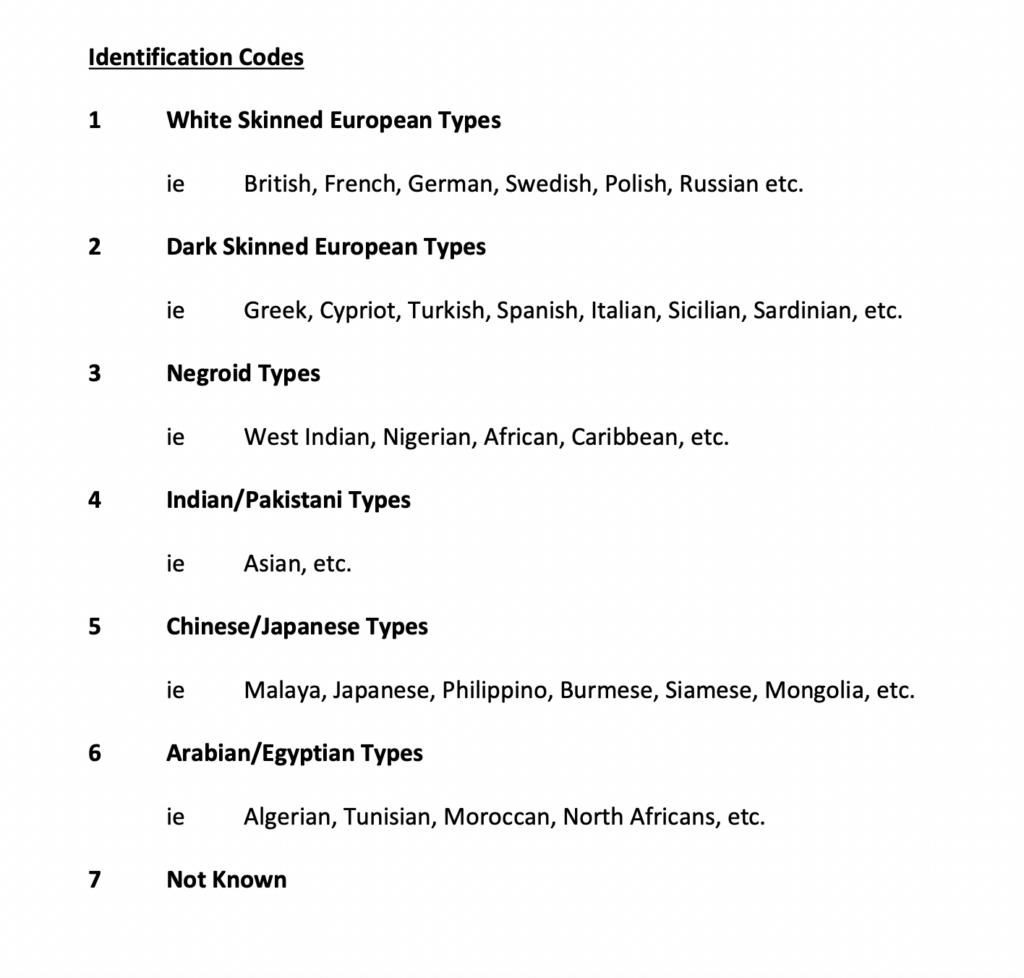 Whilst the Post Office was prosecuting Subpostmasters for crimes they didn't commit, it was also asking its investigators if their suspects were "Negroid Types". This was as recently as 2008. The document (which you can read here) has come to light as a result of diligent and tenacious FOI work by Eleanor Shaikh.
In its response to Eleanor (which you can read here) the Post Office called the document "obsolete" and apologised for the "unacceptable" language. In a social media post earlier today the Post Office went further, saying: "The racist language used in this document was unacceptable. We don't tolerate racism in any form and we're clear that it is no excuse that the document is 15 years old. We're incredibly proud of the diverse backgrounds of our Postmasters that make-up our branch network."
Quite how obsolete the document might be is currently a matter of conjecture. The Post Office has acknowledged it was in use in 2008. In an email to staff yesterday, Nick Read, the Post Office Chief Executive said:
"As some of you may have seen in the media or on social media, an historical Post Office document requested under Freedom of Information contained offensive and racist language. It is both shocking and upsetting that such language was used and that it was used within Post Office, and I want to reiterate and reassure you that we do not tolerate racism or discrimination of any kind. Whilst the document is historical and no longer in circulation, I want to be clear that the language was and remains completely unacceptable. We fully support and are proud of the diversity within Post Office, our postmasters and colleagues, and we are committed to embracing diversity and creating an inclusive environment where everyone can perform at their best."
Yesterday, as part of its evolving position, the Post Office told me:
"We have begun an investigation into how codes, previously used by the police and others to record a person's background, came to be included in our guidance for a department of the Post Office that has been abolished for several years. Our CEO has been clear since joining in 2019 that Post Office itself will never carry out prosecutions."
I've written a piece for the Sunday Times about this here.
What's wrong with "Black"?
Several people pointed out that the Police continue to use racial identification codes, known as 6+1 and 16+1 codes (the plus one represents "Not Known"). The 16+1 system is a self-identification code, and is always preferred where appropriate. If self-identification is not possible in any investigation (for instance due to a suspect is running away from the opportunity to be interviewed), then the 6+1 system is used.
In 2007, the police published this briefing paper on the use of Identification codes. The category IC3, which the Post Office was still calling "Negroid Types" had already been changed by the police to "Black". The 2008 Post Office compliance document had nothing about allowing interviewees to identify themselves, and the outdated, offensive language was still very much in use.
Eleanor is building up a superb body of work on the FOI site What Do They Know? I would recommend following her there and on twitter.
---
My work on the Post Office Horizon IT inquiry is largely crowdfunded. If you'd like to contribute, please click on the widget you should be seeing to the right of this text (or below if you're reading it on a mobile). To find out more before donating, please go to my tip jar web page. All contributors will be added to the 'secret' email newsletter, which offers irregular, and at times, irreverent insight into the machinations of the inquiry and the wider scandal. If you'd like to buy my book The Great Post Office Scandal, I would be thrilled – it's available from all good outlets.