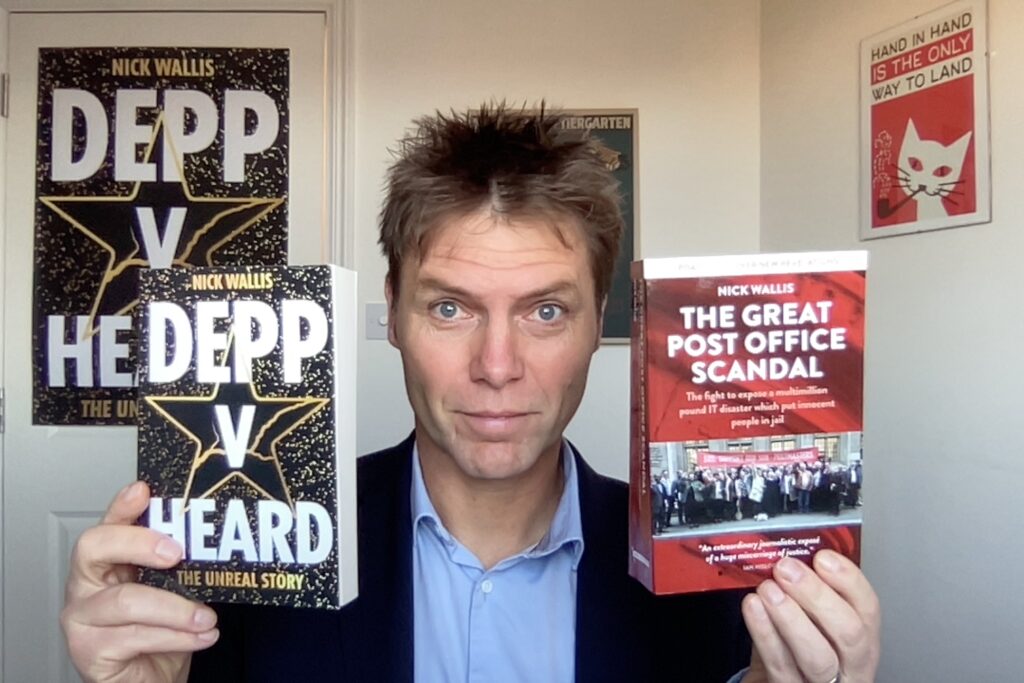 Please forgive this short commercial interlude. Christmas is approaching, which I am told is a good time to try to sell books. I have two which came out in the last twelve months and I was wondering if you – or someone else in your life – might be interested in them. Think of them as excellent stocking fillers.
The Depp book was well-reviewed and was even The Week's Book of the Week earlier this year. The Post Office book still has 5 stars (well, 4.8, but they round it up to five on the actual stars) on Amazon.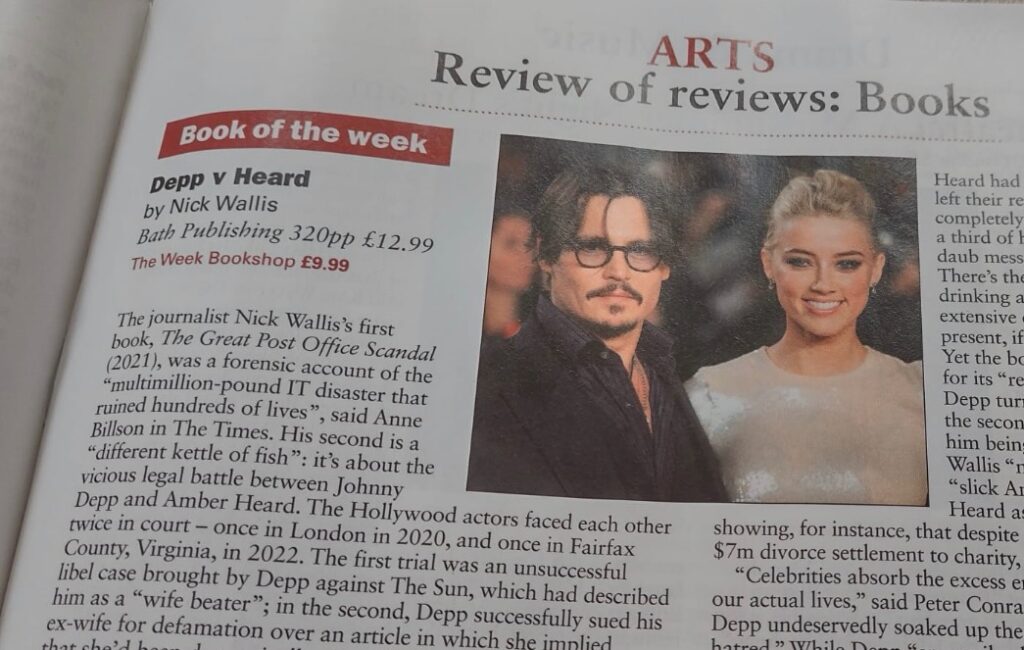 The Great Post Office Scandal paperback retails at £13.99 and Depp v Heard: the unreal story will set you back £12.99
If you buy both at the same time direct from Bath Publishing, they will take 20% off the total (which neatly covers the P&P).
Amazon will put the books in your hands tomorrow and not charge you P&P if you are a Prime member. You may also want to support your local chain or independent bookshop by ordering it through them over the counter or via their website.
Both titles are available as audiobooks (here and here on Audible, here on Spotify) and on kindle/e-reader – both books are currently for sale at £4.99 via Amazon on Kindle.
I would be enormously grateful if you would consider buying one or multiple copies of either of these publications. Projects of this nature take a lot of time and money. Sadly, Bath Publishing are a tiny independent publisher and do not have the sort of mega-marketing budget you need to sell books in huge volumes.
I promise you, though, both titles are rigourously-researched, hopefully well-written and very much worth your time.
Thank you!
---