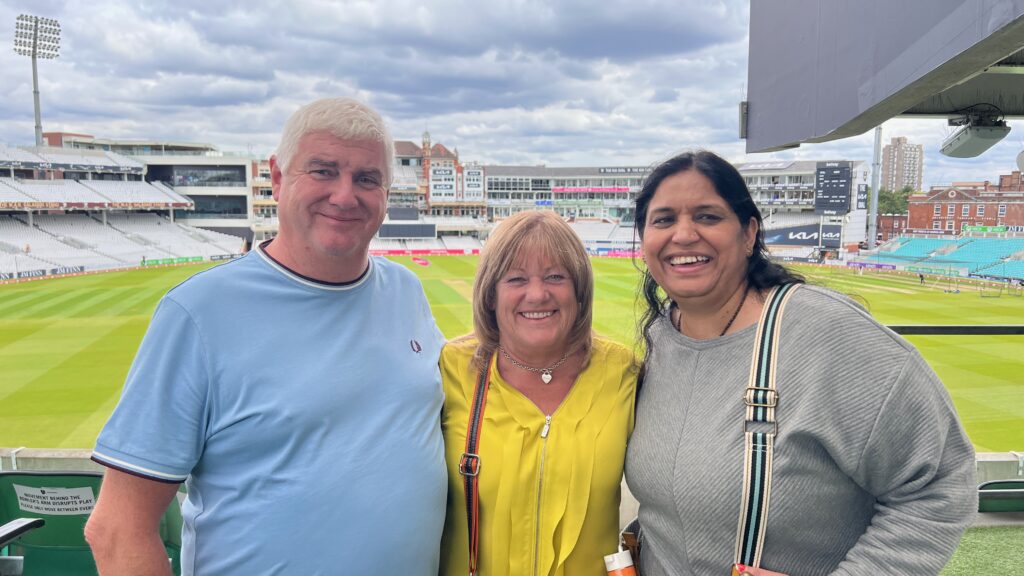 A barrister acting on behalf of postmasters claiming compensation from the Post Office last week described the process as a "scandal within a scandal."
Speaking at the first compensation hearing at The Oval cricket ground in South London on 6 July 2022, Howe & Co's lead counsel Sam Stein QC, on behalf of 153 of the postmasters affected, said:
"The approach of the Post Office and BEIS [the department for business, energy and industrial strategy] replicates past behaviour.
"There is the danger of a scandal within a scandal about compensation."
The July hearings (the second is on 13 July) are designed to get to the bottom of problems with the compensation process. Nick and I recorded a podcast at the hearing which you can listen to here.
There are several separate compensation processes:
· The first, the Horizon Shortfall Scheme (HSS), is for postmasters who repaid shortfalls and perhaps lost their businesses, but who weren't prosecuted and weren't part of the 555-strong group who took the Post Office to the High Court.
· The 555 received money in their £58m settlement but it only equated to £20,000 or less each – most was swallowed by legal bills. The terms of their settlement said they were not entitled to any further claim. This changed on 30 June 2022 when £19.5m was announced for this group.
· People with quashed convictions are immersed in their own mediation process
The whole picture is further complicated by the fact that some of the 555 are in this group too.
The core problems with the compensation process, as described during the first hearing and in the published submissions from legal teams, are:
· The Post Office is the final arbiter of how much compensation a postmaster is offered, despite being the organisation that caused their trauma in the first place.
· Postmasters are left in ignorance of the status of their claim and there have been delays of up to two years without news.
· The original form was confusing.
· There is a lack of full legal advice, with little funding available. Postmasters have to fund their own legal advice and can only claim a maximum of £1,200. Only 3% of postmasters applying to the main compensation scheme (named HSS) have had representation. Hudgells solicitors represent a group whose convictions have been overturned and say their team has not yet been paid anything so far, for what must be thousands of hours of work.
· The burden of proof is on postmasters – they have to prove their losses, and they have to prove other 'consequential' effects such as stress-induced illness or lost income. Sam Stein described many as suffering victim fatigue, with some likely to be experiencing undiagnosed PTSD, meaning many haven't been able to face going through this process. He also said that in many, if not most, cases, the Post Office seized paperwork from postmasters during the audit process. There is some indication that some records were automatically destroyed after six years.
· Sometimes the Post Office is using evidence it holds on people to determine how much to offer the postmasters, but not telling them what evidence it used until an offer is made. Postmasters' legal teams argue this is the wrong way around when the burden of proof is on postmasters.
· There is a lack of transparency over the principles applied when the Post Office and its legal team are assessing cases and making offers.
· For those who were prosecuted and have had their convictions overturned, the process is much more complicated and there are issues there too. The Post Office wants to pay a smaller amount of money than the postmasters feel is their due, and there were hints in the submissions that these cases could end up in court.
· The Post Office has refused to pay interim payments to people for amounts that have been agreed, while they consider another part of someone's claim. This is contributing to postmasters' continued financial problems.
As a result of all these challenges, Stein said it is likely that a number of postmasters have accepted a lower amount of compensation than they might have been entitled to.
Overall, delays and a lack of urgency to compensate people have been the biggest issue. Sam Stein said:
"The harm that the Post Office has caused is ongoing and made manifest in desperate financial consequences."
He added:
"When the Post Office wanted its money [when requiring postmasters repay shortfalls] they wanted it there and then, under threat of criminal prosecution."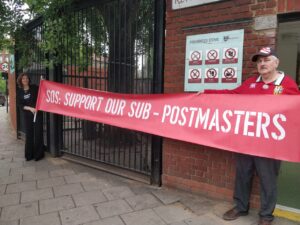 Mr Stein described postmasters who are on the verge of bankruptcy, who have not been able to repay elderly relatives, who have had to sell jewellery, who visit the supermarket at 4pm to shop for reduced price food, and who can barely afford the parking and transport costs to attend the inquiry hearings.
"There has been delay, obfuscation, they make statements and excuses. They do everything but pay up promptly. The money is needed right now, to solve immediate problems, to get people out of holes created by the Post Office."
£19m for the High Court litigants
On June 30th BEIS put out a press release announcing a £19.5m pot of interim compensation for the 555 High Court claimants, who had previously been excluded from all schemes due to the terms of their High Court settlement.
This announcement was released on the same day that the submissions to the inquiry were published. These contained scathing criticism from the legal teams acting on behalf of postmasters. Sam Stein said about that announcement:
"This is a terrible scandal, it should not be an opportunity to secure public relations points through the media. BEIS has to be dragged kicking and screaming in the right direction.
"It's possible to believe that the Post Office is so incapable of understanding even now that they have victimised their own staff."
He added there was a lack of clarity over the way forward for that particular pot of money, no application process and no immediate hardship payments available.
Rebecca Thomson, July 2022
Nick adds: My thanks to Rebecca for her report. Rebecca has started her own reporting substack, covering Post Office issues and other stories which interest her. Here is the link if you want to subscribe: https://rebeccathomson.substack.com/