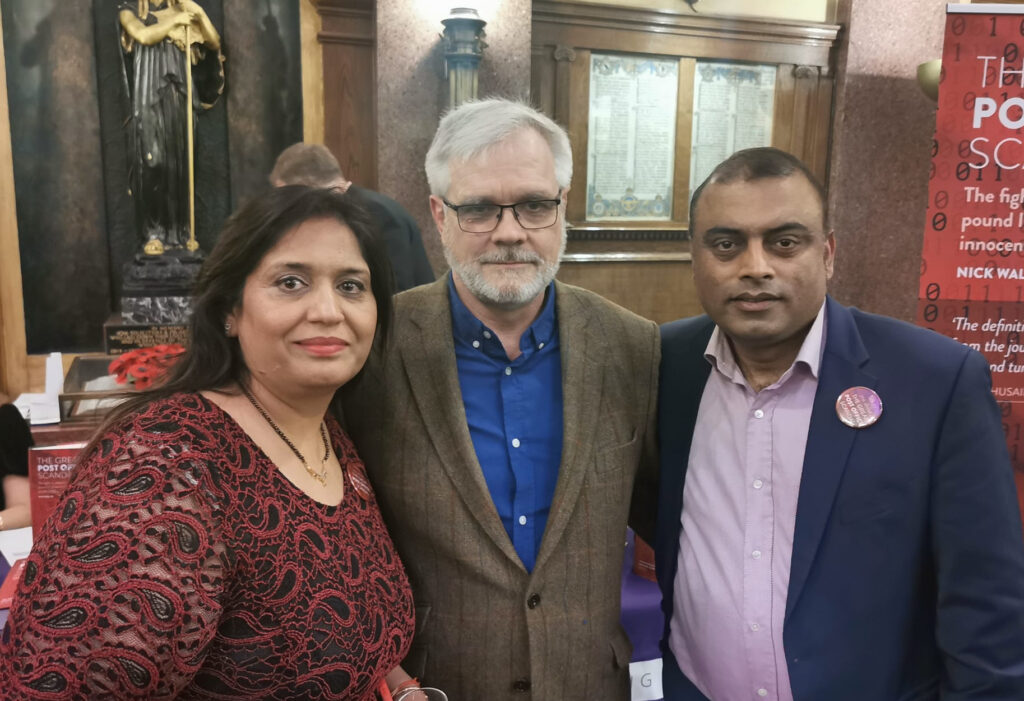 Part 2 of Phase 3 of the Post Office Horizon IT inquiry gets underway today. There will be three more weeks of evidence before another break until May, punctuated by another compensation hearing on 27 April.
There are going to be some intriguing witnesses over the next three weeks. I have picked out a few.
Richard Roll – Thu 9 March
Richard Roll is something of a hero of this story and gets chapter to himself in my book. He is the Fujitsu whistleblower who appeared on our first Panorama programme and subsequently became a star witness in the Horizon Issues trial during Bates v Post Office. During the trial, Roll was subjected to a lengthy cross-examination by the Post Office. Everything from his experience, level of seniority and quality of recollection was rigorously challenged. In his judgment, Mr Justice Fraser, said:
"Mr Roll's evidence was supportive of the claimants' case and it was necessary for the Post Office to render his evidence unreliable, insofar as they could, in order to damage the claimants' case and bolster their own. In my judgment, this the Post Office failed to do."

par 184, Judgment (No.6) "Horizon Issues", Bates and others v Post Office
The judge described Roll as a "reliable and helpful witness" whose evidence was "very important", particularly when it came to laying bare the scale of remote access Fujitsu had when it came to delving into Subpostmaster accounts. Although I have interviewed Richard a number of times and was in court to watch him on the stand in the Horizon trial, it's going to be very interesting to hear what evidence the inquiry will seek now it has the opportunity.
Andrew Winn – Fri 3 March
Andrew Winn also appears in the Horizon Issues judgment and my book. He was a senior Post Office exec who was tangentially involved in Pam Stubbs' case and was also present at the infamous joint Fujitsu/Post Office meeting to discuss a serious bug in Horizon a month before Seema Misra's trial (see Paul Marshall's submission to the inquiry on that matter here). Winn was criticised by Mr Justice Fraser for his lack of interest in Subpostmaster concerns, closing an internal query over one problem with the dismissive:
"My instinct is that we have enough on with people asking us to look at things."

par 218, Judgment (No.6) "Horizon Issues", Bates and others v Post Office
Winn was in post when the Post Office knew it had problems with Horizon, a campaign group had been set up to raise awareness of problems and whilst the Post Office prosecuting frenzy was at its height. His evidence could be newsworthy.
Andy Dunks – Wed 8 March
Andy Dunks used to be an Information Technology Security Analyst at Fujitsu. He was a witness in the Horizon Issues trial and provided a witness statement in the prosecution of former Subpostmaster Sarah Burgess-Boyde in 2010. Mr Justice Fraser found that Dunks "expressly sought to mislead" him in court, which is serious.
The context was specifically to do with the boilerplate witness statements produced by Fujitsu to aid Post Office prosecutions. Fraser said:
Mr Dunks expressly sought to mislead me by stating that there was no "Fujitsu party line" when it came to the contents of drafting witness statements about audit records for legal proceedings. There plainly is; it was used in the Fujitsu statements in 2010 and it was used by him in his statement for the Horizon Issues trial.

par 294, Judgment (No.6) "Horizon Issues", Bates and others v Post Office
I wonder what he'll come up with when it comes to giving evidence, again under oath, to the Inquiry.
Brian Trotter – Thu 2 March
Brian Trotter was a Post Office witness in the first Bates v Post Office trial – held at the latter end of 2018. Under cross-examination Trotter accepted a key part of his witness statement was wrong and that he knew it was wrong. When asked if he wanted to correct the wrong impression it gave, he replied "No". The Post Office's written closing at the end of the trial did not mention him once, which is telling. As a former contracts manager, Trotter was responsible for suspending and ultimately ruining at least one Subpostmaster. In his Common Issues trial judgment, Mr Justice Fraser wrote that Trotter:
"was accused of being evasive in some of his answers. I do not accept that he was being evasive, but he certainly seemed extremely nervous about giving evidence before me that he thought might be unhelpful to the Post Office."

par 534, Judgment (No.3) "Common Issues", Bates and others v Post Office
I hope that by 2 March, that nervousness has gone.
You can read the full list of confirmed witnesses on the Inquiry website here.
---
My work on the Post Office Horizon IT inquiry is crowdfunded. If you'd like to contribute, please click on the widget you should be seeing to the right of this text (or below if you're reading it on a mobile). To find out more before donating, please go to my tip jar web page. All contributors will be added to the 'secret' email newsletter, which offers irregular, and at times, irreverent insight into the machinations of the inquiry and the wider scandal.