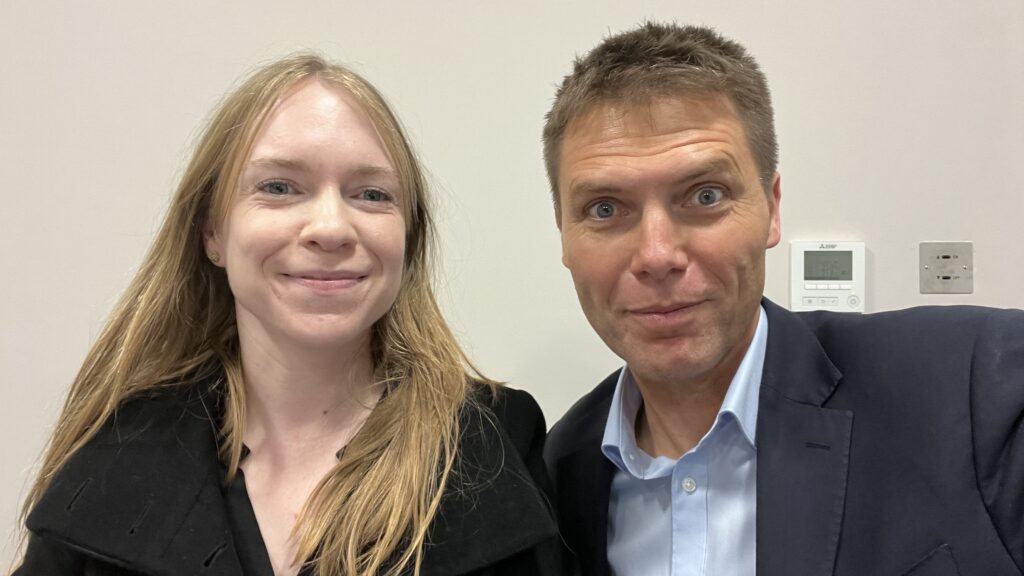 When Rebecca suggested we do a podcast to cover the Inquiry, I thought it was a brilliant idea. I'm a broadcast journalist. I've done this sort of stuff before. What could be easier than just recording our thoughts at the end of a week and releasing them into the ether?
Turns out producing a podcast is harder than it looks. And producing a good podcast is a lot harder than it looks. It's been a learning curve for both of us. I'd like to think we're getting there, but maybe we're not. Either way – I think the last two episodes are our best yet, and this blog post is to draw your attention to the latest: Investigating the Post Office Scandal – Episode 17 – The Oppenheim Project.
You can stream it direct from this website, from the audioboom host site, or, if you get your podcasts via Apple Podcasts or Spotify, you can follow us there and get every new episode delivered to your device. Or just ask your smart speaker to "play Investigating the Post Office Scandal podcast". I tried it on my Alexa speaker the other day and it was like witchcraft, I tells ya.
The funding for the podcast comes from subscriptions to the Post Office scandal "secret" email newsletter, so if you feel moved to donate and sign up to the newsletter (info about that here or below this blog post), you are also putting the wind in our podcast sails, for which we are very grateful.
Whilst the inquiry is sitting we are trying to get a podcast up at least once a week, and we also have a lengthy interview with Lord Arbuthnot in the can, which needs to see the light of day, too. More episodes, soon, therefore!
Thanks,
Nick
---
My work on the Post Office Horizon IT inquiry is crowdfunded. If you'd like to contribute, please click on the widget you should be seeing to the right of this text (or below if you're reading it on a mobile). To find out more before donating, please go to my tip jar web page. All contributors will be added to the 'secret' email newsletter, which offers irregular, and at times, irreverent insight into the machinations of the inquiry and the wider scandal.
You can also get every blog post I write emailed to you as soon as it is published by signing up in the email widget box below.