Once again, disclosure and privilege come to the fore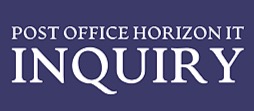 The perennial frustration with this scandal is the Post Office and government's jealous guarding of documents which might provide evidence of serious wrongdoing. It has taken eight years to find out the Post Office Head of Security ordered the shredding of documents in 2013. What other secrets is the Post Office sitting on?
Tomorrow's hearing, at the International Dispute Resolution Centre near St Paul's Cathedral in London, is ostensibly set up to answer a few simple questions about the scope of the inquiry. Submissions provided in advance by everyone from Paula Vennells to the lawyers acting for 151 Subpostmasters answer those questions, and in doing so, sketch out the key battleground, which relates to disclosure of privileged material.
Some documents held by organisations and individuals are protected by legal professional privilege, usually communication passing between a client and their legal advisors. A court cannot ordinarily compel these documents to be disclosed. They can remain secret.
The inquiry chair, Sir Wyn Williams, wants to know if it is:
"necessary for the Inquiry to investigate whether and to what extent Royal Mail Group and Post Office Limited acted on legal advice when they formulated policies and guidelines on the civil and criminal liability of SPMs, managers and assistants alleged to be responsible for shortfalls shown by Horizon; and brought civil and/or criminal proceedings against SPMs, managers and assistants alleged to be responsible for shortfalls shown by Horizon?"
and
"if so, should the nature of the legal advice received be investigated?"
Pretty much everyone (including Paula Vennells, interestingly) thinks the answer to this should be a resounding "yes". Pretty much everyone except the Post Office, that is. The Post Office is still considering its position. It tells the inquiry:
"section 22 of the Inquiries Act 2005 expressly provides that there is no power to compel the disclosure of evidence or documents which are the subject of legal professional privilege, reflecting the fundamental right of confidence in communications between a client and their lawyer."
It notes:
"Unless POL were to waive privilege… then there effectively could not be any investigation into those issues, and no adverse inference could be drawn were POL to decline to waive privilege."
It then tells the inquiry it is "already actively considering the issue of whether it should waive privilege (and, if so, to what extent)", but it is unlikely that it will be able to do so, given the complexities involved, before the hearing on 8 November 2021."
Howe and Co – the solicitors representing 151 Subpostmasters at the inquiry – saw this coming. First of all they submit that the inquiry: "should take a robust approach to any issues of privilege which arise from the investigation of this aspect of the scandal, or assertions of privilege made by any core participant"
Then they explain why:
"privilege in matters relating to prosecutions has already been waived to those Appellants in the Court of Criminal Appeals, in order to allow them to properly argue their cases and that, once waived, it would be illogical and impermissible to attempt to reclaim privilege. Further, we submit that POL has waived privilege in all cases dealt with before the civil and criminal courts. Any criminal acts or potential criminal acts uncovered in the course of this Inquiry, which concealed knowledge from the courts would, we submit, destroy any assertion of privilege."
Hudgells, who represented the majority of Subpostmasters at the Court of Appeal in March, suggest Sir Wyn takes a look at the approach to privilege and disclosure outlined by Sir Brian Langstaff in the Infected Blood Inquiry, which states:
"Organisations may consider that some of the documents or information they hold are potentially covered by legal professional privilege (LPP). The right to assert LPP, which exists in civil proceedings, is preserved in the context of public inquiries by s.22(1) of the Inquiries Act 2005. That being said, this Inquiry is tasked with investigating matters spanning a period of over 50 years, and given the passage of time LPP and confidentiality issues will in many cases have been eroded. With this in mind, and having regard both to the commitment made in Parliament and to the fact that issues of candour, openness and cover-up form part of the areas for investigation by the Inquiry, I expect all government departments, public organisations and others providing documents and information to the Inquiry to give careful consideration to waiving LPP where this issue arises. Indeed, those that do not will be conspicuous for that reason."
Howe and Co suggest a further hearing (presumably before Christmas) to deal with the issue of privilege, so that the Post Office and the position of the government can be winkled out and dealt with. I wouldn't bet against that happening.
Watch the inquiry nearly live
As well as having its own website, the inquiry has a youtube channel, which will be screening tomorrow's hearing with a short delay. I will be present and live-tweeting proceedings (here @nickwallis), though not as frantically as I have in previous court hearings due to its essentially televised nature. I will put up a report here after the day's hearing is over.