I was expecting more from Rod Ismay. He was, after all, an Ernst and Young auditor – one of the finest bean counters money can buy. Ismay joined the Post Office in 2003 after spending 11 years at the accounting giant, where, amongst other things, he was one of the Post Office's auditors.
Rod Ismay will go down in history as the author of the August 2010 Ismay Report into the Horizon IT system, a document which Sir Wyn Williams, chair of the Post Office Horizon Inquiry on Thursday suggested might be "a whitewash".
Ismay disagreed that his report was a whitewash. Instead, he told the Inquiry, he was commissioned by Dave Smith, the Post Office's then Managing Director, to write a report "to understand the reasons why Post Office should be able to take assurance about the Horizon System, what are all those reasons of positives. [sic]"
One side of the coin
To clarify, Jason Beer KC, counsel to the Inquiry, asked: "So you weren't given free rein to write what you wished, you were directed only to include reasons that gave reassurance?"
To which Ismay responded: "Yes. Yes… The task I was given was: 'what are the reasons for assurance?' I wasn't given the task of: 'what are the allegations and can you investigate them?' That was not the remit of this."
Beer just wanted to make absolutely clear: "You were only asked to present one side of the coin?"
To which Ismay replied: "Yes."
You can begin to see now, perhaps, why Mr Ismay was selected for this task. He was was being told to write a whitewash without being intelligent enough to realise that was what it was.
No written terms of reference
Ismay volunteered that his report was a "hugely important piece of work", but seemed content to conduct this hugely important piece of work without any written terms of reference. He figured that his verbal instruction, restated once more, in his own words as "Please can you list out the reasons for assurance?" did not need written terms of reference – "the question was quite clear", he told Beer.
Beer wondered then, having been told to produce a one-sided report in favour of Horizon's integrity, why Ismay wrote in his report: "This paper has been compiled as an objective, internal review of POL's processes around branch accounting."
Ismay replied: "It was an objective assessment of the areas where there were positives."
Oh dear. It would all be very funny were this report not used as an internal justification for continuing to criminally prosecute and ruin Subpostmasters for another three years.
No investigation
On Thursday at the Inquiry, Rod Ismay admitted that when compiling his report (over two weeks) he did no investigation whatsoever. He essentially spoke to a number of departments, received assertions from them which he didn't test, collated them and "typed" them up. It was, he agreed a "paper exercise", albeit a paper exercise which allowed him to conclude in his executive summary:
"We remain satisfied that this money was due to theft in the branch – we do not believe that the account balances against which the audits were conducted were corrupt."
The most sinister and chilling sentence in the report is when Ismay tells Smith:
"It is also important to be crystal clear about any review [of the Horizon system] if one were commissioned – any investigation would need to be disclosed in court. Although we would be doing the review to comfort others, any perception that POL [the Post Office] doubts its own systems would mean that all criminal prosecutions would have to be stayed. It would also beg a question for the Court of Appeal over past prosecutions and imprisonments."
Ismay told the Inquiry that he didn't really understand why criminal prosecutions would have to be stayed, and said it was information he got from Rob Wilson, Head of Criminal Law at the Post Office, who was cc'd in the report.
Look the other way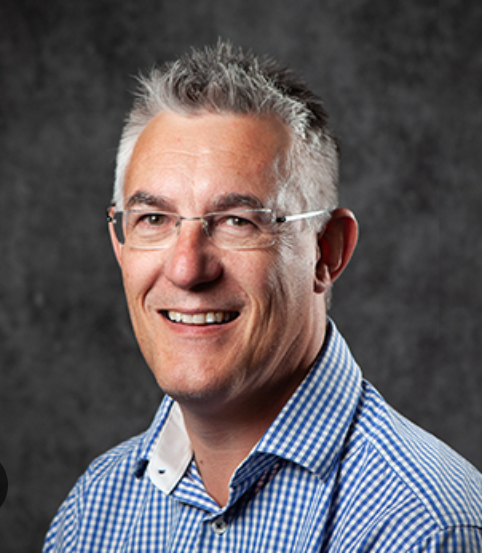 Beer asked the obvious:
"Do you agree that this paragraph is a warning to the Post Office that if it was to take certain action, ie to commission a review, then the Post Office may be heading in a direction which may lead to the discovery that innocent people may have been wrongly convicted?"
Ismay replied: "Well, yes, this statement clearly is a warning."
Wouldn't you want to know if your organisation had been responsible for sending innocent people to prison? Not in Post Office land, it seems.
I thought Ismay was the mastermind behind the Ismay report, but it seems he was, by his own admission, a typist, engaged in a paper exercise of drawing up a list of reasons why Horizon was great. He was told to do this, and he did so, populating his list with other peoples' opinions and claiming the words as his own. This was not, as he said in the report, "an objective, internal review" written by a senior former Ernst and Young auditor who headed up the Post Office's Product and Branch Accounting department, but something which pretended to be as much, over which he had very little ownership or understanding. Poor old Rod, bashing away at words he didn't understand in a report bearing his name.
What if?
When I first had sight of the Ismay report, some time ago, I wrote to Dave Smith asking what he did when he received it. Smith replied to say:
"I have no access to any records relating to my time as CEO but do recall that the [Horizon] system had been in place for many years before my arrival and that the organisation had both internal IT, Finance, Security teams and legal counsel to manage day to day matters around possible false accounting and theft.
I do not remember the email [containing Ismay's report] nor do i have access to my response to it or more widely relevant material such as the Main Board papers and minutes from that time.
As such i am unable to comment directly on what actually happened but do note from the extract sent by you that the conclusion at the time was that the system was robust."
If Ismay is to be believed, Dave Smith commissioned an internal report about the Horizon system with a specific remit to reassure him that it was robust. When Ismay complied, sending his boss a typed-up collated list of untested assertions, Dave Smith was able to use it as an excuse for inaction.
Unforgivably, from the evidence we have heard so far, it seems that even by 2010, not one single person in the Post Office asked themselves the "what if?" question, specifically:
What if there is a danger we have been responsible for a single innocent person, amongst the hundreds we have prosecuted, being given a criminal conviction?
Ismay's evidence continues today.
---
My work on the Post Office Horizon IT inquiry is largely crowdfunded. If you'd like to contribute, please click on the widget you should be seeing to the right of this text (or below if you're reading it on a mobile). To find out more before donating, please go to my tip jar web page. All contributors will be added to the 'secret' email newsletter, which offers irregular, and at times, irreverent insight into the machinations of the inquiry and the wider scandal. If you'd like to buy my book The Great Post Office Scandal, I would be thrilled – it's available from all good outlets.