CCRC decides…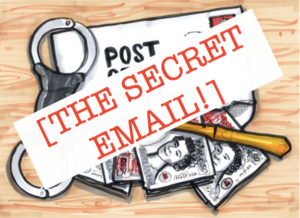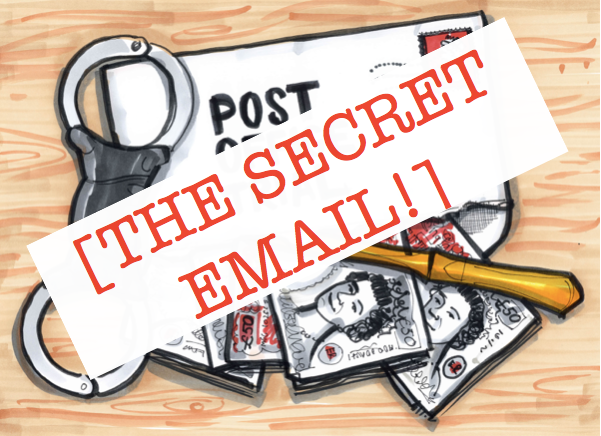 Hello secret emailers
I will try to keep this short:
The CCRC is going to make its decision about referring its cohort of Subpostmaster cases tomorrow. As soon as I get the decision, I'll put it on twitter, then write it up for the blog, then tweet the link to that, then alert you via a secret email. I'll try to get all that done before 10am. If the decision arrives when promised.
Find the CCRC on twitter here.
The CCRC decision could be that it intends to refer all of the 61 cases it's now looking at to the Court of Appeal, or none of them, or some of them, or that it has decided it needs to take a few more months to consider a few more things. So it could be a damp squib, but… we've had a heads up that it's coming, which is a sign it could be important.
Here's a piece on what happens to the applicants if they are referred or if they are not referred.
Payments begin to land
A few days ago I was pointing out how striking it was that not a single victim of this scandal had anything to show for it. Now some of them do. I spoke to a woman tonight who saw her £500 bank deposit from Freeths (the litigation claimants solicitors) as a joke. I also spoke to someone close to the settlement apportioning process who was at pains to point out the sums received this week are not proportionate to the final sums claimants will get, they are simply a payment to help cashflow in the time of coronavirus.
I've written about the hoo-ha here.
Post Office delays historical shortfall scheme
At the same time Freeths were doing something to get money into the pockets of aggrieved Subpostmasters, the Post Office were busy postponing their non-claimaint compensation scheme for the very same reason. Karl Flinders from Computer Weekly has written this up for your reading pleasure here.
Bal Gill
Finally, former Subpostmaster Bal Gill, who detailed how problems with Horizon ruined his life, has become quite the accomplished blogger. He has documented his mental health journey with some bravery. Many of us were very worried when he appeared to have a serious episode last year. But I am delighted to say Bal is Back, and on very good form.
He has written a great blog post sensitive to the difficulties of social distancing, getting yer exercise and concern for others who don't have the social space to distance. I'm sure he'd love it if you took a look.
Right, that's me. I must a-bed to be across everything happening tomorrow.
Stay well. Keep in touch, and don't panic. People can surely only stockpile so much for so long. Can't they…?
Yours
Nick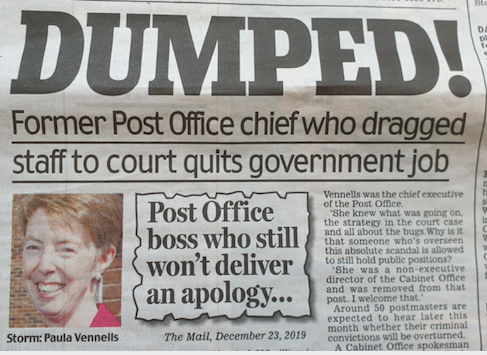 You can read the article in full online here.
Independent review, not inquiry
In response to the full-throated cries which have been echoing around parliament over the past two months, the government, which initially said it was trying to "look at how we can keep the Post Office on its toes in future" has now said it will announce an "independent review" into what has been going wrong.
I've written it up here on the Post Office Trial blog, and then I thought it would be helpful to put all the recent debates and parliamentary interactions into one blog post so that you can find out who said what and when.
Please have a look at both the above blog posts. The latter is a fully-indexed, easy to digest menu of recent parliamentary activity around the Post Office scandal, including top quotes, a/v and transcripts. Putting it together was a horrendous slog. I hope it is useful to someone.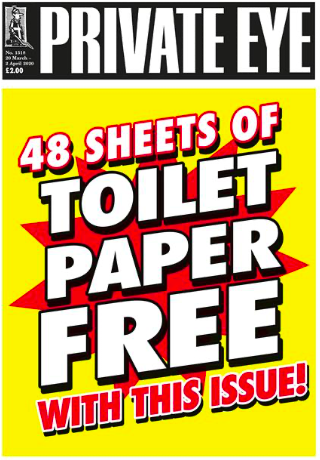 Private Eye
The Private Eye Post Office Special has now been put to bed and will be in shops and on doormats next week. Coronavirus news has eaten into our pagination but at least it hasn't been pulled. If you want to guarantee your copy AND remain in glorious self-isolation, why not subscribe? It's an incredibly good magazine which often gets to serious miscarriages of justice way before other organs and it can be very funny too. And an annual subscription costs less than a pound a week.
One for m'learned friends…
Attention legal eagles – please may I draw your attention to a sizzling new scholarly article entitled "The Law Commission presumption concerning the dependability of computer evidence" written by no less than four people for the Digital Evidence and Electronic Signature Law Review.
The barrister Stephen Mason edits the review for the School of Advanced Study at the University of London, and he has long railed against this Law Commission legal presumption which has done for so many Subpostmasters in the past.
As you might expect there are numerous reference in the article to Fraser J's Horizon Issues trial judgment. Stephen has asked if I can "kindly alert everyone you can to it, including lawyers, judges and legal academics."
Given there are a number of eminent and legally-qualified secret emailers among us, Stephen, it would be my pleasure.
Finally – I realise things might be tough for many people at the moment. I hope you are all keeping well and refusing to let the strange situation we are in from getting on top of you. I'll try to keep up the communication to secret emailers in the coming days and post the odd blog post as and when there is a need to.
Look out for yourselves and look out for each other (at a distance). It'll all be over by Christmas. Maybe.
Yours
Nick