Civil servants say unions heart Horizon
A Freedom of Information request about civil servant briefings to Jo Swinson about the Post Office Horizon system when took up her ministerial post at the Business department has unearthed an interesting document.
BEIS says the document was written for Jo Swinson between August and November 2012. In it Swinson is told:
"Both the NFSP and the CWU have expressed full confidence in the system."
We know the NFSP was expressing full confidence in the Horizon system up till 2019, but the CWU?
John O'Sullivan, who posed the initial FOI request, has gone back to BEIS asking how they were able to make such an assertion.
More on the disturbing content of the briefing note on a new blog post "What Sir Humphrey told Swinson."
Quashings ahoy
It looks as if the number of quashed Subpostmaster convictions could go up from its current 59 to at least 63 this week with six cases potentially listed before Southwark Crown Court.
You will have seen the figure of 63 being bandied about before now because we knew at least four referrals by the Criminal Cases Review Commission were not opposed by the Post Office on top of the already quashed 59. It is these four who might be dealt with on Thursday, plus another two Subpostmasters, at least one of whom was prosecuted by the DWP.
As the DWP no longer has a prosecution function, the decision on whether to appeal the referral was given to the CPS. We await that outcome.
Court of Appeal
On top of that, there could be more convictions quashed just over the river at the Court of Appeal next week. There is a complicated hearing in prospect, with some appeals unopposed and some which are opposed. The hearing starts on Monday 22nd and is scheduled to finish on the Tuesday, but may run into the Wednesday. I'll try to keep on top of everything going on at SCC and the CoA. Hopefully a few other journalists will be around, too.
The Williams Ultimatum
Sir Wyn's deadline for a decision from BEIS, UKGI, the Post Office and Fujitsu on whether they will release privileged documents (which will make clear how high the cover-up went) passed yesterday.
One hopes the responses to his ultimatum will be posted on the Inquiry website soon. The video recording of the first hearing last week has been restored to the Inquiry's youtube channel and the transcripts can be read here (scroll down). Although the youtube recording is said to be redacted, one correspondent thinks that is only because they removed the lunch break from it! I haven't, I confess, watched it all the way through to compare the experience to being there.
Scottish CCRC investigates six cases
Computer Weekly has reported that the Scottish Criminal Cases Review Commission is investigating eight cases after it wrote to 73 convicted Subpostmasters last year, asking if they would like to consider an appeal.
The way Subpostmasters in Northern Ireland and Scotland have been treated in comparison to their English and Welsh counterparts is a live issue in the inquiry, and a number of submissions from various core participants were filed on the matter last week.
Daily Mail serialisation continues
The Daily Mail finished its serialisation of The Great Post Office Scandal today, with an examination of Paula Vennells' role in all of this. Part 2 can be read here, and part 1 is here. One very interesting comment (among the 450-odd) underneath part one read:
"I used to work for the Horizon system help desk in Stevenage. The training was woefully inadequate. On a Wednesday we had to work until 11pm as it the post office's day to do their accounts. We were expected to help them balance the books with no training, trying to sort out Horizon systems mess. I left after a couple of months, it was horrible trying to assist distressed people who thought they were speaking to a highly trained accounts person."
It's not as if this isn't something any Subpostmaster couldn't tell you, but if this comment is genuine, it is confirmation of what many suspected. I have tried to contact the commenter to see if they are willing to speak privately.
Here we go.
I'm writing this to you from my publishers. They brought me over to look at something which has been occupying my thoughts for a while. If you ordered a copy it'll be with you soon. If you want to buy any more as Christmas gifts (with a 20% discount if you buy more than one!) the link is here.
Thanks very much for your support thus far.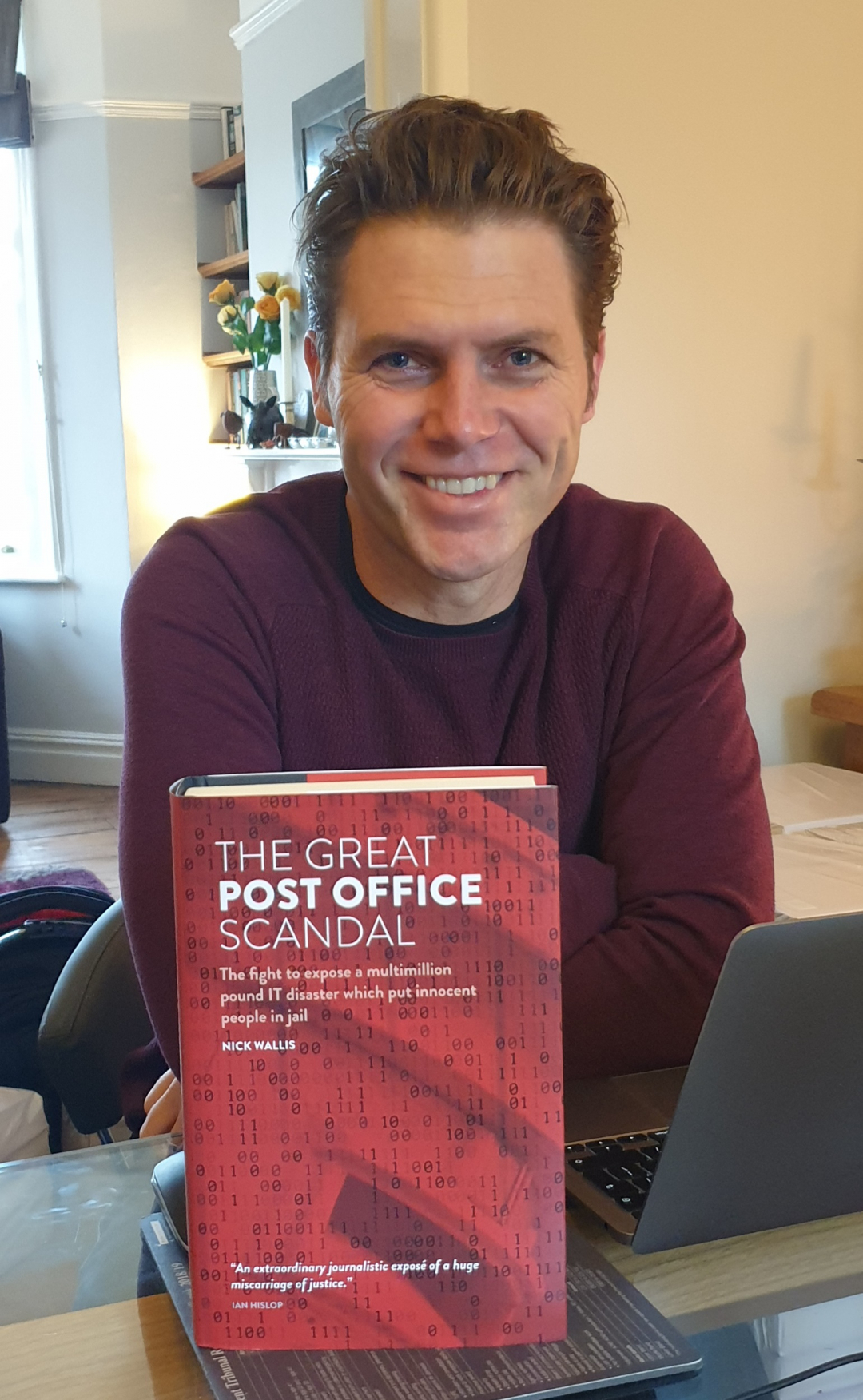 This newsletter and the website it supports is crowdfunded. My book, The Great Post Office Scandal is published by Bath Publishing on 18 November 2021. If you would like to buy a pre-sale copy, I would be very grateful. For more information, please click here.