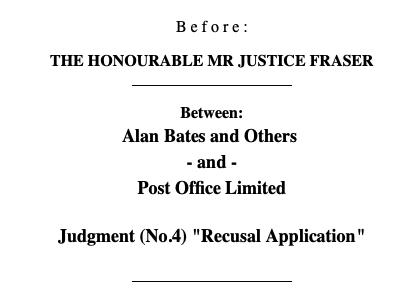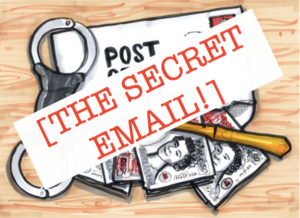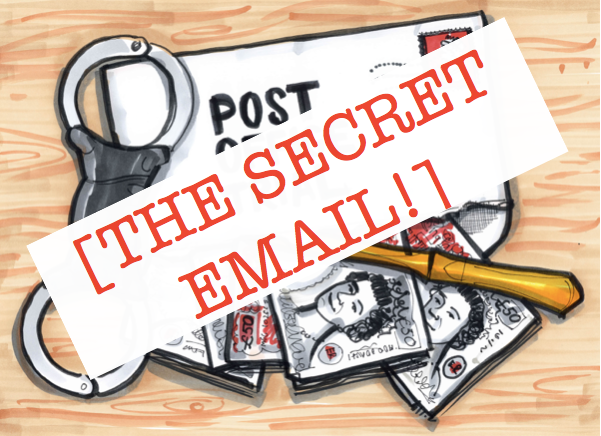 Morning secret emailers
Not only has the judge refused to recuse himself on grounds of apparent bias, he has made it quite clear the "curious" tactics of the Post Office in their way of making the recusal application waived any right they might have had to ask him to do so.
He also found that information given to the court by the Post Office was untrue. And someone must have known it was untrue. A very serious matter.
The Post Office appears to be undergoing some kind of corporate spasm with regards to this litigation. Having refused to listen to its own Postmasters and then their representatives in parliament (because it can), it is currently going all out to take on the justice system. It's like watching a dinosaur repeatedly punch itself in the face. No one, corporate or individual, is above the law.
The Post Office has now comprehensively lost four judgments in a row. They are not winning any friends in the process. But they will fight this to the bitter end.
All they need is a more sympathetic judge or judges in a higher court and they're back on top.
Thanks very much to Mrs Goggins for her live tweets form court yesterday.
The Horizon trial is resuming for around 2 hours tomorrow and then will go on hiatus until late May or June. If anyone is going to be in court tomorrow and can live tweet, please let me know.
Speak soon.
Nick