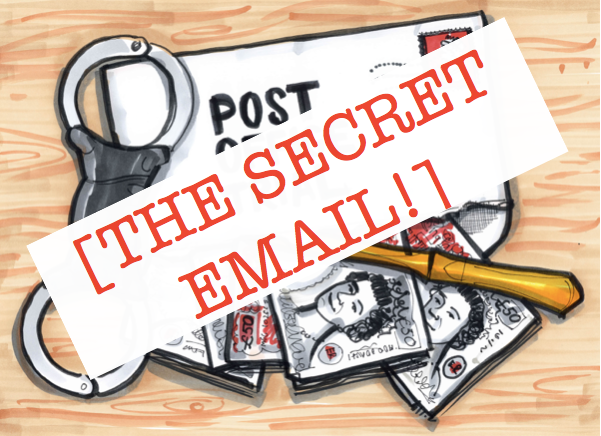 Hello secret emailers
I write this as Gareth Southgate's youthful England side are having the wind knocked out of them by a plucky Montenegran side who have taken the lead with the only attack of the game so far. Sometimes the unfancied minnows topple a really big outfit. But there's a long way to go….
A long lunch
I have finally finished the piece I thought was going to be in your inboxes on Thursday.
Then the recusal application was received and everything was blown out of the water.
For some reason I thought the best thing to do on Friday was flesh out the recusal situation and do a piece on that, which I did.
Then I told you I'd get the Fujitus Fisk up by Monday lunchtime. It was, er, a long lunch, but The Smoking Gun is done. Enjoy.
If I were a former Subpostmaster with a case lodged at the criminal cases review commission I would hope that someone at the CCRC has a good look at the evidence I have highlighted.
Other things
Thank you to all the new subscribers who have found the blog recently. It's great to have you on board. If you ever want to get in touch, just hit reply to this email. Thanks also to everyone who has got in touch over the weekend. I have had some very interesting comments, and I get the feeling there are more lawyers reading the website than ever before. I apologise in advance for every howler. If you see one you think might get me in trouble or give people duff information, please let me know.
I got this today from a former commercial litigation partner who has been reading the blog and following the story for a while:
"The recusal application is utterly bizarre, especially when you see their counsel apparently knew nothing about it. It is bound to fail before the judge (99%+ probability) and they will then presumably go to the Court of Appeal (they must have known this would be needed). More delay. I seriously doubt their prospects there are any better. I am absolutely staggered at how what is in effect a public body is conducting this litigation against a group of individual SPMs. Heads ought to roll but probably won't."
I would say this mirrors opinions I have heard from people closer to the case and wrt to the last two sentences, opinions I have heard from many people who have had dealings with the post office. It does seem as if, at times, we are witnessing the behaviour of a government department gone rogue.
Photos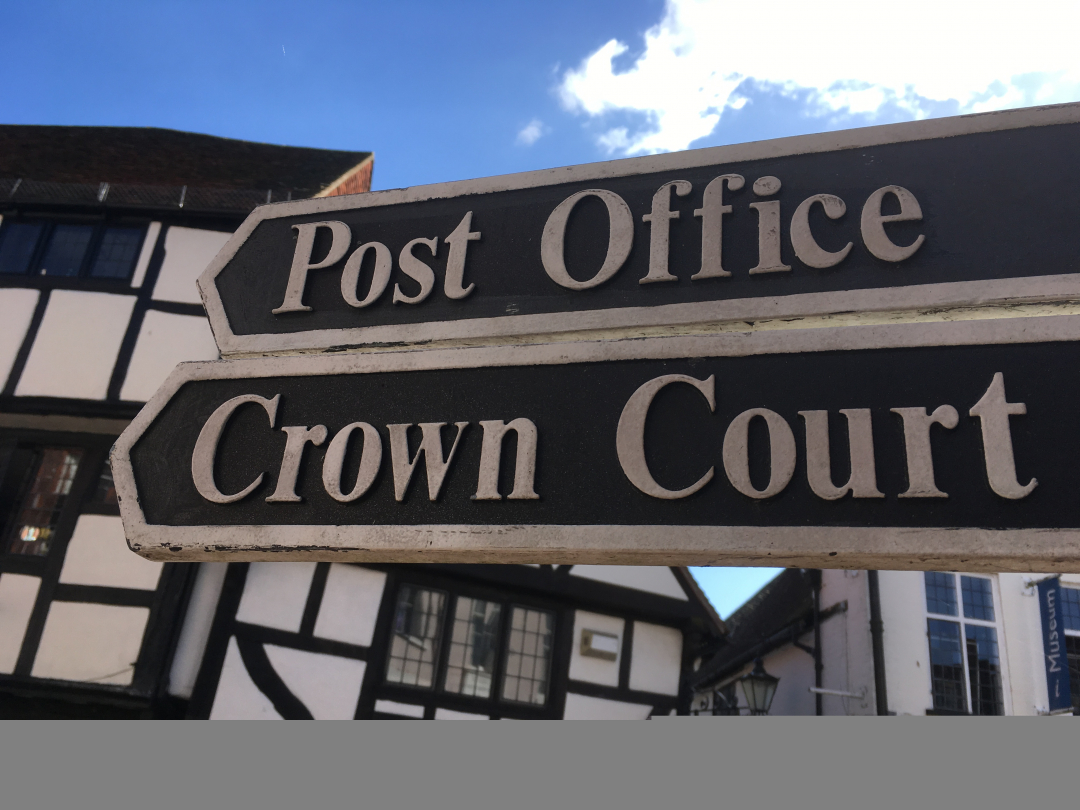 A profound thanks to everyone who has been sending in photos for me to use to illustrate this newsletter, the website and twitter feed.
You will hopefully have seen some cracking examples – the moody, treated Post Office-and-sky shots, the Post Office: Money shot or Everything you'd expect from a Post Office and more… shot. They're all great and they stop everything from being text-heavy and dull. I received the one above today. I'll save it for when a public figure suggests some Post Office staff should be investigated for their actions over the last twenty years. I have a feeling such a call may not be long coming.
Do please keep sending me your Post Office/Horizon photos. I would be grateful for your permission to use your images without credit on whatever platform is appropriate in perpetuity. I cannot offer anything in return. Not great terms I agree, but this is purely a bit of fun. Don't put yourself out or do any work on this other than perhaps if you see something, snap it and mail it. I'm particularly keen to hunt down any branding (screen or otherwise) of Horizon.
What next?
I was going to spend this afternoon catching up with correspondence, but today's piece took a while. Trying to turn 80,000-odd words into (hopefully) engaging prose is more time-consuming than it looks. That said – I would recommend reading the transcripts they refer to in full. You get a much fuller picture of the arguments and the way they are explored.
Tomorrow I'm working on a story for Channel 5 News (not Post Office-related), then I am going to spend Wednesday finishing off my reading of the judgment and posting up the best bits. I hope to concatenate all the "best bit" posts (I've posted up three parts already) down into a summary which can be read and understood by anyone, in less than five minutes. That way, if someone asks what the judgment actually says, you have a handy cut-out-and-keep reference guide. But on this occasion I won't promise to get it to you by lunchtime.
After Wednesday I'll probably just hang around (ie freelance elsewhere) waiting for 3 April, which is the date of the recusal application hearing. As m'learned friend says above, even if J Fraser decides he's not biased, it'll probably go to appeal, as will the judgment, and we'll all get that little bit older waiting to find out what happens next.
I notice that in the writing of this email, the plucky Montenegrans have been put firmly back in their place by a respected member of the footballing establishment.
But it ain't over till the final whistle…
See you Wednesday!
Nick
Please feel free to forward this email. The more people who read it, the more people find out about what is the biggest trial going through the UK courts right now.