Reporting the class action against the Post Office at the High Court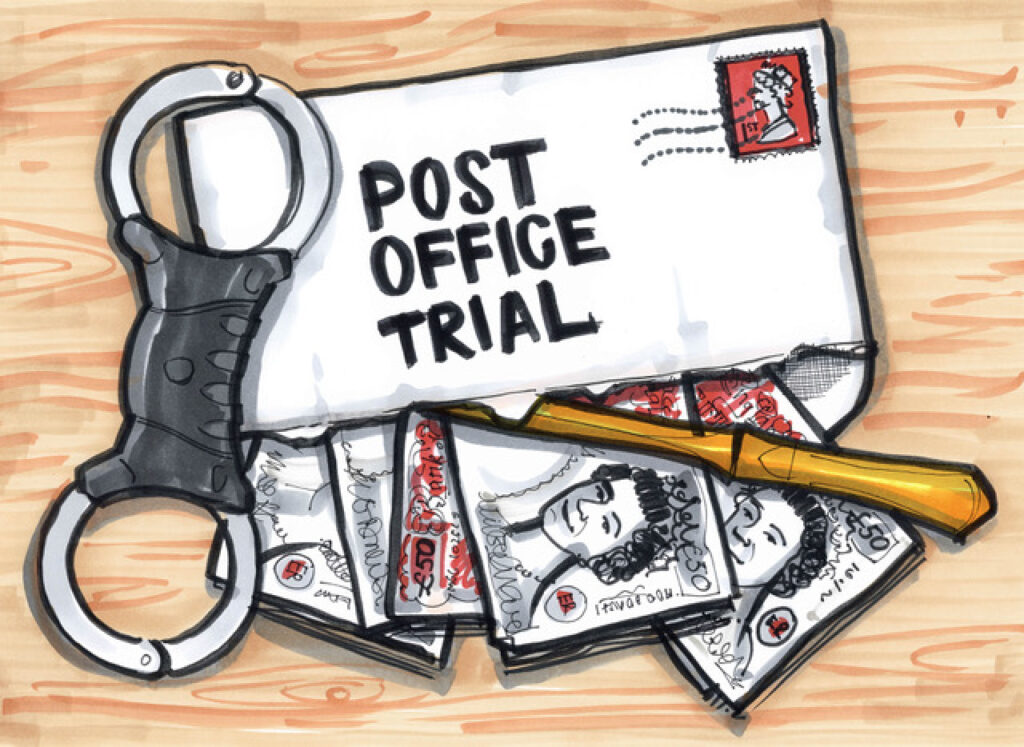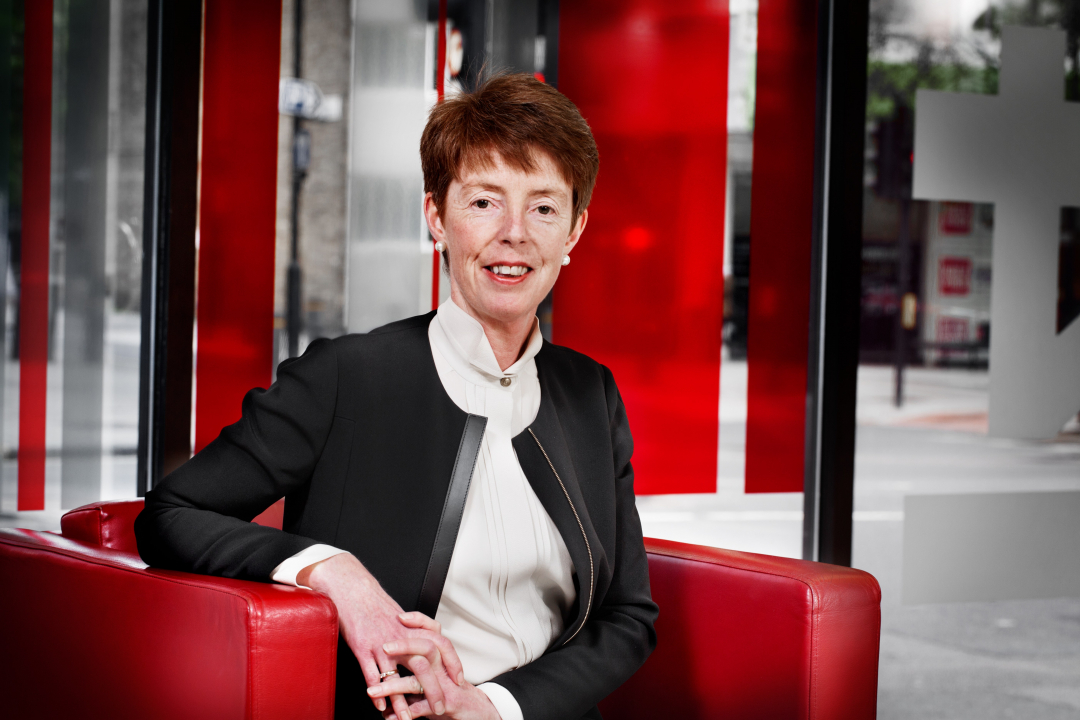 Paula Vennells has this week announced she'll be leaving the Post Office to join Imperial College Healthcare NHS Trust as its Chair in April. In January she was awarded a CBE and on 7 Feb she was appointed as a non-executive board member to the Cabinet Office. The award and the appointments have outraged dozens of former Subpostmasters who hold her ultimately responsible for what happened to them – variously sacked, criminalised and ruined.
Ms Vennells joined the Post Office in 2006. She was head-hunted after a successful career working for massive companies. She started as a graduate trainee at Unilever, moved to L'Oreal, then to Dixons Retail, Argos and finally Whitbread. On her decision to join the Post Office she told the Daily Telegraph:
"I felt I'd done the rounds in terms of big corporate jobs and saw something in the Post Office that was bigger and deeper, maybe it was something about giving back. If you work for the Post Office you can't just focus on the commercial side by itself, it's about community too. People care desperately for the Post Office. Very often it's the sub-postmaster or mistress that notices that an elderly customer hasn't turned up recently and finds out what's happened to them."
This is an interesting quote because it suggests there was a moral and possibly even spiritual motivation behind her decision. She acknowledges the public care for the Post Office and recognises this is because of the actions of Subpostmasters who "very often" act in a socially-responsible community-minded way. She wanted, in essence, to join the Post Office for the same reasons many Subpostmasters joined – to make a good living, yes, but also to put something back into the community.
What would Jesus do?
Paula Vennells is also an ordained christian minister at the Bromham Benefice in Bedfordshire. She has spoken about Faith in Business and how Jesus is her guide in what she does, as a review of one of her speeches records:
"Paula has taken biblical inspiration from the young King Solomon, who showed humility in asking God for a wise and understanding heart, so that he could rule his people with justice (1 Kings 3:6-12). Her leadership style has consisted in confronting the problems she faced, setting a powerful shared vision, engaging with all the stakeholders, and widening and delayering leadership. She has sought to improve standards of courtesy and respectful listening in what had often been fraught and ill-tempered encounters between different groups. She has sought to celebrate what is good and deal decisively with what is not. She says communication should be inspiring, but also well structured, and it should not duck complexity – over-simple messages can leave people dissatisfied. In all this she has found inspiration from the person of Jesus."
When Paula Vennells joined the Post Office, the Horizon computer system was already wreaking havoc. Dozens of Subpostmasters had been sacked over discrepancies at their branches, and the Post Office's investigations department was busy suspending, sacking and prosecuting Subpostmasters at an alarming rate – with no external oversight of its activities.
A national scandal
Ms Vennells did nothing to stop or even change this. On her watch her Seema Misra was prosecuted for theft and sent to prison whilst pregnant, despite a judge telling the jury the Post Office had "no direct evidence" on which to convict her. On her watch former Subpostmaster Martin Griffiths took his own life and his widow's silence was allegedly bought. On her watch a mediation scheme collapsed in acrimony and the Post Office was described by MPs as "arrogant", "high-handed", "duplicitous" and responsible for a "national scandal". The Daily Mail described what happened on Ms Vennells' watch as likely representing "one of the most widespread miscarriages of justice in the UK this century."
By any measure this would merit comment. But Paula Vennells has not once agreed to be interviewed by any journalist on what her company has been doing to people in the 12 years she was in charge, nor the historical cases she inherited.
This should shame everyone in my profession. In her 12 years in charge of a multimillion pound, publicly-owned company not a single journalist has held Paula Vennells to account.
Where the buck stops
The one invitation Ms Vennells did accept to explain herself was in front of MPs on 3 Feb 2015, giving oral evidence to the Business Innovation and Skills Select Committee inquiry into the Horizon IT system. I was present.
Just before it started, whilst everyone was milling around Portcullis House in awkward circles, I nudged my way into her circle of flunkeys, introduced myself and asked for an interview. I wasn't expecting her to suddenly agree after four years of trying to get her to speak on the record, but I wanted to ensure she never had the opportunity to claim she didn't know the media wanted to speak to her. Ms Vennells was polite, shook my hand and muttered something about speaking to her press office.
During the inquiry (which you can read in full here), the following exchange took place:
Nadhim Zahawi MP: You are the chief executive, so the buck stops with you.Paula Vennells: It does stop with me. Also, therefore, as chief executive, I am responsible for the reputation of and what happens for the Post Office.
This is Paula Vennells publicly acknowledging her moral, legal and corporate responsibility for what happens "for" the Post Office and that the buck stops with her.
During that inquiry, Ms Vennells also refused to accept the Post Office had done anything wrong with regards to prosecuting its Subpostmasters, and during that session she failed to answer a question about how much legal coaching she'd received in advance of answering MPs questions.
Questions to answer
There is no doubt Paula Vennells is a successful and talented businessperson, and that she has been very careful to ensure there is nothing to publicly connect her with what her organisation has been doing.
She was in charge of the Post Office for 12 years. She made the decisions which caused the claimants to launch their High Court case (the defence of which is currently costing the taxpayer millions) and her employees' decisions are now being investigated by the Criminal Cases Review Commission.
Ms Vennells has managed to successfully cocoon herself in the establishment's warm embrace days before a High Court judgement which could entirely exonerate her and her organisation's modus operandi.
If it doesn't, someone, somewhere has to hold her to account, because mere journalists can't.
Paula Vennells has proved that if someone in a powerful publicly-funded position doesn't want to answer serious questions, they don't have to.
And that's wrong.