What the government knew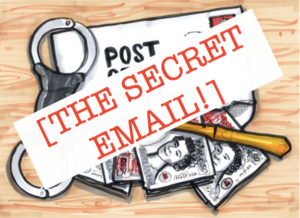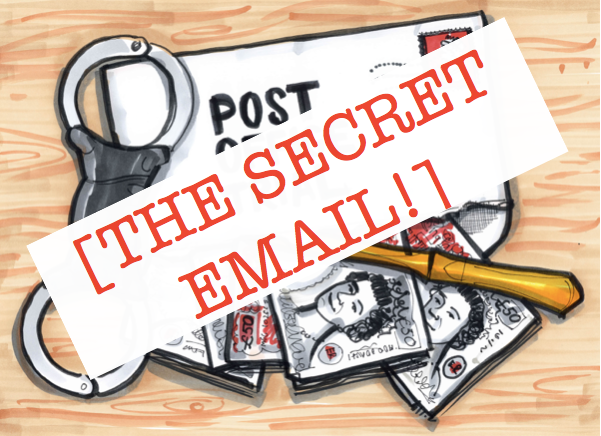 Morning all
I've just published part 2 of a two-part report into the allocation of responsibility for the attempted cover-up of the Post Office Horizon scandal. Paula Vennells' letter to the BEIS Select Committee inquiry was helpful in this regard, but I've also pulled together all the other evidence I've been able to get on the subject.
I think it's important to start naming names and pointing fingers, because pretty much all the people in my report have avoided any scrutiny whatsoever. It's only when you require people to account for their actions (under proper forensic circumstances) that you get anywhere close to the truth.
Seven years on from the cover-up and we're only really starting to focus on who these people actually are.
Everything I have produced on the Post Office Trial website over the last four weeks has been paid for out of the crowdfunding pot. Welcome to all the new secret emailers and profound thanks to everyone who has made a donation.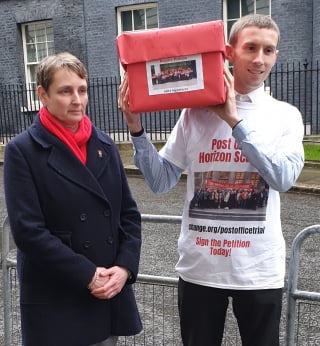 Other opportunities to spend your money
The indefatigable Chris Head, former Subpostmaster and claimant in Bates v Post Office is at it again.
Shortly after the settlement in December this year Chris took it upon himself to raise a petition demanding a judge-led inquiry into the scandal. The photo on the right shows Chris with his MP Kate Osborne outside 10 Downing Street shortly before handing his petition (which now has nearly 10,000 signatures) to the Prime Minister.
Chris's next project is a three day 136-mile sponsored bike ride to help the JFSA raise funds to make a complaint to the Parliamentary Ombudsman.
You can find Chris's gofundme page here.
Of course if you want to donate to the JFSA's campaign directly, their crowdjustice page is here. They are nearly two thirds of the way towards their £98,000 target, with nine days to go.
More developments soon, no doubt.
Nick