BBC1 7.30pm tonight. Except Wales.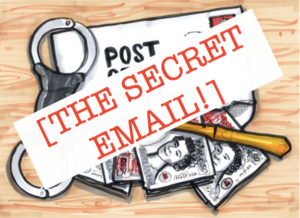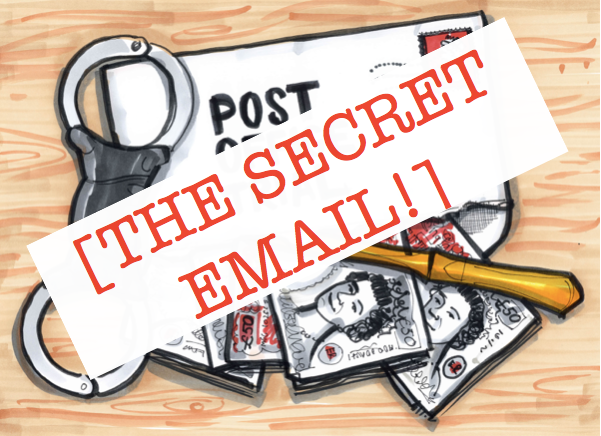 Bore da
I am not sure why Wales doesn't get to see Panorama: Scandal at the Post Office tonight at 7.30pm on BBC1. It's a tiny bit galling as Alan Bates, founder of the Justice for Subpostmasters' Alliance, and key contributor to tonight's programme, lives there.
The first showing in Wales is at 10.45pm tonight. I hope Welsh secret emailers can stay up that late, or if they have the technology, cheat, by watching it online on the BBC iplayer shortly after it's been broadcast in England, Scotland and Northern Ireland.
Wherever you are, I hope you find a spare half hour and can get hold of the programme one way or another. This is what the BBC has to say about Scandal at the Post Office:
"Hundreds of postmasters were jailed or financially ruined after a computer system said money was missing from their branches. Now the Post Office has admitted that its Horizon computer system can make mistakes. But when did senior managers find this out, and did they continue to prosecute postmasters for stealing when they knew technology could be to blame? Reporter Nick Wallis investigates what could be Britain's biggest ever miscarriage of justice scandal and uncovers evidence of a cover-up at the Post Office."
There is also a BBC online article here, and the Daily Mail's Tom Witherow has done another great piece here.
I am grateful to everyone we spoke to for the programme. I hope it has some impact.
Then what?
I had no idea the Radio 4 series would be such a big kahuna. It has brought lots of extra stuff to deal with, not least trawling through and replying to huge amounts of correspondence. These aren't just comments about the series, but people asking questions, sometimes seeking help and, on occasion, suggesting other stories I might like to cover as a journalist. It's great to have a such a full (virtual) mailbag, but it's generating quite a bit of unexpected work!
Once I get through all the emails and messages I will focus on putting up some more pieces for the Post Office Trial website (which has had something of a makeover).
Over the last few months I have been posting material up in my spare time. This has allowed me to build up a war chest of donations which I can now spend over the next couple of weeks, working solely on the website and Post Office-specific material. Thank you to everyone who has made a contribution in recent weeks and a special hello to new secret emailers. I hope you find these irregular missives to your liking.
Crowdjustice campaign
Most of you will be aware of Alan Bates' latest project – a complaint to the parliamentary ombudsman about the government. I've written a piece on it here. The Justice for Subpostmasters Alliance are aiming to raise £98,000 to have a crack at getting the parliamentary ombudsman to investigate "maladministration" at the Business, Energy and Industrial Strategy ministry (which "owns" the Post Office on our behalf).
As of this morning the crowdfunding pot is more than a quarter full, but there's still an awful long way to go. The JFSA have to raise more than £3,000 a day over the next 23 days to reach their goal. If the total isn't reached by the end of June they don't get any money at all. If you know any rich benefactor with an eye for righting injustice and holding the government to account, now might be the time to tap them up.
Also if you have recently donated to support my work and think your money would be better put towards helping the Subpostmasters, please get in touch by replying to this email. It's simple to effect a refund for you, and of course I will keep you on this mailing list!
Chris Head
A note of respect to former Subpostmaster and recent claimant in Bates v Post Office, Chris Head. I met Chris outside 10 Downing Street as he delivered his petition calling for justice for Subpostmasters with his MP – Kate Osborne. Ms Osborne was, of course, the MP who asked Boris Johnson to commit to an independent inquiry into the Post Office during PMQs, which he did. Chris has been writing to his mailing list of nearly 7,000 petitioners to update them on what has been going on, and he is a very clear and active voice on social media. He's well worth a follow. You can read his latest post (on the JFSA's crowd justice campaign) here.
The Indefatigable Baron
Lord (James) Arbuthnot, has another question about Subpostmasters and the Post Office scheduled in the House of Lords. James has been a tireless supporter of the Postmasters' cause, and it was he who kicked off the post-litigation parliamentary activity back in February. The latest question will be asked of the government on 18 June thus:
"Lord Arbuthnot of Edrom to ask Her Majesty's Government, further to the answer by the Prime Minister on 26 February, what steps they have taken in relation to the establishment of an independent inquiry into the Post Office's Horizon accounting system."
I expect we'd all like to know the answer to that, wouldn't we?
Enjoy the Panorama. That's my BBC work done for a bit. Unless, of course, something else crops up…
Cheers
Nick