Blair, Neuberger, Grabiner, Altman et al
… all these big names, and we haven't even started on Vennells and the Post Office lot.
Such an extraordinary week.
I've put together two blog posts on the legal advice the Post Office got from Brian Altman KC, Lord Grabiner and Lord Neugberger, former President of the Supreme Court.
Neuberger and Grabiner either seriously thought Mr Justice Fraser, the Bates v Post Office managing judge was biased (and we have not found out why they might think that), or they forgot their responsibilities to fairness and justice.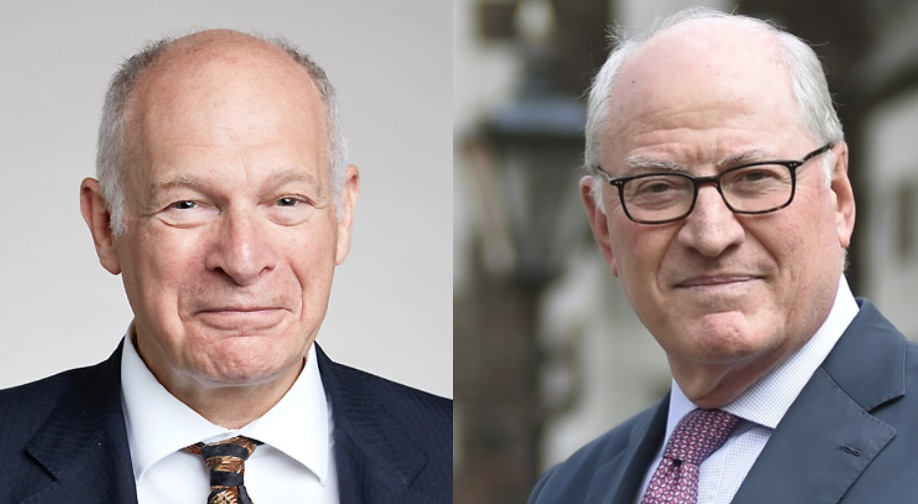 In 2019, they somehow managed to persuade themselves that despite a very public campaign and a 1000-paragraph judgment explaining exactly how badly the Post Office had behaved, Lords Grabiner and Neuberger decided that the clients were good sorts and they would deal with the matter.
It really is one of the most squalid episodes in recent legal history and it shows some people at the very top of the profession have lost contact with reality.
Have a read of Nailing Sir Peter Fraser – the legal hit squad. Do let me know what you think.
You haven't mentioned Altman
I haven't mentioned Brian Altman KC, the senior barrister, sitting in the background for 8 years between 2013 – 2021, providing the Post Office with the advice it needed to persuade itself it had no miscarriages of justice on its hands.
His role began to be explored for the first time this week and it is just… extraordinary. Who are these people? What motivates them?
Do have a read of Brian out of the shadows. Again, all feedback welcome.
Podcast
Rebecca and I have tried to pull everything together in what I think is our best podcast so far. Do have a listen if you can.
Logistics
Court, and (I'm learning) inquiry days are long. Today I did a live for Times Radio at 5.20am, and took my tripod up to London with a view to doing a live on the inquiry for BBC News at 2pm.
I spent three hours before proceedings started working up a tweet thread on the Inquiry in the Salvation Army cafe just north of the Millennium Bridge. I've put that on a web page here.
From 10am I live-tweeted as much as I could of today's proceedings (all on one web page here).
After everything finished Rebecca and I disappeared off into a tiny tiny room at the International Dispute Resolution Centre to record the podcast. My live for the BBC was cancelled (something happening in the political world, apparently). I wrote most of my blog posts on the train home.
Then it was a case of formatting the blog posts, editing the podcast and getting this newsletter together.
Method in the madness
This might sounds like a silly schedule (it's gone 10pm at the time of writing), but Rebecca and I think we've hit upon a workflow which makes best use of our time, the crowfunding resources we have and our sanity.
We plan to go to the inquiry on the last day each week, and the moment it has concluded, record our podcast. She and I will then write posts on different matters on our respective websites either that evening or at some stage over the weekend and get them into the public domain. Then I'll edit the pod and send you a newsletter.
The advantage of doing this on the last day of each Inquiry week is that it gives us an opportunity to either attend, watch or read the transcripts of each preceding day to ensure we're across what's been going on and then meet on the final day to concatenate that into some content.
Obviously we'll try to get to as many days as possible and keep an eye on what's happening in the room, but we also want the funding pot to last, and this seems the best way of doing it.
One final thing
As a journalist it is easy to forget that beyond the very visible political and media world there is a nexus of power within body politic and it is where the world of legal big-hitters and their corporate/state funders meet.
Through their influence, knowledge, and bottomless pockets they can use the talent and resources at their disposal to get rid of problems they don't like. Including miscarriages of justice. Not illegally, nothing so crass (though the whiff of criminality still hangs over this scandal), but because they can bend the law to their will.
That is what Neuberger, Grabiner, Altman and their patrons attempted (purely to assist their client, of course) and it is only because of the bravery of Alan Bates, a few good lawyers, a few good investigators and a few good politicians that fairness and justice prevailed.
This week at the inquiry brought home to me that the odds against a just outcome for the Subpostmasters were truly staggering. I am in awe of those who who made it happen.
Have a good weekend!
Nick
PS If you want to read about Blair – that happened on Monday and the Daily Mail has done a good job on that.