And Noel Thomas publishes a book!
Hi everyone
The Inquiry into the Post Office Horizon IT scandal is gearing up for another important stage. Over the next 22 days we'll have another compensation hearing (tomorrow), followed by four days of evidence from the only two people we know to be under police investigation – Anne Chambers and Gareth Jenkins – both former Fujitsu engineers who gave evidence about the system in the prosecution of Subpostmasters.
The following week, on 11 and 12 May, we'll hear from Rod Ismay, author of 2010's infamous Ismay report, an internal Post Office document which warned the MD of the Post Office, and its head of criminal law that any independent investigation into the Horizon IT system would require informing the courts of possible miscarriages of justice, which given there was nothing wrong with the system would be a lot of fuss "for the comfort of others."
I cannot wait to hear what he has to tell the judge (Sir Wyn Williams, who chairs the inquiry) about all that.
If you are thinking of attending any of the hearing days over the next few weeks, don't forget that from now on the Inquiry meets at Aldwych House (right next to Aldwych Post Office) on, er, Aldwych.
Compensation hearing tomorrow
Tomorrow is obviously a big deal for many Subpostmasters as the appalling mess that is Subpostmaster compensation will get another airing at the Inquiry. There are so many serious failings with so many aspects of the various compensation schemes it's hard to know where to begin, so it will be useful to hear what the Post Office and the barristers representing Subpostmasters make of it all.
You can read their written submissions here.
As both a journalist and a trustee of the Horizon Scandal Fund, I have been hearing desperate stories from people who are in terrible financial straits and yet they can't get the compensation they have been waiting for. I would like to thank everyone who has made small, large or regular donations to the charity in recent months. Your cash is making a difference to the people who have reached out to us.
David Chaplin, the chair of the Fund, is hoping to put together a Scandal Fund newsletter to give those who have donated some insight as to how their cash has been used and the people we have helped, but that is a bit more work than you might think.
We do everything confidentially, so seeking permission to involve people in doing any publicity can take some time. On top of that, David also has a publishing house to run, with a big title about to come out (ahem) and so his hands are pretty full. Once we've got the Depp book out of the way we have promised each other we'll start doing some proper fundraising and awareness-raising for the charity, perhaps after the summer.
One thing David has been able to do is make a submission on behalf of the charity to the Inquiry's Compensation Hearing, which may or may not get a mention tomorrow. David's email has been published by the Inquiry here.
Unfortunately I am out of the country tomorrow, and Rebecca Thomson is unwell. But I will sort of have a representative there, thanks to Whistledown Productions. A young producer called Artemis Irvine (great name, great initials) will be at the hearing waving around a microphone to gather interviews for the next episode of The Great Post Office Trial, which I am delighted to say has been commissioned by BBC Radio 4. If you bump into Artemis do say hello – she is new to this story and is likely to be a little overwhelmed, but she's keen to speak to as many former Subpostmasters and claimants to the various schemes as possible. I've never met her, but I'm sure she's lovely.
Noel's book!
This is very exciting news. Former Subpostmaster Noel Thomas has written up his life story and published the Welsh language version of his autobiography. Noel has campaigned for justice for Subpostmasters for years. He suffered more than most but has always been the most cheerful of souls and is a thoroughly decent man. Hopefully Noel will get an English translation of his book in the can soon, but if you can read Welsh, you can buy it here…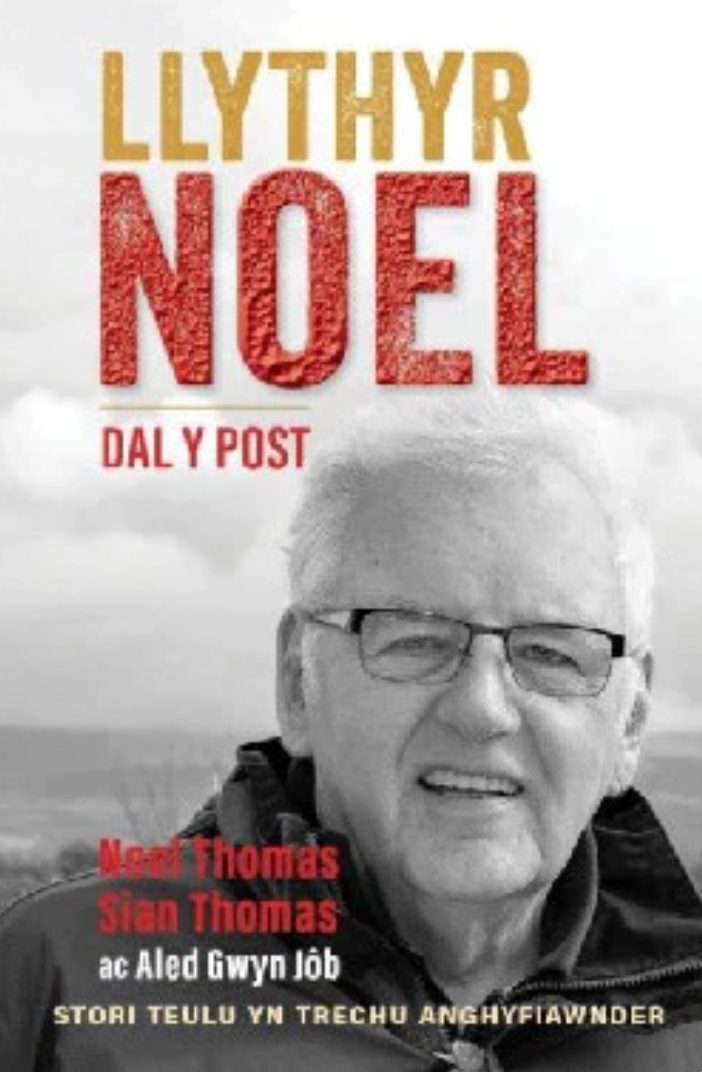 Study the Post Office scandal for a living
University College London and the University of Exeter have joined forces to spend three years working on a "landmark" study of the Post Office scandal.
"Lawyers were at the heart of this disaster as it unfolded over 20 years." it says here. "A team based at UCL and the University of Exeter are working to uncover more about the scandal, and the role of lawyers in it. The researchers will build a detailed case study of what happened during the Post Office scandal and identify any professional or ethical failures that contributed to it."
The project team will be led by Dr Karen Nokes (UCL Laws), alongside Professor Richard Moorhead and Professor Rebecca Helm from the University of Exeter. If you would like to join them, the job advert is here.
If you want to read Prof Moorhead's most recent piece on Herbert Smith Freehills' apparently glaring conflict of interest in advising the Post Office on various aspects of the scandal (and UKGI's rather obtuse description of it) read it here. It's very good.
Fujitsu News
Another thing that is very good is this piece from Karl Flinders at Computer Weekly who has written an eye-opening article on the collapsed Post Office deal with IBM to replace Horizon in the mid 2010s. Karl's source seems to suggest Fujitsu were possibly over-stepping their mark as contractors at the time.
Lord Arbuthnot of Edrom, who used to be Jo Hamilton's MP has been raising a stink in the House of Lords over Fujitsu's apparent status as the government's go-to IT supplier. It's a short debate and worth reading in full.
It's only by influential people repeatedly shining a spotlight on Fujitsu's involvement in this scandal that we'll get any answers or action.
Other news
I did a video interview explaining the Post Office farrago to two gentlemen who make a podcast called The Scandalmongers. I'm grateful to Paul and Andrew for their time. Watch it all here.
Don't forget, the amazing play about the Post Office Scandal – False Accounts – is back for a 5 day run from 31 May to 4 June at the the OSO Arts Centre in Barnes Green, West London.
Thanks to everyone who has joined the secret emailers over the past month. I'm sorry that I am not going to be as active with this newsletter as I'd like to be, but I'm always around and grateful for your correspondence, even if I can't answer every emaill I get.
I'm hoping to put a podcast together on Monday reflecting on the compensation hearing and tee-ing up the evidence of Chambers and Jenkins, and indeed the next three weeks of Inquiry evidence, some of which will, I hope, be truly revealing. You never know…
Keep well and I'll be back at some random point in May, no doubt.
Best
Nick