Reporting the class action against the Post Office at the High Court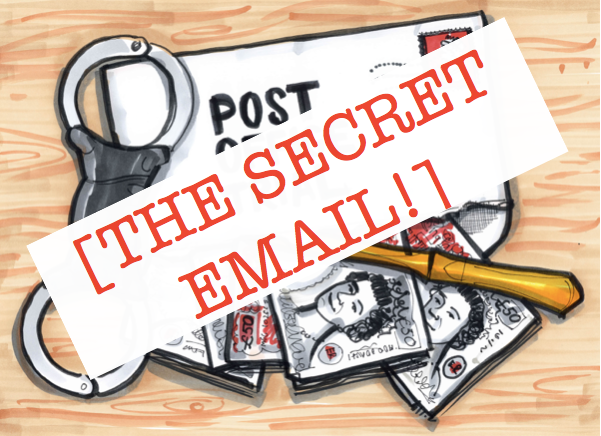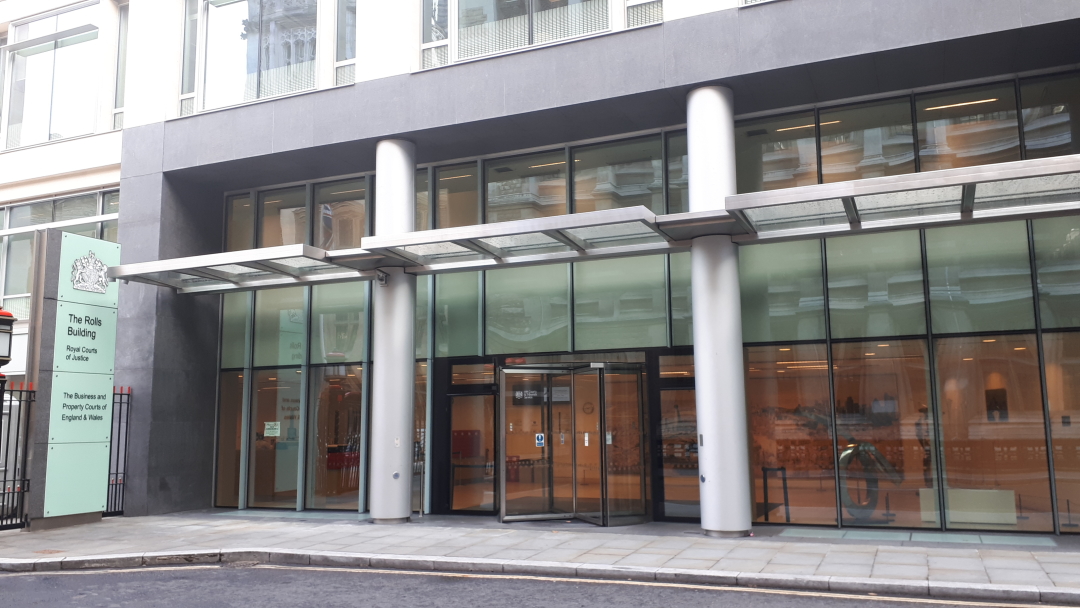 This is a write up of Day 9 – for the blow-by-blow live tweets, formatted for your easy-reading pleasure, click here.
Yesterday I wrote at some length about an exchange between Patrick Green QC (for the claimant Subpostmasters) and the Post Office's Development Director Angela van den Bogerd. Mr Green was focusing on the Receipts Payments mismatch meeting memo which discussed various options for remotely altering branch Horizon accounts.
Mr Green asserted that one Postmaster's branch had had their accounts altered manually by Fujitsu. Mrs van den Bogerd said that this would have been done with their knowledge. Mr Green said he had asked the Post Office to confirm this via their lawyers. Mr Green pointed out the lawyers refused. He wondered why they wouldn't confirm this information. Mrs van den Bogerd re-asserted they would have been told.
So why not just say yes then? asked Mr Green and the question hung in the air.
The judge was apparently in no doubt Mr Green was inferring that the Post Office had change the branch accounts without permission because he asked Mrs van den Bogerd to confirm this today. She reiterated her position the Subpostmaster would have known.
She was helped in this at the end of her time in the witness box during re-examination. Mr David Cavender QC for the Post Office brought up a letter from Womble Bond Dickson (the Post Office solicitors) and asked Mrs van den Bogerd to read it. Once she had he asked if she was satisfied that all the affected Postmasters had been informed about any changes to their accounts. She said "Yes."
Now I didn't see that document, but it's important to report the above exchange, because it throws doubt on the inference left hanging in the air by Patrick Green QC yesterday.
On to what I think might be one of the most important documents to this entire story. It was read out, almost in its entirety today by Patrick Green QC. I have never seen it before. It is an email chain, apparently started by Paula Vennells on 30 January 2015 and sent whilst she was preparing for her appearance before the BIS Select Committee.
In it, she says she wants the answers on Horizon – particularly to the question:
"Is it possible to access the system remotely?"
Underneath, she has written: "What is the true answer? I hope it is that we know it is not possible and that we are able to explain why that is. I need to say no it is not possible and that we are sure of this because of xxx [sic] and we know this because we had the system assured." [my italics].
Now, as we know, the Post Office told both Panorama (in 2015) and Second Sight (repeatedly between 2012 and 2015), that remote access to Horizon was not possible.
In 2017 it told the High Court it was, in fact, possible, in a number of ways. The Post Office's excuse for telling the BBC and its own investigators something untrue, was that the people who had issued those statements were mistaken.
Within the email chain there is a Post Office employee called James Davidson, based at Fujitsu in Bracknell. Fujitsu operated Horizon for the Post Office. James Davidson knows how the system operates. Ms Vennells has asked for the true answer to the question of whether remote access is possible and within the same breath demanded "I need to say no it is not possible."
And a way was found for her to do this.
Have a read. It's illuminating.
Bates v Post Office: Paula Vennells email chain by Nick Wallis on Scribd
Finally – there was an exchange between Patrick Green QC and Helen Dickinson, Security Team Leader at the Post Office. In her witness statement Ms Dickinson explained exactly how Subpostmasters find themselves in a pickle with Horizon.
"In my experience, a large majority of Subpostmasters are honest. Those that do commit acts of dishonesty are not necessarily "bad" and often don't have histories of dishonesty…. when completing their accounts, the Subpostmaster might record that a shortfall has been made good, without actually putting in the missing cash. This may be for something like the simple reasons that they have been unable to go to the bank to draw out the cash….
"… at the next accounting point, the shortfall has grown, now bing the accumulation of the unsettled shortfall from the previous month and anything accrued in the current month. The shortfall to be made good is now larger and nobody and Post Office has noticed the shortage in the cash so the Subpostmaster does the same again. Throughout they are rationalising to themselves that they will correct the inconsistency later. This sequence continues for many weeks or month until the shortfall is so large the Subpostmaster can no longer afford to pay it. Also the accounts are now in a muddle because to cover up unpaid shortfalls, the Subpostmaster has to make more and more false entries in the accounts, eg by inputting false cash declarations. By this point it may be very difficult to separate the false entries for the real ones or, more importantly, to separate a loss caused by a genuine error and one caused by a false entry."
We know a number of Subpostmasters have been criminally prosecuted by the Post Office for false accounting and chased for their discrepancies under the Proceeds of Crime Act. It is something that Helen Dickinson herself has done. Helen seemed like quite a nice person, if not one of the brightest tools in the box, and surprisingly incurious about what might be causing losses. But her job was to help get a prosecution of a Subpostmaster, and then go after their assets. The problems they may have had with Horizon in the first place were not her concern.
At the end of her evidence, Mr Green asked the question:
"Were there cases referred to the investigation team so that you could trace their assets through POCA?"
to which Ms Dickinson replied
"In some cases, yes."
Now I would have to check this against the agreed transcript, and even then, the meaning might be ambivalent, but one interpretation of this question and answer was that Ms Dickinson was admitting that the Post Office sought criminal conviction purely to take Subpostmasters assets.
If that is what Ms Dickinson meant, m'learned friends at the Criminal Cases Review Commission might have one or two things to say about the convictions of the Subpostmasters they are currently considering.