OMG it's Seema!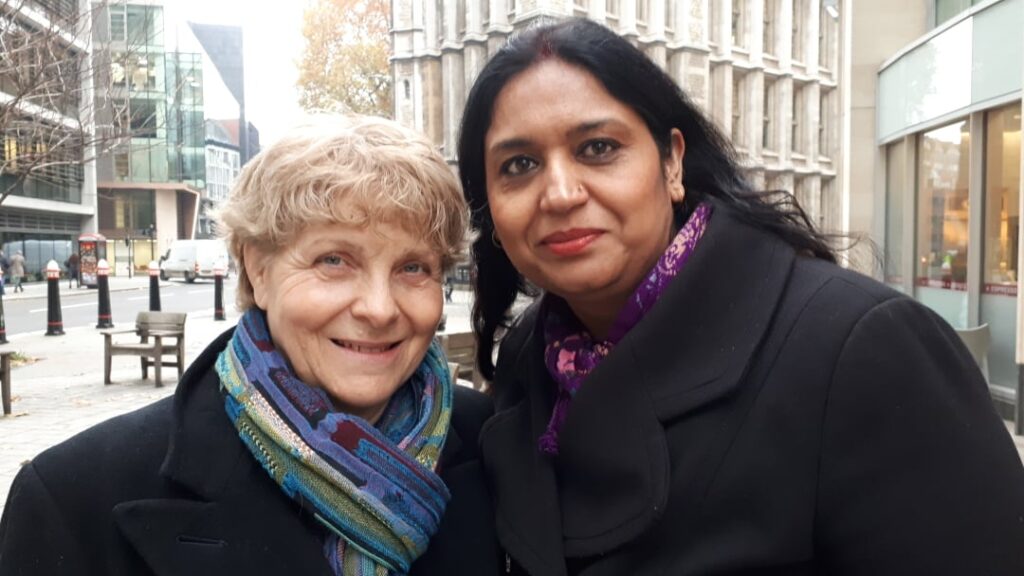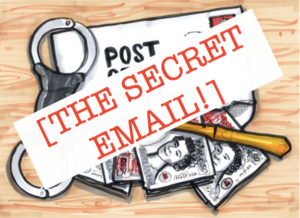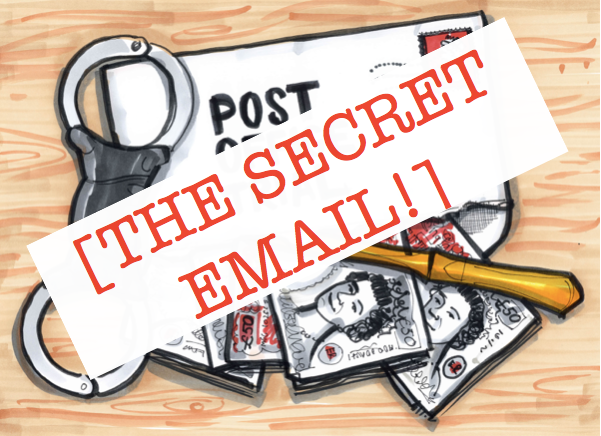 What a surprise! The lady on the left in the photo above is Jo Hamilton, the lady on the right is Seema Misra. Their stories featured in the first ever piece I made for the BBC on this story back in 2011. Jo has been coming up regularly for this trial. Seema told me she didn't want to. Both women have had horrendous experiences of the legal system and I wouldn't blame either of them for staying away, but as Seema said to me this morning, there was never going to be a good time, but she just had to come as she has been interviewed about it three times since the trial started. Both these women are claimants and both have their convictions under review by the Criminal Cases Review Commission. It is good to see them again.
Unfortunately, saying hello and getting this photo taken has shortened the available time I have to write today's secret email – and we are starting early today (live tweets from 10am!) as there are still a lot of Post Office witnesses to get through today and Monday.
Now it may have come through to you too late or you may just have missed it, but one of the most important documents in this story came up yesterday in court and I have posted it up here. It is an email chain apparently started by Paula Vennells telling her staff what she needs to tell parliament about remote access to Horizon. Read it, share it, tell your MP. This is different from an internal technical discussion about the fact of remote access, this is an email from a chief executive preparing for a parliamentary inquiry telling her staff the answer that she wants on remote access.
It has been a heckuvva week. I was hoping that today might be a little quieter after the cross-examination of Angela van den Bogerd, but the revelations keep coming. Especially the one at the end of the Paula Vennells blog post.
I really do have to go or I'm not going to get into court on time.
Thank you to everyone who has joined the secret email team over the past few days – it is so heartening to get your messages and donations.
There will be a secret email and blog post tomorrow even though court is not sitting as I am going to spend it ordering all the documents I haven't had time to post up, re-organising the ones I have and generally making sure what has been a big week in this trial is properly reflected.
It might not seem like it if you are watching TV bulletins and listening to the radio, but this trial has started attracting the attention of some very serious people, and there are some excellent journalists working on this story who are seeing the documents I am being able to get out of the court process. I don't know what will happen with this story or this litigation going forward, but I am certain the fact it is happening will make a difference.