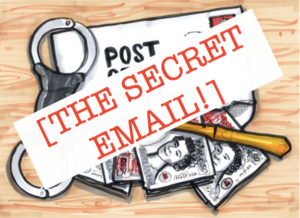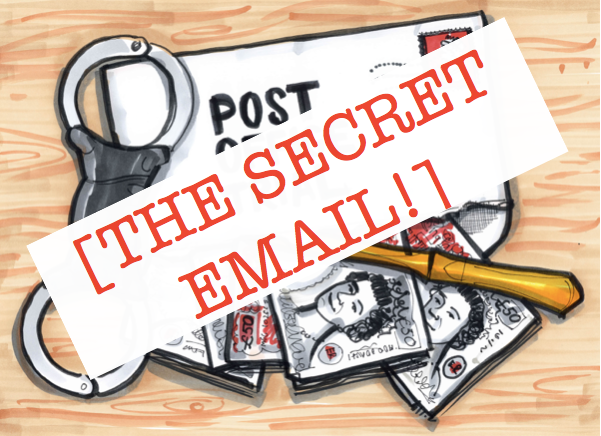 Hello secret emailers.
I am sorry if some of you are having problems donating. Apparently the paypal button at the bottom of this newsletter just takes you to a generic paypal page.
I'm going to re-install it and see what happens. If you could try if for me (you don't have to donate anything, just check that when you click on it you go through to a payment page for either fnng industries llp/post office trial/nick wallis) I would be most grateful.
I have a company called fnng industries llp which often makes people wonder who they are donating to and puts them off. I didn't ever think I'd have to tell anyone my company name when I set it up, so I chose something deliberately obtuse. Now I feel a bit silly.
Calumny
I was so angry when I read that awful self-serving statement from the NFSP chief executive last night, I started writing the piece that became this on the train home after a very long day.
I promise you the first draft, in fact, the first ten drafts were a lot angrier than the finished version I put out today. I was so consumed by it as I sat bashing away on my laptop, I managed to completely miss my stop and ended up in Woking. Another opportunity to feel a bit silly.
But that's it for the week. Since last Wednesday I've posted six pieces:
It's all over – on the settlement.
Further Questions – about the settlement.
They did it – about the Horizon trial judgment.
Lord Arbuthnot's call for a judge-led inquiry.
Fisking of the Horizon trial, part 1 – the meaning of robust.
Second Sight's Ron Warmington breaks cover.
NFSP's reverse ferret on Horizon – today's strongly worded opinion piece (ahem).
I also got to talk about the Post Office Horizon story on Channel 5 News, BBC News Channel, BBC Radio 2's Vine Show, BBC Radio 4's PM show, BBC Radio Foyle, TalkRadio, BBC Points West, BBC Surrey and Sussex, BBC Three Counties and BBC London.
Each time what I had to say was preceded by an interview with a claimant Subpostmaster. They were all brilliant and I pay tribute to them for putting themselves through it. It can't be easy.
As I have been telling anyone who will listen, this story has three particular strands going forward:
1. What will come of the folder the judge in the litigation passed on to the Director of Public Prosecutions?
2. What will the CCRC do next? (nothing till end Jan, at least, that much I know)
3. Will there be some sort of inquiry?
Let's see what 2020 brings.
AOB
Private Eye is out today. It's got a great piece on p7. I'll leave you to buy it. It's a great rag.
I know I always thank new subscribers, and that must get a bit tedious for those of you who have now received upwards of 200 emails from me over the last 14 months.
But it wouldn't feel right if I didn't welcome everyone on board – especially when there's been quite a few who have signed up recently and a few very generous donations. Thank you all.
I am going to wind down now for Christmas. My family have barely seen me as I've been trying to work on the Post Office story whilst trying to honour all the commitments I had booked in, which included a general election, a murder trial at the Old Bailey and meeting the reigning King and Queen of the popular music charts, LadBaby, who have just scored their second Xmas No 1 at the official charts HQ earlier today. Nice people.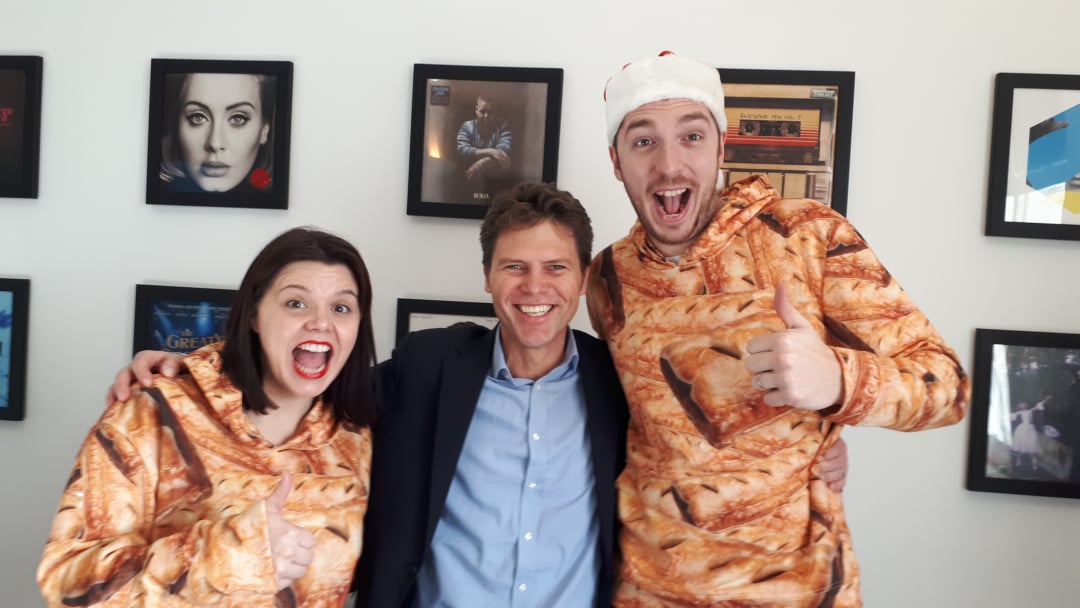 I'm sure I'll send out another secret email before the end of the year, though, especially if there's a new development.
I'm working quite a bit over Christmas so there's plenty of time to make mischief.
My very best to all of you.
Nick