Parliamentary action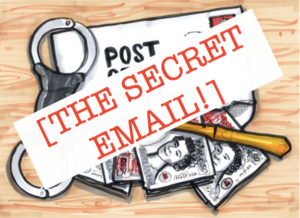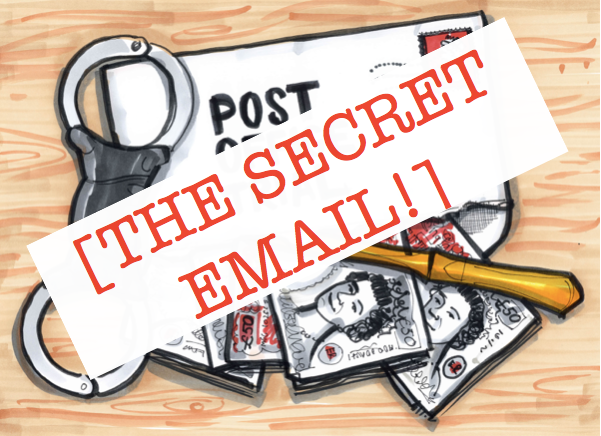 It's late. I should be in bed. I've got to get up tomorrow to go to the gym because I've spent all weekend eating and I have a car arriving at 7.50am to take me to a car park in East London where I will spend the entire day filming links in a wholly inappropriate jacket so that Channel 5 will have something to put on the telly of a weekend.
The latest iteration is called "Cops, Robbers and Videotape" and is going out between 8pm and 10pm on Saturday nights. A friend suggested to reflect current trends it should be called "Cops, Robbers and Cloud Storage".
I look forward to the sequel of the 90s movie "Sex, Lies and Memory Stick".
But we're not here to talk about that
I know! You want to know what's going on with the Post Office. Well, dive in – there's lots to tell you.
First of all, I have written an update of what has been happening recently on the blog here.
The big news is that the Prime Minister appears to have committed to an independent inquiry into the Post Office. This is potentially substantial. And quite bigly, if indeed it happens.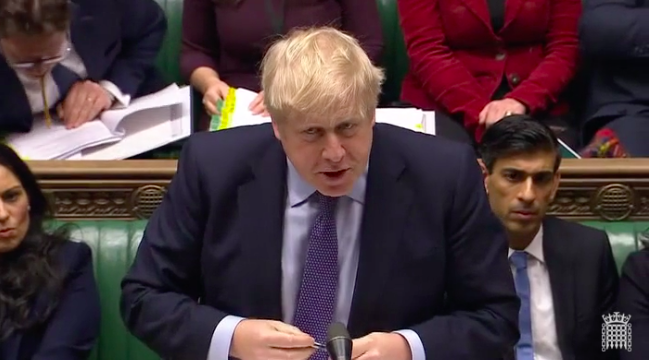 The blog post also picks up on the activities of Lucy Allan MP who has been making a lot of important waves on twitter, as well as asking pertinent questions in the House of Commons.
Ms Allan has secured a 90min debate on the issue this coming Thursday which I hope will provoke an answer from the government on the nature and scope of the independent inquiry Boris Johnson appears to have promised.
The indefatigable Lord Arbuthnot has also been making a splash in the House of Lords. As well as his own question on 4 Feb, he contributed to the recent Grand Committee debate (secured by Labour peer Lord Berkeley) and now appears to have his own Lords debate happening in the Upper House on the same day as Lucy Allan's in the House of Commons.
More details in the blog post.
BBC Breakfast
Former Subpostmasters Seema Misra and Jo Hamilton, whose cases are now being reviewed by the Criminal Cases Review Commission, are going to be on BBC Breakfast tomorrow (Monday). Apparently they did some filming with the BBC in February after an enterprising producer spotted the story – but when the programme editor saw the resultant footage, they decided it needed far more airtime to do it justice, and commissioned a load more filming to make the piece longer and give it bigger impact. My experience of news is to wait to see what actually goes out – it is hostage to events and there is quite a bit happening in the world right now.
The Mighty Liverpool Echo
I spent four formative years in Liverpool and bought the Echo every day I could afford it. I was thrilled when the paper got in touch to ask about Pete Murray.
Max Clements' telling of Pete Murray's story is a great read, and it has already been picked up The Guardian – it is also apparently going in the Mirror tomorrow too.
Petition to Downing Street
Chris Head, claimant former Subpostmaster and rather effective campaigner, has been working hard to get his petition for a full independent inquiry in front of the right people. I have watched him work diligently, politely and relentlessly on social media to up the number of signatures to his petition, and I am delighted to tell you he will be handing it in to No 10 on Wednesday at 3.30pm accompanied by a number of campaigners and MPs. I hope to be there to record it for posterity.
Select Committee Inquiry
I have heard there might be a BEIS Select Committee inquiry into the Post Office on 10 March. Paula Vennells might be called, alongside Second Sight, the CWU, the NFSP and possibly some claimant Subpostmasters.
But you didn't hear that from me, right…?
Have a good week – keep watching twitter (@nickwallis or the #postofficetrial hashtag) for all the latest – and if I get a moment I will update the blog and send out another secret email. I promise. But first – car parks in the East End are calling. As is my bed.
Yours
Nick