Hi everyone
I was meant to go to the Court of Appeal on Monday to witness five more convictions being quashed. Sadly I couldn't make it due to illness, but thanks to the joy of having someone to work with on this story, Rebecca Thomson made it along to interview one of the Subpostmasters. She wrote up what happened in her newsletter here. Karl Flinders – the newly-promoted Chief Reporter at Computer Weekly – also wrote up events. Further, frankly explosive, information was provided by Hudgell solicitors, who represented all the appellants.
The respected legal blogger, Professor Richard Moorhead, picked up on the above and gave his own perspective on the information which has come to light as a result of these hearings. Up till now neither he nor I had come across any evidence that concerns were raised over the reliability of the Horizon system by legal representatives of Fujitsu.
I would thoroughly recommend subscribing to Rebecca and Richard's email newsletters (just hit the subscribe button at the bottom of each report). Rebecca's newsletter is mainly focused on the Post Office Scandal – Richard's wholly so.
Podcast No 6 – The Richards
I am delighted to say that both Professor Moorhead and Richard Hawkes, one of the Subpostmasters who had their convictions quashed on Monday, feature in our latest Investigating the Post Office Scandal podcast episode, which you can listen to here. Rebecca and I would be extremely grateful if you would consider subscribing to the podcast either via Audioboom, Spotify or Apple Podcasts.
Crime, punishment and Post Office walking tour
I am going to have to bury my head in other work over summer, but I will be surfacing for air to join secret emailer Ian Fagelson on a short walking tour round central London in aid of the Horizon Scandal Fund at 5pm on 23 August. It is called "Postman's Park: The Crime & Punishment Tour".
To find out more, click on this link. If you want to book a place, you'll be asked to donate a small amount to the Horizon Scandal Fund – you can give as much or as little as you like (minimum £1). Hope to see you there.
Sale
Finally, it was lovely to be able to go to Sale on Sunday and tell the Refract Festival about the Post Office Horizon scandal. I was delighted that Kevin and Sharon Brown (who was a claimaint in the civil litigation) took it upon themselves to drive from Sunderland to share their story (pic below). I am so grateful to them.
As ever, many people in the audience had a personal connection to the story, including one lady who had to deal with Fujitsu when her company won the contract to replace the Horizon hardware in 2015. Her SA-based engineers needed back end access to the Horizon system in order to run diagnostic checks etc.
Fujitsu told them there was no remote access to Horizon and refused to co-operate.
This, plus the Hudgell revelation that Fujitsu's lawyers were concerned about the basis on which the Post Office was prosecuting its Subpostmasters suggests the revelations about the Post Office's cosy little prosecution industry and the subsequent cover-up was potentially a wider conspiracy than first thought.
Let's hope Sir Wyn Williams (chair of the Post Office Horizon Inquiry) spots all this and starts lining up the relevant witnesses.
All best – and please – listen to the podcast if you can!
Thanks
Nick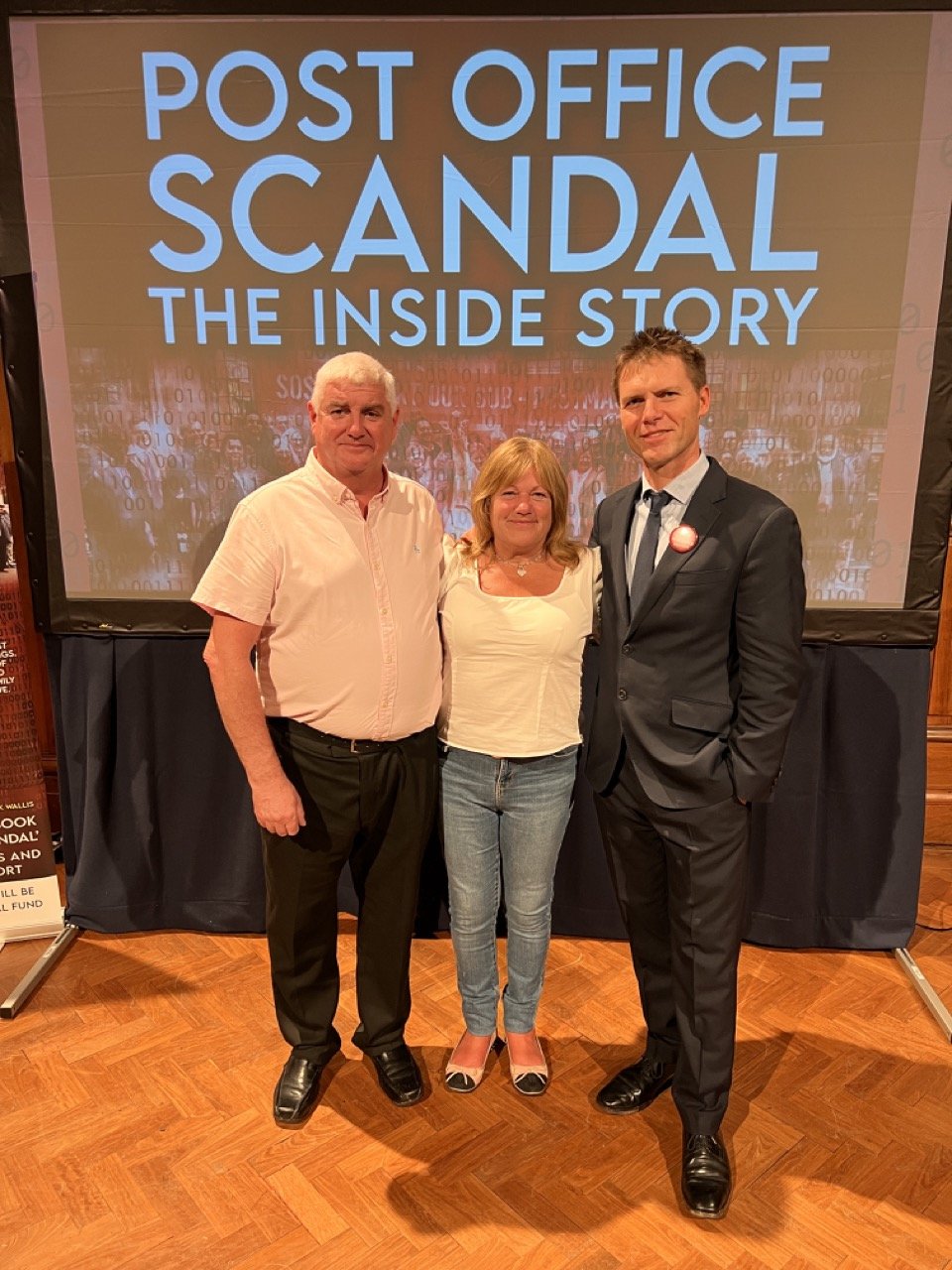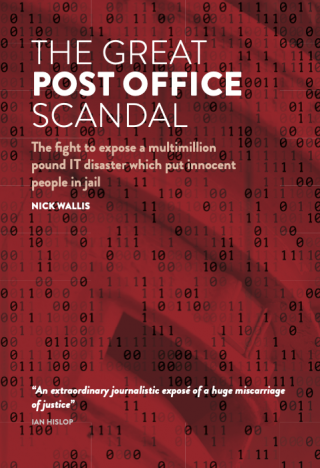 Please do forward this email to a friend. Everyone who buys a copy of the book through Bath Publishing will automatically be invited to join the "secret" email list.
The Post Office Horizon scandal is available as a hardback, ebook and audiobook. Click here to buy it. from Bath Publishing. Or here to find it on Amazon.