plus more from the inquiry…
Hello hello
Proper compensation for the 555 looks ever more likely given the tenor of yesterday's debate in parliament. How it will arrive and whether the Bates v Post Office settlement agreement will be unpicked as part of it remains to be seen, but the Business minister Paul Scully says he is talking "days". He did immediately backtrack and say "days or weeks", so we'll see.
Someone once told me when estimating the duration of anything, think of how long it should reasonably take to do and then triple it. The way this saga has gone on…
Anyway – do read my report of the debate, and please forgive the self-indulgence, but it appears Paul Scully took a copy of The Great Post Office Scandal into the chamber with him. I could not resist saying a few words about that at the bottom of my report.
Today at the inquiry
I have, regrettably, not been able to watch all the oral evidence sessions at the inquiry yet, but I would not have missed today for anything.
Tracy Felstead, Janet Skinner and Seema Misra all gave evidence to Sir Wyn Williams, putting themselves through the mill in public once more.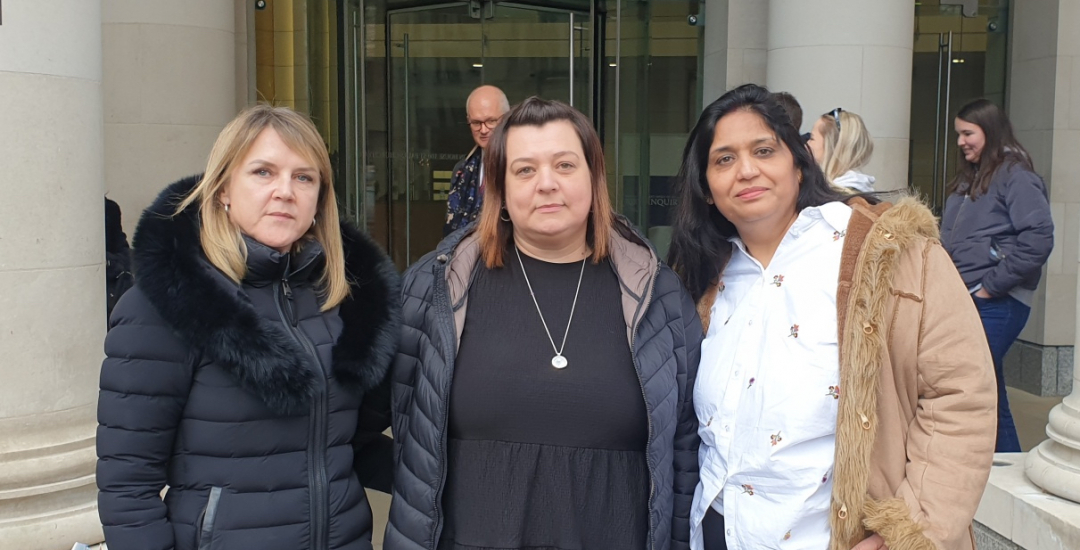 I am in awe of all the people who have given evidence to the inquiry to date. Even though the atmosphere is on the friendly side of formal, it is still a highly public forum and being asked to relive a trauma for the umpteenth time must get wearing. In fact, Seema touched on this in her evidence, telling Sir Wyn:
"I have told my story so many times but again when I still speak about it it brings the nightmares back… it's like lifetime imprisonment.… I would love to forget about it and move on, but I don't know how. I say it for myself and probably the same for everybody – not just physically, we are mentally tired."
If you want to read my tweets from today, they're all here on a simple, easy-to-read web page.
If you want to watch Seema, Janet and Tracy and all the witnesses give their statements, the Inquiry's youtube channel is here.
All the written witness statements from the inquiry can be found here.
Another scandal
Yesterday was quite busy – I was up early-ish into London to visit the Whistledown studios, which are a short walk east from Waterloo. I spent two-and-a-half hours recording the finalised script to the second episode of The Case of the Brillante Virtuoso and a rough take for the third episode. My producer, Bob, was dialled in from Berlin. Berlin Bob (plain old Bob, back then) produced The Great Post Office Trial with me in 2020.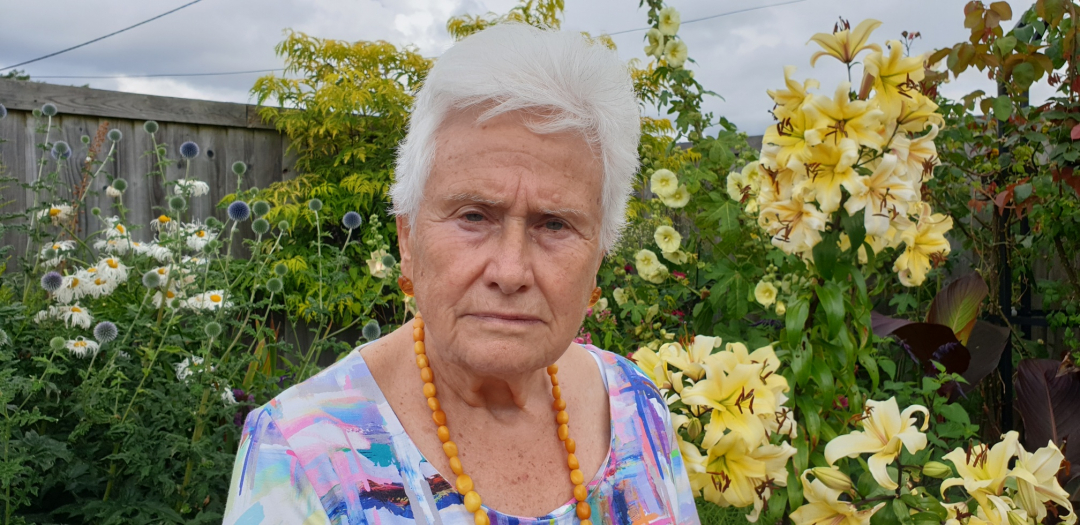 One of the people who heard that series was Cynthia Mockett, a very brave woman whose husband had been killed by a car bomb in Yemen in 2011. It was a murder the British authorities have been remarkably unwilling to investigate – the City of London Police even warned off two journalists who were looking into it themselves.
In 2020, through an intermediary, Cynthia got in touch. Bob and I and some colleagues have been working with Cynthia and her family to shed some light on what might have happened. The first episode went out last week, and if you could give it half an hour of your time I would be most grateful. The next one is at 11am on Tuesday.
Malcolm Simpson
After leaving Whistledown, I walked the short distance across Blackfriars bridge to St Paul's Churchyard to look in on the inquiry.
I hadn't actually seen who was giving evidence, so I was delighted to bump into Malcolm and Lesley Simpson. Malcolm, Lesley and I have been in touch via email for what seems like years now – their messages are always so warm and supportive – but we had never actually met.
I knew Malcolm was one of the 555, but I'd never interviewed him or really spoken to him about his story, so it was a shock to hear him tell Sir Wyn Williams what he'd been through.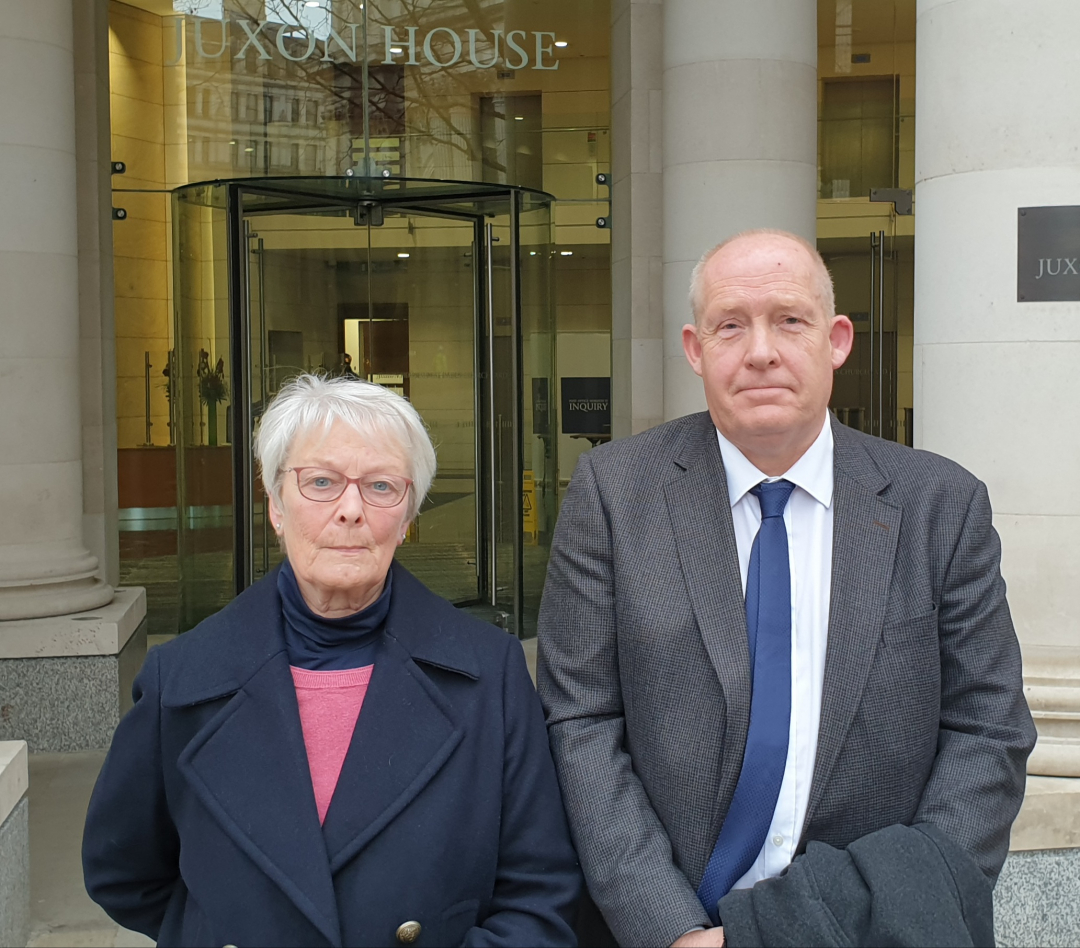 At the end of the questions, Malcolm read out a powerful and affecting personal statement. As he left the room, I asked if I could have it, and he very kindly gave me his handwritten notes.
After the inquiry had finished for the day I put Malcolm's statement on the Post Office Scandal website and took the handwritten papers with me to Derbyshire, where I was scheduled to speak at a meeting.
The meeting was organised by John O'Sullivan, partner of Marcia, a serving Subpostmaster. There were around 40 people present, including a member of the 555 – Tracy McFadden, a lawyer representing 11 convicted Subpostmasters, a CPS lawyer, a police officer, several serving Subpostmaters and two senior post office executives (there at John's invitation).
At the end of my stint, I read Malcolm's statement to the room – and whilst I couldn't imbue it with the personal emotion Malcolm gave it at the inquiry, it still resonated. I think I am going to read it at every event I go to in future.
The Royal Ockbrook
The event was held at the Royal Oak in Ockbrook and I am deeply grateful to John making it happen. It felt really important to get everyone together in the room and let people speak freely. I am grateful to Tracy McFadden for talking publicly for the first time and I must give thanks to Andy Kingham from the Post Office for answering questions from a rightly angry, but respectful audience.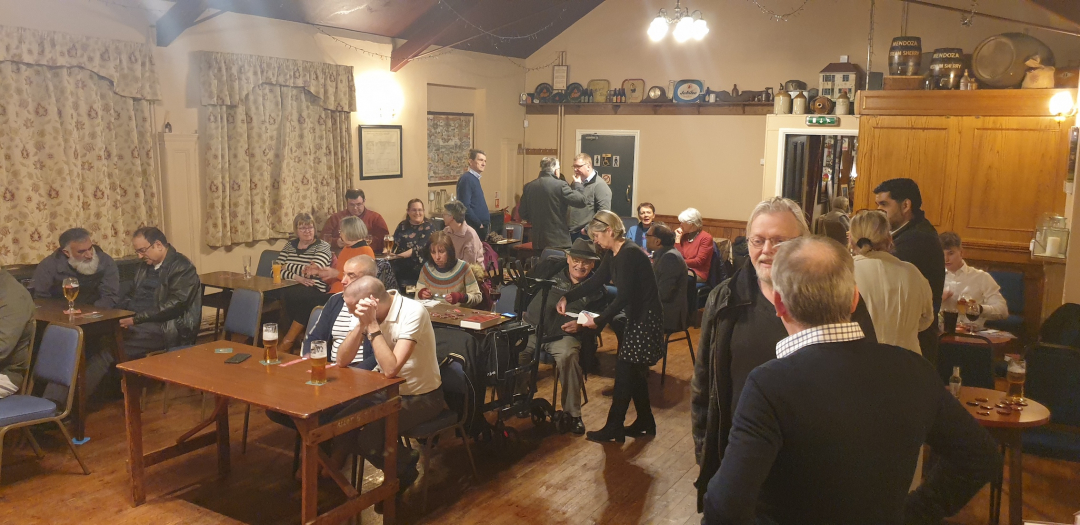 Tracy ran a Post Office close to Ockbrook and lost everything as the branch she ran was essentially stolen from under her by the Post Office. Seeing her eyes fill with tears as she re-lived it for us was heartbreaking.
More events
The amount of public interest in the Post Office scandal to me is evident. It doesn't necessarily matter whether it is in the news or not. People have heard about the story and they are hungry to know more. The book has become a useful calling card, allowing me to reach audiences who may not be that engaged with email newsletters and twitter and who instead rely on broadcast media and newspapers to tell them what's happening in the world.
To that end I will be doing a few more events as the year pans out – some in bookshops, some in pubs, some in (ulp) theatres in collaboration with a producer friend of mine. Even if we just about break even on everything, at least we are getting the story out there.
The next event is in Bath, on Thursday, organised by my publishers. We would love it if you could come along, or forward this to a friend who might be interested – the link is here. I am delighted that after I've read a couple of chapters from the book, Nicki Arch and Tim Brentnall will take part in a Q&A.
Nicki was prosecuted by the Post Office, went to trial, refused to plead guilty, was completely cleared by a jury and yet lost everything. Tim had has conviction quashed last year and has a fascinating perspective on what happened to him. Both are great talkers and I'm looking forward to it a lot.
Horizon Scandal Fund news
The interest in the book has also, thankfully, helped the Horizon Scandal Fund grow. We are very definitely in a position to hand out more grants, and I must keep emphasising the cash can be for pretty much anything that would help someone affected by the Horizon scandal – this can be counselling, emergency one-off payments, legal advice, travel (eg to the inquiry to see what's going on), forensic accountancy services – literally anything that will help – even if it's a day out at the zoo with the grandkids or a nice meal.
If you need to say, organise a regional social, the fund can pay for a venue, food and travel – that sort of thing. Just send the trustees an email and let them know what would help you or someone you know. The fund can advise on how to shape a request if you're at all unsure. We're trying to make it as simple and relaxed as possible and please be assured everything is in the strictest confidence.
We have a trustee meeting on Tuesday after which I hope to be able to let you know some good news about who is joining the trustees. Our plan is to have various skillsets and knowledge bases covered off, including clinical, legal, forensic and of course people who have had first hand experience of the scandal.
Okay, that's it from me for this week. Have a great weekend and thanks very much for continuing to read these emails and taking an interest in the story.
Very best
Nick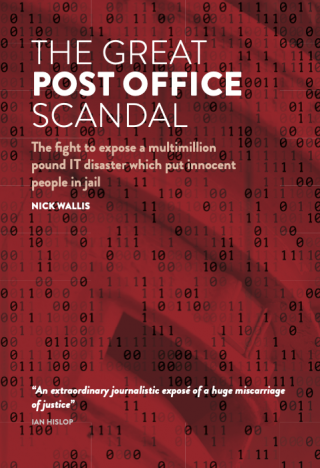 Please do forward this email to a friend. Everyone who buys a copy of the book through Bath Publishing (or donates via my tip jar) will automatically be invited to join the "secret" email list.
The Post Office Horizon scandal is available for £25 as a hardback and £8.99 for an ebook (or £30 for both) from Bath Publishing. Click here to buy it.
The audiobook version will hopefully be published soon.