Three dates confirmed
Hi
I am very pleased to tell you that "Post Office Scandal: The Inside Story" will be starting a wee, three-date theatre tour of southern England later this year, hopefully with more dates and northerly/westerly locations to follow.
I have written a blog post explaining how it all came about here. This is the short version:
When I was asked to do a book reading at the Wanstead Tap in East London I arrived to find a sell-out audience of fifty people who had each paid £8.50 to be there. Given I don't know anyone in Wanstead, in that moment I realised how much appetite there is for this story in the context of a live event.
Since then I have visited several fine cities, speaking to growing audiences, and when a live events producer friend suggested I start doing this in a more organised way, we set about it. And now we have a tour.
The dates are as follows:
29 June – Ropetackle Theatre, Shoreham-by-Sea
30 June – Chequer Mead Theatre, East Grinstead
1 July – Leatherhead Theatre, Leatherhead
We've kept the ticket prices as low as possible (£9.50), but we have to pay for a professional sound engineer, food, accommodation etc and of course the theatre has to take their cut. 10% of all our proceeds will go to the Horizon Scandal Fund.
I am delighted to say that Sami Sabet, the former Shoreham Subpostmaster who spoke so movingly and fluently during the most recent oral evidence Inquiry session will be joining us at the Ropetackle. I am sure it will be an extraordinary occasion and I do hope the people of Shoreham and surrounds will come out to support him. Sami is just the most wonderful, decent person and I am looking forward to being there.
I am hoping to have one or two special guests live at each event and my producer friend is busy working with an a/v designer to put together some nicely-produced touches which will help explain some of the key components of this miscarriage of justice: how it was allowed to happen, how it was covered up and how it was exposed.
Please read the blog post and click on the links above to buy tickets – especially to the Leatherhead event. The theatre there has 500 seats! Eek. If tickets sales go well, we'll add more dates in more locations around the country. If they don't, we won't. That's the way it works, unfortunately.
Mister Christie's Labour of Love
Regular readers of these newsletters will be familiar with James Christie, a former internal auditor and IT specialist who writes a blog and has taken a keen interest in the scandal.
James was asked by the barrister Stephen Mason to put together something for his Digital Evidence and Electronic Signature Law Review. So he did. The resultant 23,000 word article, entitled "The Post Office IT scandal – why IT audit is essential for effective corporate governance" was almost exactly a year in the writing and peer-reviewing.
It is quite something, and I am certain it will become part of the canon of learned writing about this scandal.
Mr Christie says "I hope there is plenty of material in there to help shape some tough questioning at the Williams Inquiry."
I am sure there will be.
Do have a click on the link to get access to Mr Christie's paper, download the pdf and get reading. If you want a yardstick, my book is 196,000 words long, so I'm sure you can knock off Mr Christie's essay in an afternoon.
Goodbye… for now
As you may be aware I am going to be spending the next two months covering Jonnny Depp's legal travails in America. I am going to be reporting mainly for the crowdfunders who got me out there, but I'm also expecting to be doing some broadcast and traditional media as the opportunities arise.
If you want to subscribe to the Reporting Depp v Heard newsletter, or would just like to bookmark my new Reporting Depp v Heard website (built by Dark Arts genius and secret emailer Andrew Neale) then please click here.
As court days can be long and trials are generally very intense I am unlikely to be able to do much on the Post Office story from Virginia. I will try to keep on top of things and send you the odd dispatch on merit (the launch of the TGPOS audiobook is imminent), but my activities in this area will dial down for a bit. It is frankly delightful that so many other brilliant journalists are now covering this story.
Thankfully the Depp v Heard trial will be over before the next lot of Post Office Inquiry hearings so I'm expecting to be back in good time to start on my usual beat once more. And of course I will ensure am fully up to speed on every development by the time we get to Shoreham on 29 June.
Please do tell anyone you know in the South of England that these theatre dates are happening, and that it is worth their while to attend, and to bring their friends. And please please please tell anyone you know in London that Leatherhead is just outside the M25, with a multistorey car part right next door to the modern, well-appointed theatre, which is also just a short walk from the train station.
I'm pretty sure we're going to do well in Shoreham and East Grinstead, but that Leatherhead 500-seater is ambitious, to say the least. Still – the manager there is keen to do it, apparently, and that's what matters!
Hope to see you soon
Nick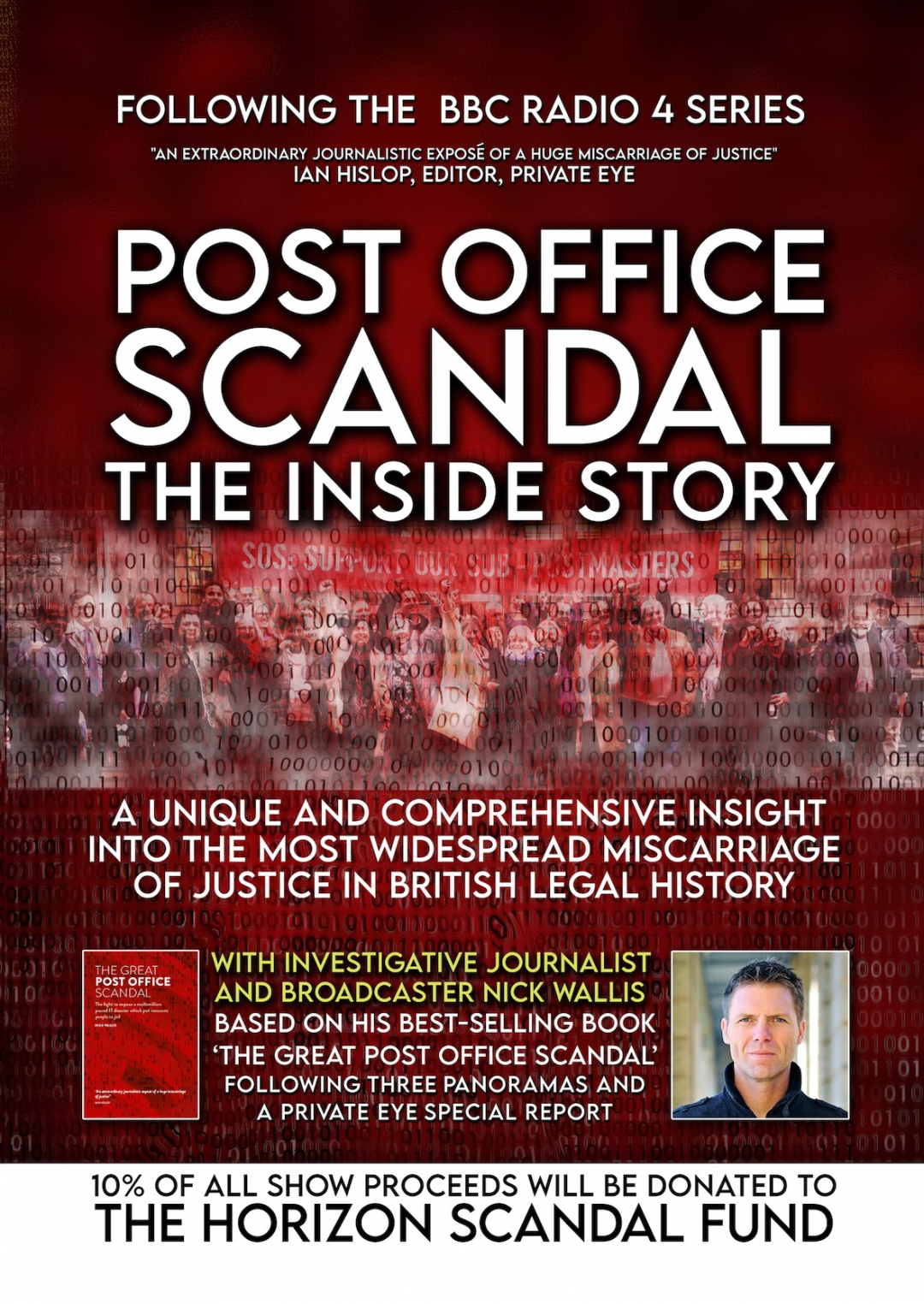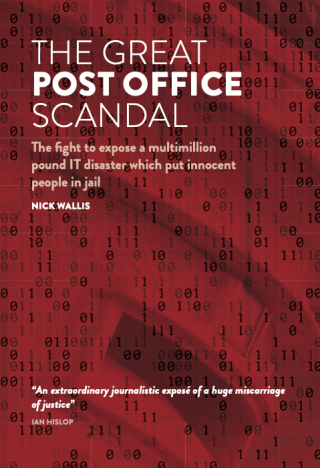 Please do forward this email to a friend. Everyone who buys a copy of the book through Bath Publishing (or donates via my tip jar) will automatically be invited to join the "secret" email list.
The Post Office Horizon scandal is available for £25 as a hardback and £8.99 for an ebook (or £30 for both) from Bath Publishing. Click here to buy it.
The audiobook version will be published imminently.